We don't just design and develop websites at Somar Digital. We have a heap of experience delivering multi-faceted digital products including web apps like the Metlink public transport solution. Building a public transport app presents a number of unique challenges including working with a huge amount of complex data and trying to design an app that is simple and functional for users.
Metlink public transport app
Metlink, as part of the Greater Wellington Regional Council, is the Wellington region's public transport network of bus, train and harbour ferry services - overseeing 4 rail lines, over 100 bus routes, more than 200 school bus services, and 4 harbour ferry stops. Metlink first teamed up with Somar Digital in 2015 and has since designed and developed multiple iterations of an App that helps hundreds of thousands of commuters find public transport information, such as timetables and dynamic journey plans, quickly and easily.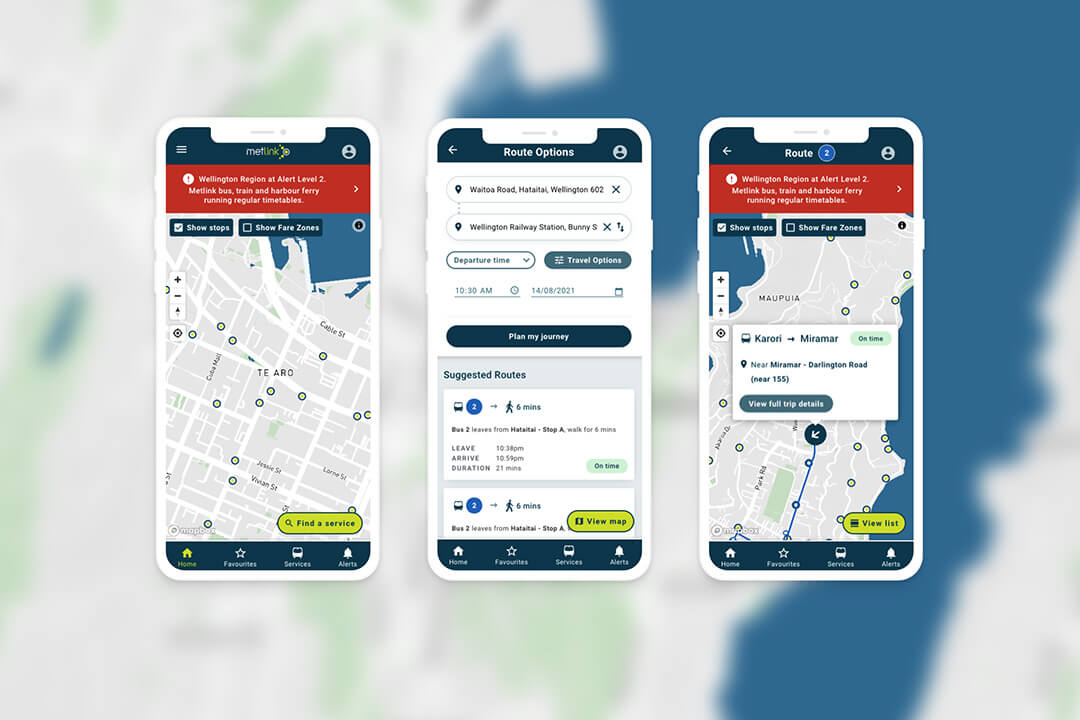 Key Features
UX design based on user feedback and research: The Metlink site needed many user testing sessions - in UX labs, out on Wellington streets with mobile devices, and by external companies. Somar Digital compiled the results into an easy-to-read summary document for the product owners, then helped prioritise resources to solve common user issues.
Interactive real-time information: The app can let users know if their bus is running on time or late/early. Users can click on a stop to see the next services as well as selecting the service they want to catch and being able to see whereabouts it is on the route. This gives users precise information about the service they want to catch so they can plan better and spend less time waiting for a service.
Journey planner: Users are able to plan their trip which gives them information about which services they need to catch, when they can catch them and where the stops are located. As well as popular destination information like Te Papa as well as the nearest Snapper card top-up locations. Ultimately we want to design a product that is as seamless and easy to use as possible for people who are wanting to use public transport in the Wellington region.
Outcomes
Most trusted form of PT information for the Wellington region: Over 20,000 people use the Metlink app and website every day. On average 38 million trips are taken on Wellington's PT network a year: the Metlink website is the most used form of PT information for people using Wellington's PT service. The future of the Metlink Commuter App: the Metlink Commuter App's usage has been on the rise ever since it was first introduced.
Personalised User Experience: Users are able to set up favourites for routes, stops, and services so that they get a more personal experience using the app. This gives users information when they open the app that is attuned to what they want to see like when the next bus gets to their bus stop. Users can also set up alerts for the services they catch so that they can get notified if there are any changes like cancellations to their service.
Functional and accessible: The app has been designed so that it is as easy to use as possible for anybody to find public transportation information and plan their journey. The Somar Digital team are adept at both Android and IOS app development

(external link)

so the Metlink app is optimized no matter what device a user has.
Awards: The Metlink app won the WebAward for outstanding achievement in web development accolade in the world's premier competition for web developers and advertising agencies. Presented by Web Marketing Association.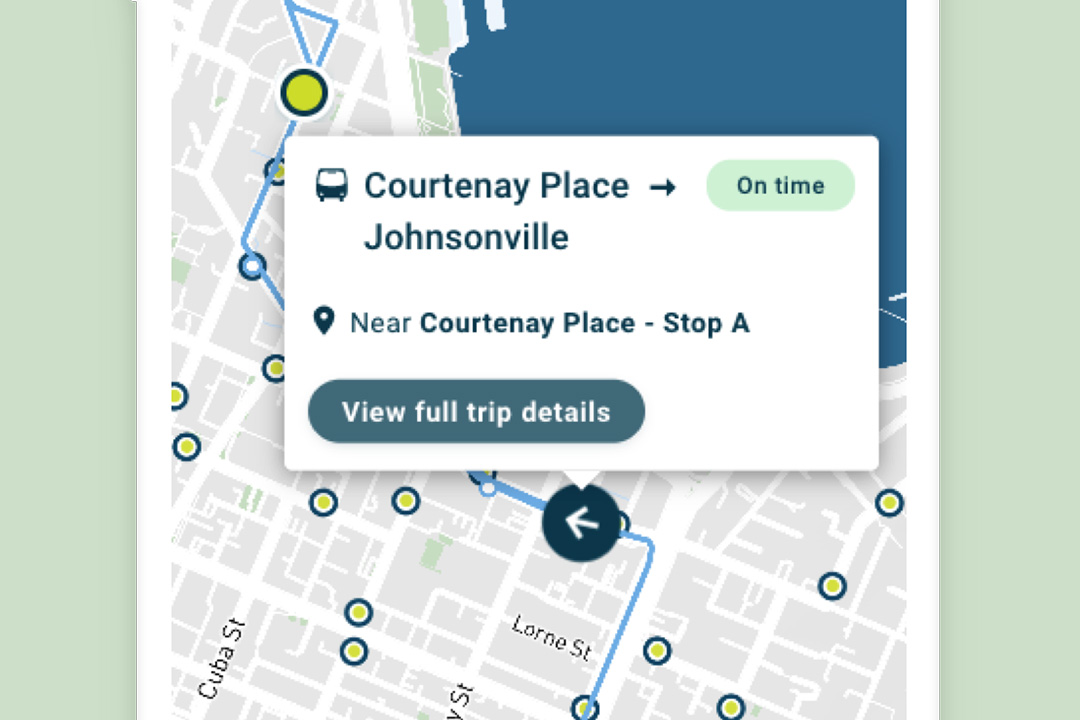 Conclusion
Somar Digital work with Greater Wellington Regional Council on the Metlink app has delivered a solution to everybody that uses the Wellington public transport system. We've gained an enormous amount of knowledge around how to build a public transport app utilising a range of technologies and information.
Can we help you with your public transport solution?
You can contact us at this link!
by Somar Digital