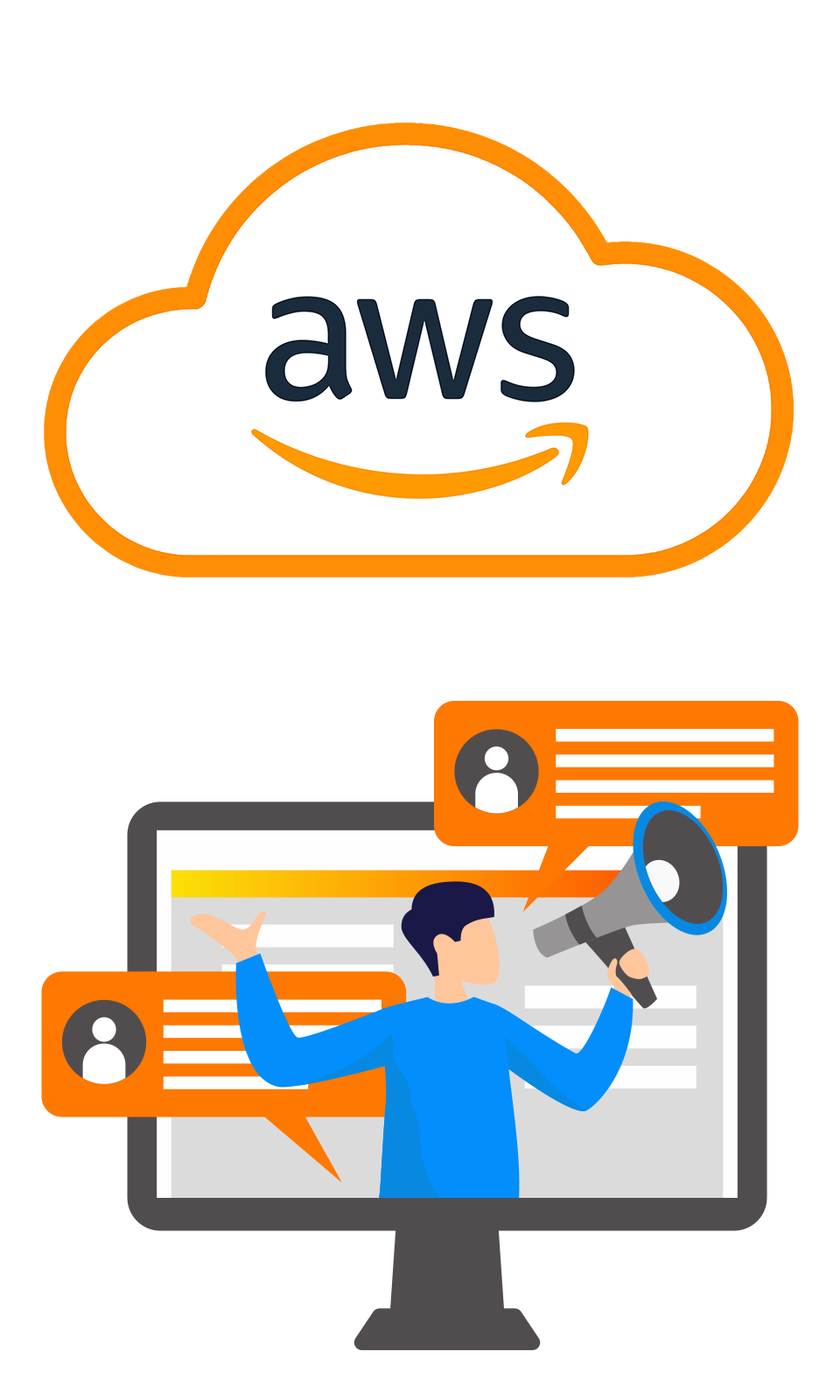 AWS Website Hosting | Support
Somar Digital Cloud is a hosting platform built upon Amazon Web Services (AWS) to provide fault-tolerant and scalable infrastructure that is hosted securely, and supported by our operations team.
Somar Digital is now an AWS Select Consulting Partner and AWS Public Sector Partner within the Amazon Web Services Partner Network. Amazon Web Services (AWS) is the world's most comprehensive and broadly adopted cloud platform. Millions of customers—including the fastest-growing startups, largest enterprises, and leading government agencies—are using AWS to lower costs, become more agile, and innovate faster.
The AWS partner network is a global community of providers who leverage Amazon's web services technology. Achieving Public Sector Partner status recognises Somar Digital's demonstrated technical proficiency and customer success delivering advanced citizen solutions in the AWS cloud environment. To also attain Select Consulting Partner status, Somar Digital needed to meet a wide range of technical and business training requirements.
What are the benefits of Hosting & Support?
Somar Digital works with your organization to provide the level of cloud environment management that meets your needs, from incident management to infrastructure optimisations, delivering automation, operational excellence, and speed.

Somar Digital leverages AWS enterprise operating models, infrastructure automation, and a broad range of expertise to grow and maintain your cloud footprint, allowing your organization to focus on business growth opportunities while Somar Digital works with AWS to optimize your infrastructure and handle incidents on your behalf.

Somar Digital extends AWS benefits to your cloud environment and creates a single point of contact to provide management of AWS applications, support for modernized architectures, customized infrastructure-as-code, and IT Service Management systems integration. Regardless of where your organization is in your digital transformation journey, Somar Digital powered by AWS Managed Services provides an operating model designed to accelerate your digital transformation and focus your resources on innovation and delivering business results.
Scalable and high-performing
Somar Digital Cloud features built-in auto-scaling mechanisms for all of the hosting plans. The core technology used for our platform is designed around responding to both sustained increased traffic, and a sudden influx. Backed by Amazon's massive infrastructure, resources are always available on-demand when they are needed.
Safe, secure and compliant
Somar Digital Cloud takes advantage of the 100+ security and operational guard rails and compliance checks that AWS provides. The AWS platform allows regular and ongoing monitoring of security measures, and automatic alerting to our 24/7 on-call support team provides round-the-clock monitoring. If you have specific security compliance requirements please talk to us about how Somar Digital Cloud can meet these requirements.
Optimised for Silverstripe
While primarily built and optimised for Silverstripe-based websites, Somar Digital Cloud also offers the flexibility of a modern cloud hosting platform, being able to make use of the full suite of AWS products and services, whether that's serverless functions, machine learning, content distribution networks, or data lakes (or anything in between), we can work with your requirements to tailor Somar Digital Cloud to your hosting needs.
24/7 monitoring and response
Our hosting platform is supported by a robust monitoring system, including website and server health checks, log management, and an on-call notification system to alert our operations team in the event of outages or incidents. We provide 24/7 on-call monitoring across all of our hosting plans.
Sustainable
Somar Digital Cloud makes it possible to track, measure, review and forecast the carbon emissions generated by your cloud usage. This tool allows you to approximate the estimated carbon emissions that you have avoided by using Somar Digital Cloud instead of an on-premises data centre and review forecasted emissions based on current use.
Built-in deployments
Gone are the days where someone must manually log into a server to undertake and ensure a deployment goes smoothly. Somar Digital Cloud takes care of the full deployment process from end to end, using continuous integration and continuous delivery tools with no downtime. This greatly reduces the time, overhead and risk associated with doing deployments to your hosting environments.