At Somar Digital we have years of proven experience designing and developing apps for our clients. In this blog, we'll look at the Plan My Walk app that we're super proud of and that benefits the lives of Kiwis across the country.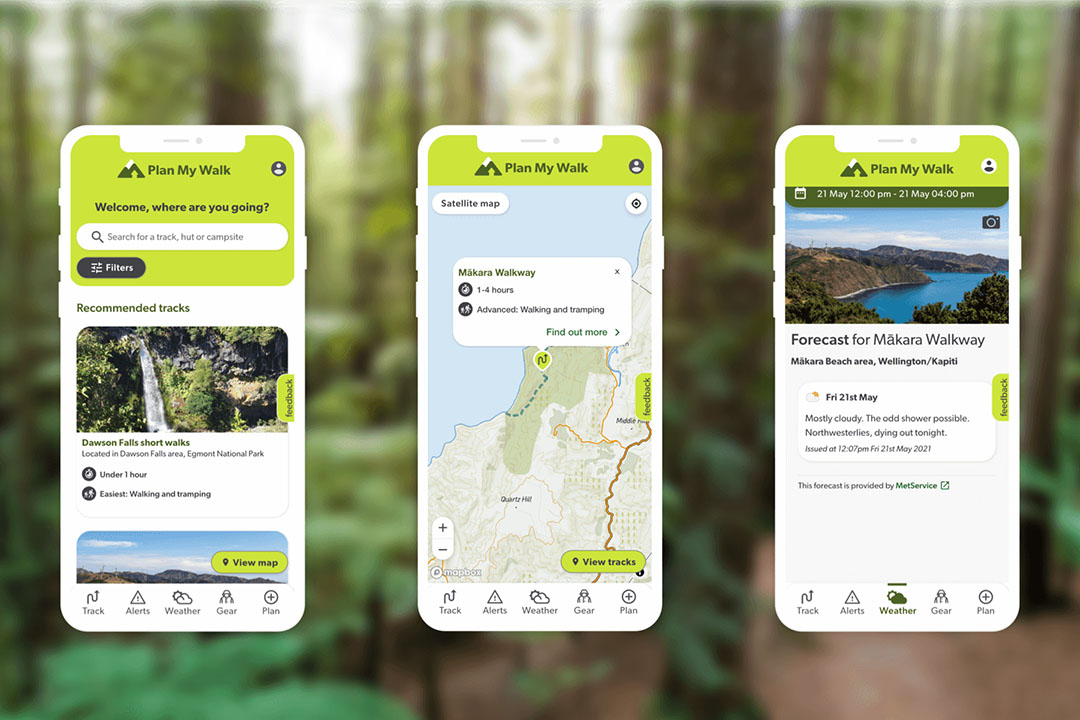 Plan My Walk app
The Plan My Walk app is a life-saving app that helps walkers and trampers in New Zealand stay safe in the outdoors (1.1 million people in the outdoors every year). We designed and built an all-in-one website and app for the Mountain Safety Council that gives people the information they need to plan a walk or hike on the 1000s of amazing tracks across NZ.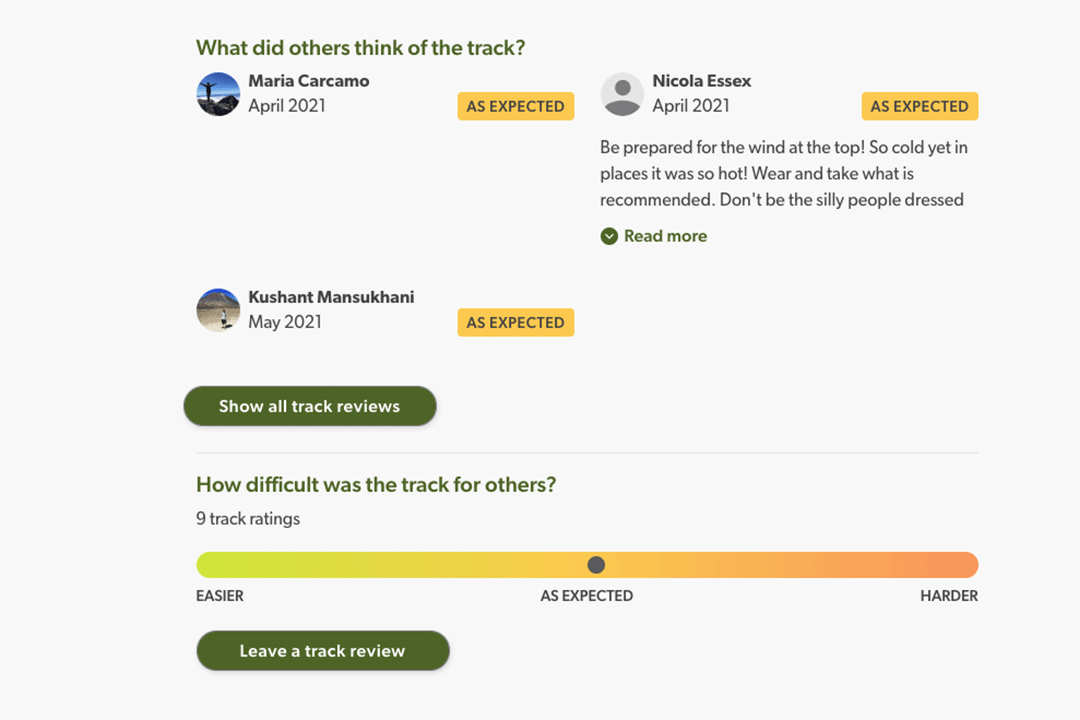 Key Features
1000+ tracks: The app incorporates data from the likes of the Department of Conservation and Metservice which provides track information and up-to-date weather forecasts for the app. The track information from DoC includes track length and difficulty plus accessibility information and if it is dog friendly. Users are also able to leave reviews of a track which gives other users honest feedback about what to expect for that particular track.
Weather forecast and alerts: A ton of work was put in by the Somar Digital web development team to map the Metservice data to the Plan My Walk app so that users get accurate and up-to-date weather forecasts and alerts specific to the track they have selected. On top of that, an itemised gear list is provided based on the difficulty of the track they have selected.
Planning and sharing your walk: Once a user has selected a track and date they can then share the plan with anyone they are going on the trip with and any emergency contacts. This is especially useful for solo travellers but is also just general best practice for anyone heading out into areas that may be hazardous or have limited cell phone reception.
Outcomes
Innovative and unique solution: There isn't another product on the market that does what the Plan My Walk app does. MSC wanted a completely unique solution to helping Kiwis keep safe in the outdoors and Somar Digital was able to bring this highly complex product together. Now that the app has been out in market we are still working with MSC behind the scenes on new releases of the app.
UX and UI Design optimised by user feedback: The UX and UI design has gone through rigorous testing to make sure that it is optimised for people using the app on Android and Apple. The main navigation appears at the bottom of the page on mobile and each tab is sequenced in such a way that helps users plan a walk as easily as possible. Common elements such as buttons and icons have all been designed with functionality in mind to maximise usability. The Somar Digital team are adept at both IOS and Android app development

(external link)

so the Metlink app has been thoroughly tested so that it is optimized for whichever device a user has.
Saving lives and taxpayer dollars: On average there are 540 people who need search and rescue and 13 fatalities per year in the outdoors. Ultimately the goal of the app is to help reduce these numbers by better preparing people for exploring the NZ outdoors. Utilising the Mountain Safety Council's expert knowledge as well as user feedback of the app, the Plan My Walk app represents a genuine effort to provide a meaningful and tangible difference to people's lives.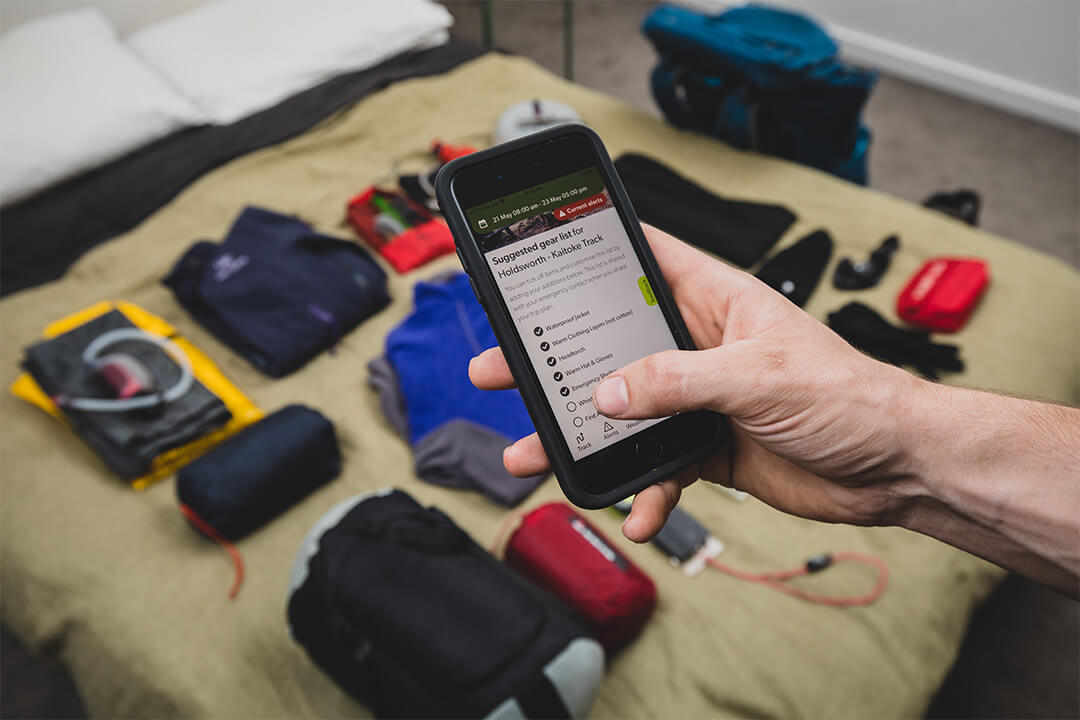 Conclusion
We have a proven track record delivering beautiful and impactful apps for our clients that are able to present highly complex data in a user-friendly way. The Plan My Walk app in particular benefit the lives of Kiwis across the country.
Do you need help with building an app?
You can contact us at this link!
by Somar Digital