Mountain Safety Council | Website
Creating an online resource that will help save lives for New Zealander's engaging in outdoor activities.
The New Zealand Mountain Safety Council (MSC) is a national organisation with a mandate to encourage safe participation in land-based outdoor activities, including tramping, hunting and alpine pursuits. They required a website to communicate vital information about safety in the outdoors, as well as act as a corporate website to help engage the public and stakeholders with their brand.
The Sense of Adventure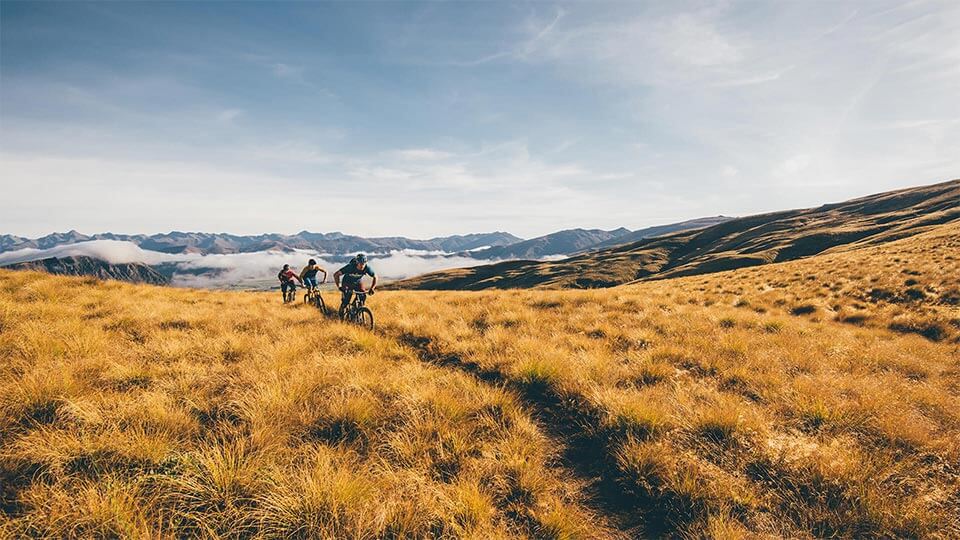 Mountain Safety Council needed to convey the sense of adventure and freedom that New Zealander's love about the outdoors - so we used their library of stunning images to inject as much colour and vibrancy into their website as possible. Large images have been optimised for the web and include dynamic re-sizing for responsive optimisation, and through-out the site these images are used in headers to reflect their relevant content sections. The end result is a striking website which engages the user as they find the information they're after.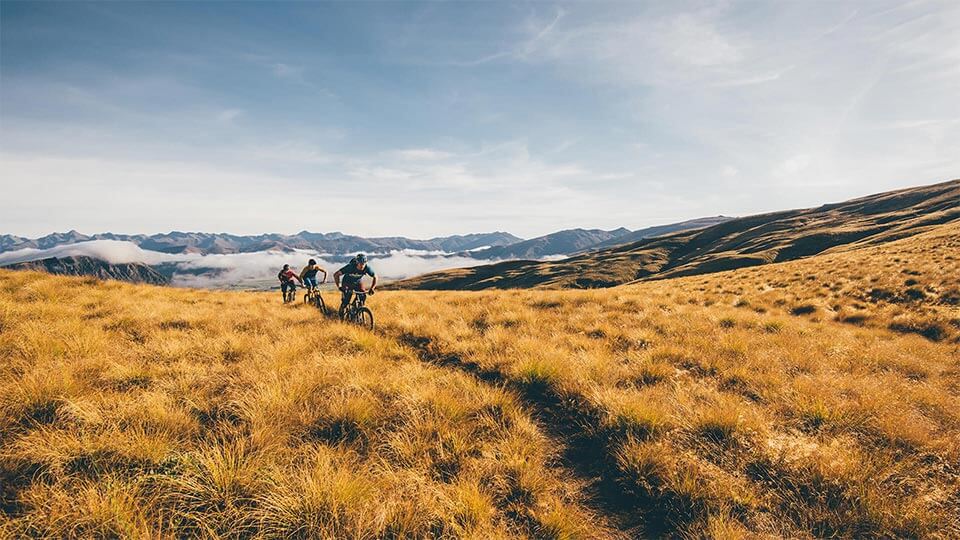 Built for Flexibility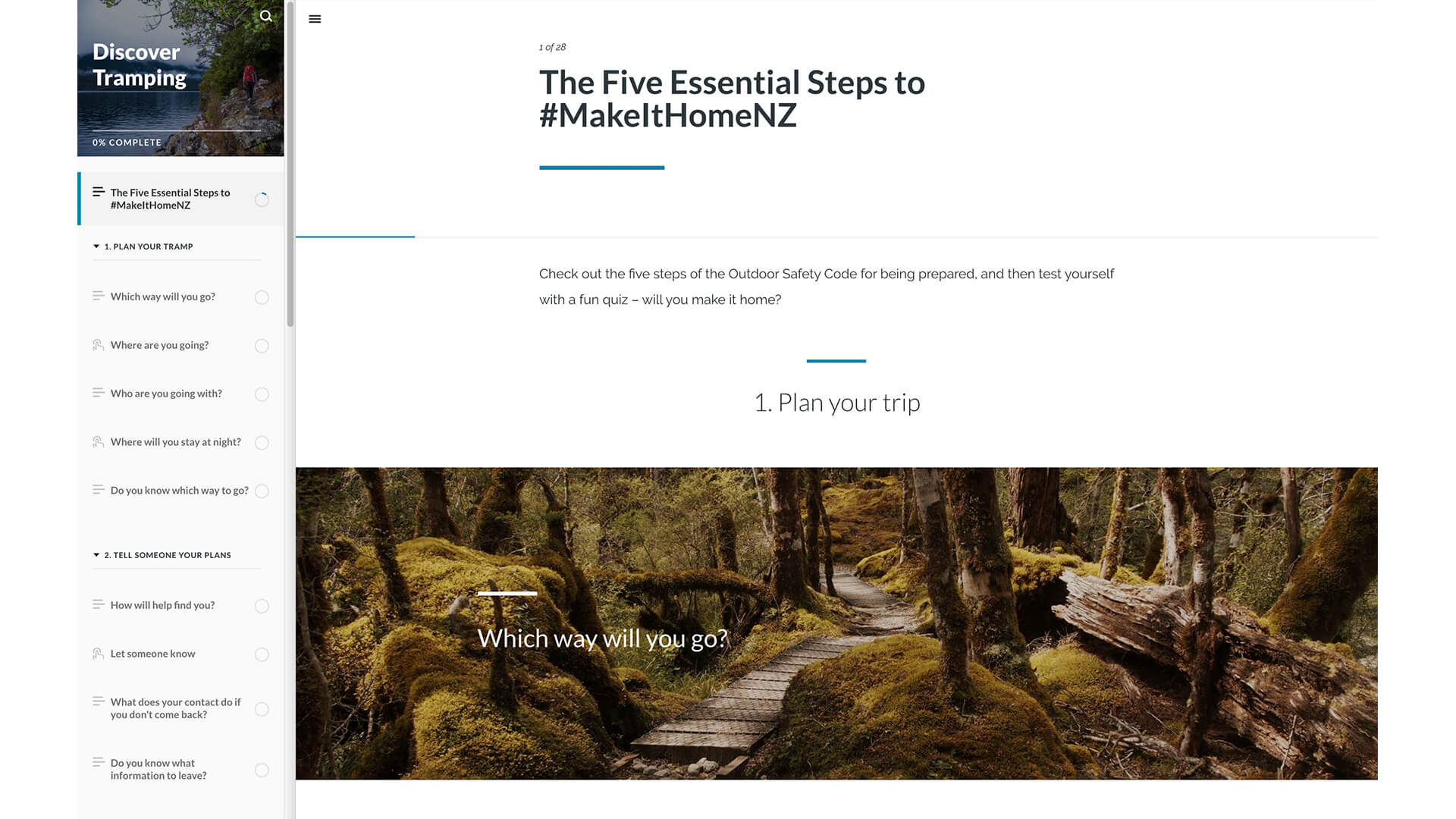 The Mountain Safety Council (MSC) had an extensive archive of information, with pages and documents ranging across many different topics - including hunting, tramping, cycling, alpine activities, and mountaineering. We worked closely with MSC to ensure that while a lot of their content was yet to be finalised and ready for the web, that we built a number of flexible templates to accommodate their content. Since the launch of their website, MSC have experienced a very positive response from their users who are finding it much easier to find their way around the website.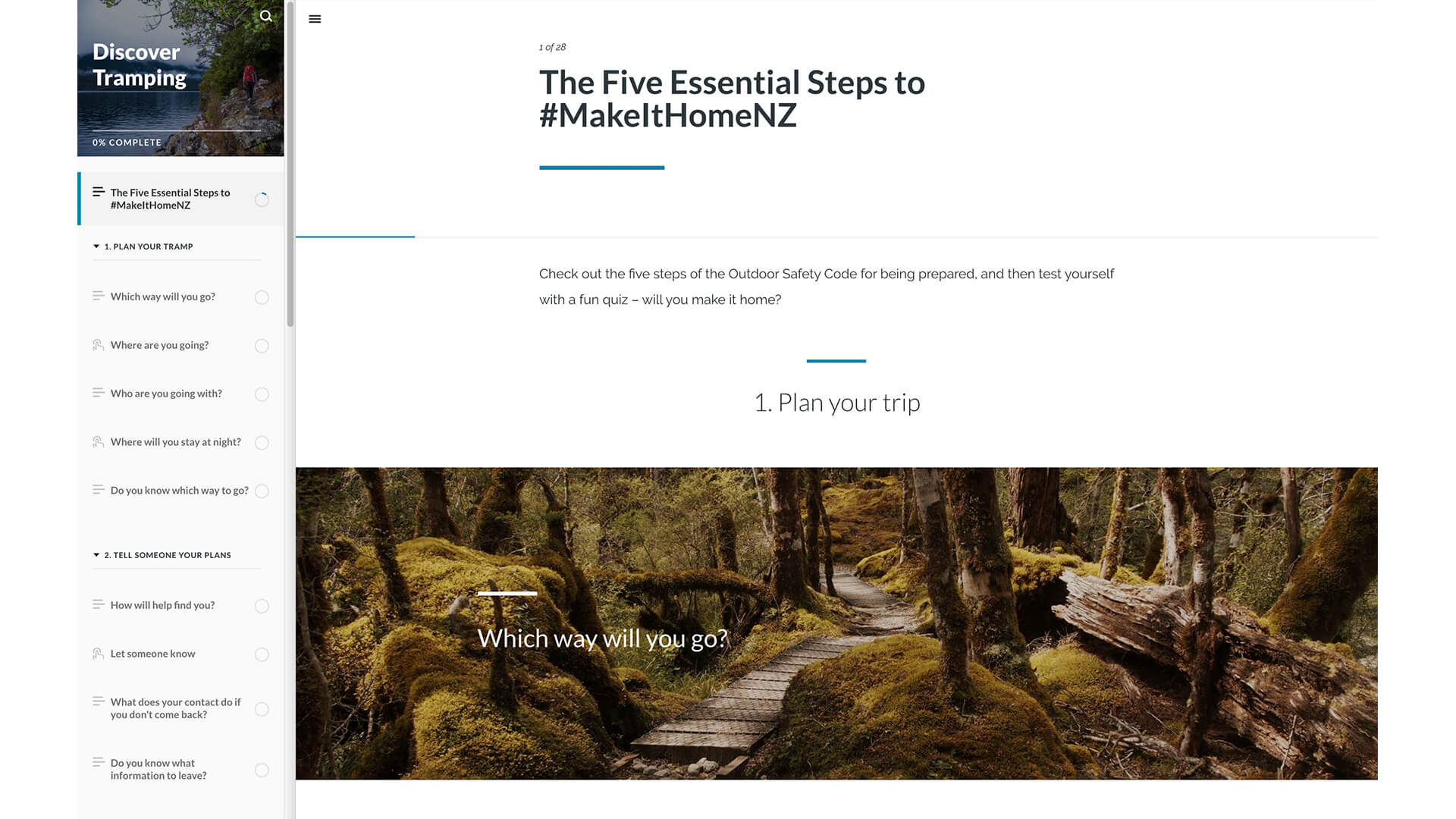 Intelligent Documents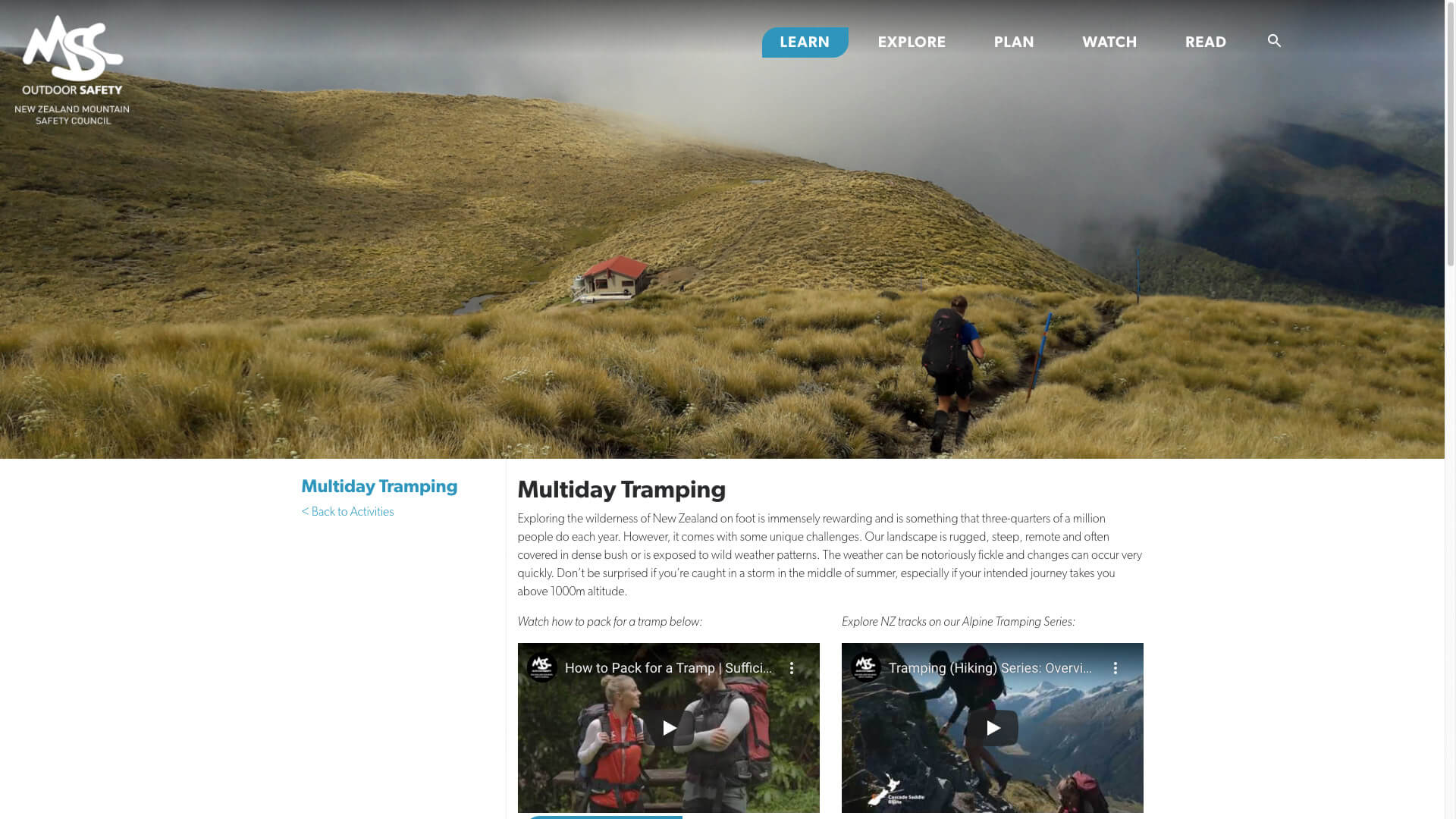 Included in the MSC website is a dynamic document module which will automatically display PDFs or Word Documents with a uniform style including an icon and file size of the file to the user. It allowed MSC to quickly and efficiently add files to their growing library using the Silverstripe content management system, and the filter search functionality developed by Somar allowed users to easily locate relevant information.
Currently, MSC has hundreds of annual reports, safety guides, links, and videos on their website, but this file management system works perfectly for their needs, without overwhelming the end-user. Uploaded files can also be tagged with multiple category tags, to allow for single files to appear in multiple areas.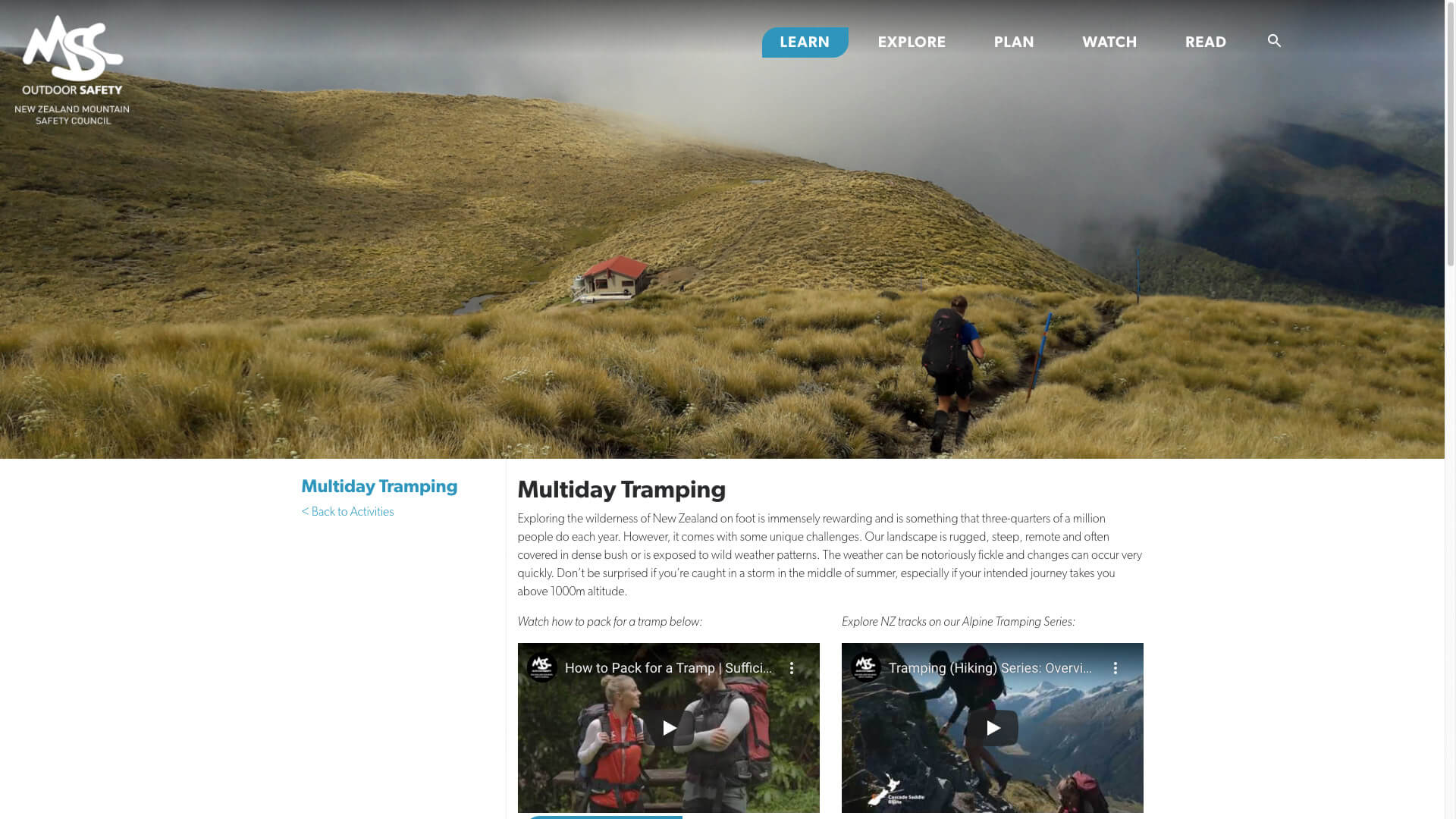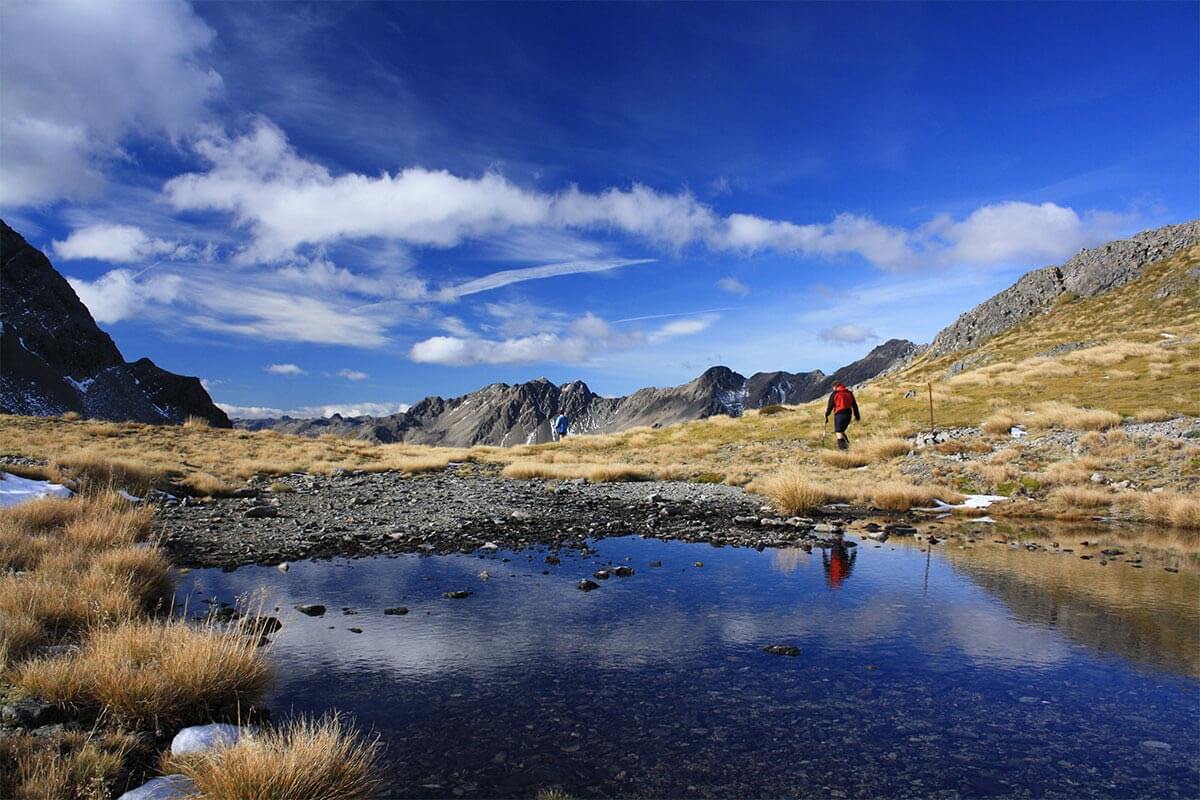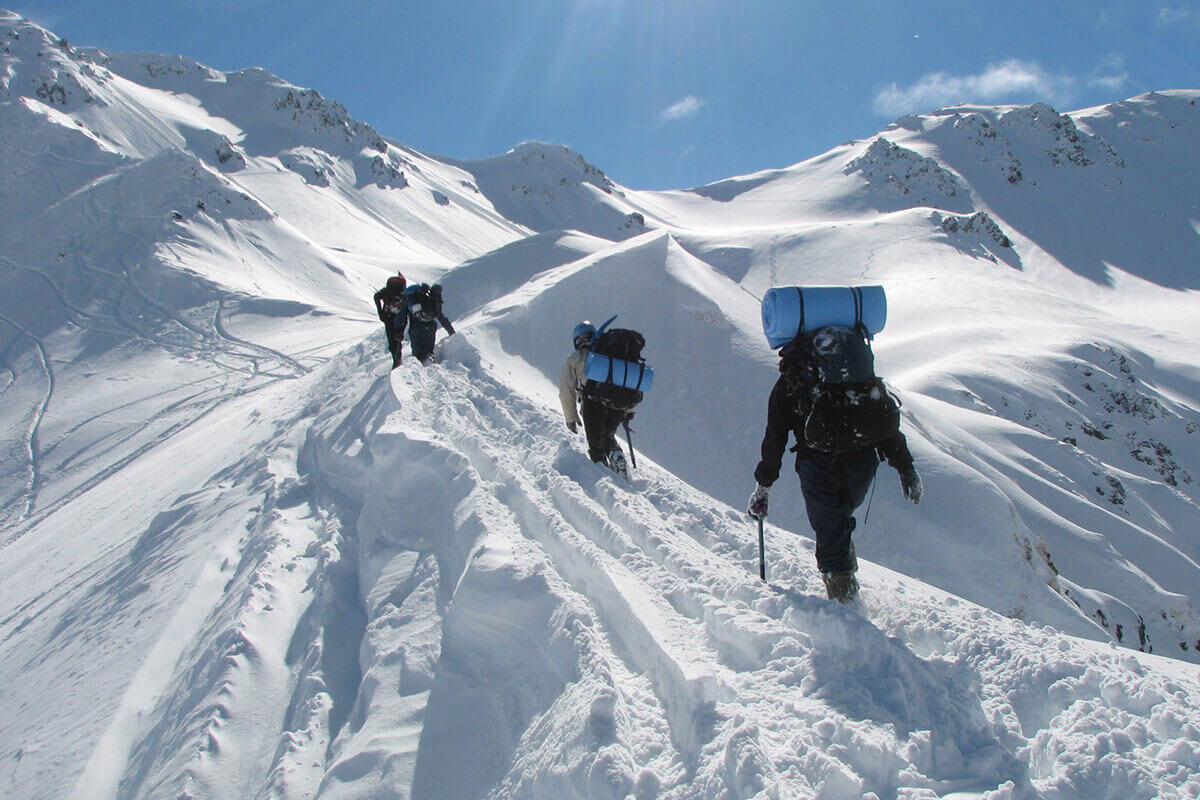 Results
User Feedback and Website Metrics
Once the website was deployed, MSC reached out to its user base to see how they were finding the new website compared with the old one. Their users unanimously found the new website to be far more user-friendly and visually striking than the old site. MSC saw their website visits increase but also saw the bounce rate decrease meaning that visitors to the site were finding the information they needed.
An Evolving Brand
When Somar engaged with MSC, there was a lot of uncertainty over their brand and so we helped them evolve it in a digital space and create web guidelines to accompany their print collateral.
Integrations
Somar helped MSC develop the 'Plan My Trip' tool on the website which aims to give Kiwis who are looking to explore the outdoors vital safety information before they head out. To do this, we needed to integrate with the Department of Conservation API to pull through up-to-date information that alerts users about current safety notices.
MSC Continuing to Partner with Somar
Since deploying the website, Somar has continued to build a lasting partnership with MSC working on further projects with them such as the Avalanche Advisory website and Covid-19 Outdoors website, as well as making improvements to the current MSC website. Somar views the work we do with our clients like MSC as a partnership and we really try to understand our clients needs and wants and work with them to achieve their goals.

It was very clear from the absolute beginning that Somar was truly committed as a partner and there was a real belief in our vision and what we wanted to achieve.

Nathan Watson, Operations Manager