New Zealand Avalanche Advisory | Website Design | Project
Keeping New Zealander's safe as they enjoy our country's breath-taking backcountry alpine areas.
The mountains of New Zealand offer virtually endless opportunities for the adventurous mountaineer or backcountry skier or snowboarder. But the alpine environment in New Zealand also has many risks that are essential to understand and mitigate. The NZ Avalanche Advisory required a site that quickly highlighted any areas of danger due to avalanche or weather conditions, and informs them about snow conditions in general so that people "know before they snow".
Leading the Way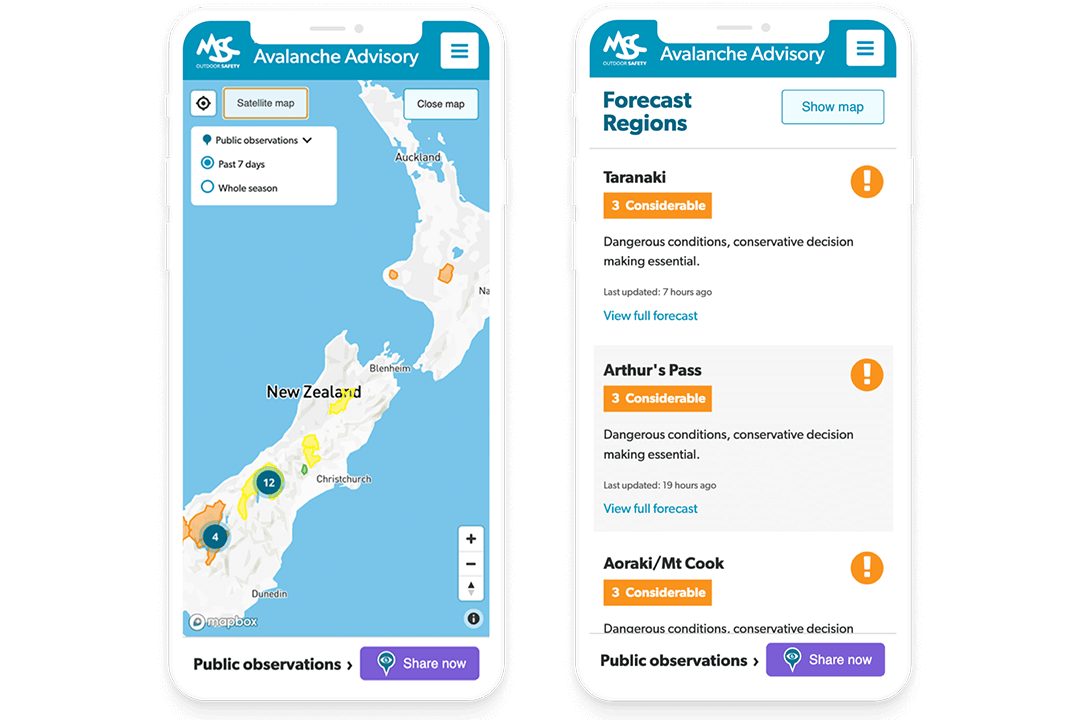 With over 26,500 Kiwis participating in mountaineering every year in NZ, we didn't treat this website as having a niche audience. On the surface it needed to be accessible and engaging for everyone, whether they have alpine experience or not. But it also needed to have the depth and technical information available for those experienced in backcountry snow pursuits.
Along with the product owner, we identified that nearly every other country offered a very similar interface for displaying avalanche information. We decided to push the boundaries of what the user experience could be for a site like this, and offer a cutting-edge solution that put New Zealand above the status quo.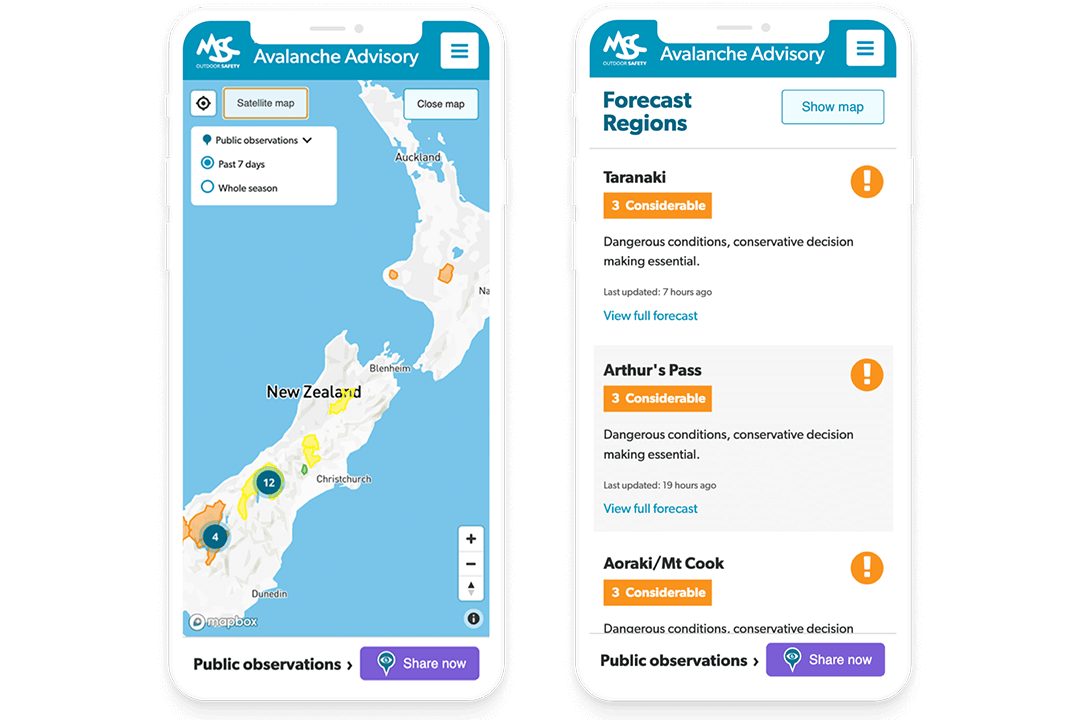 Interactive Visualisations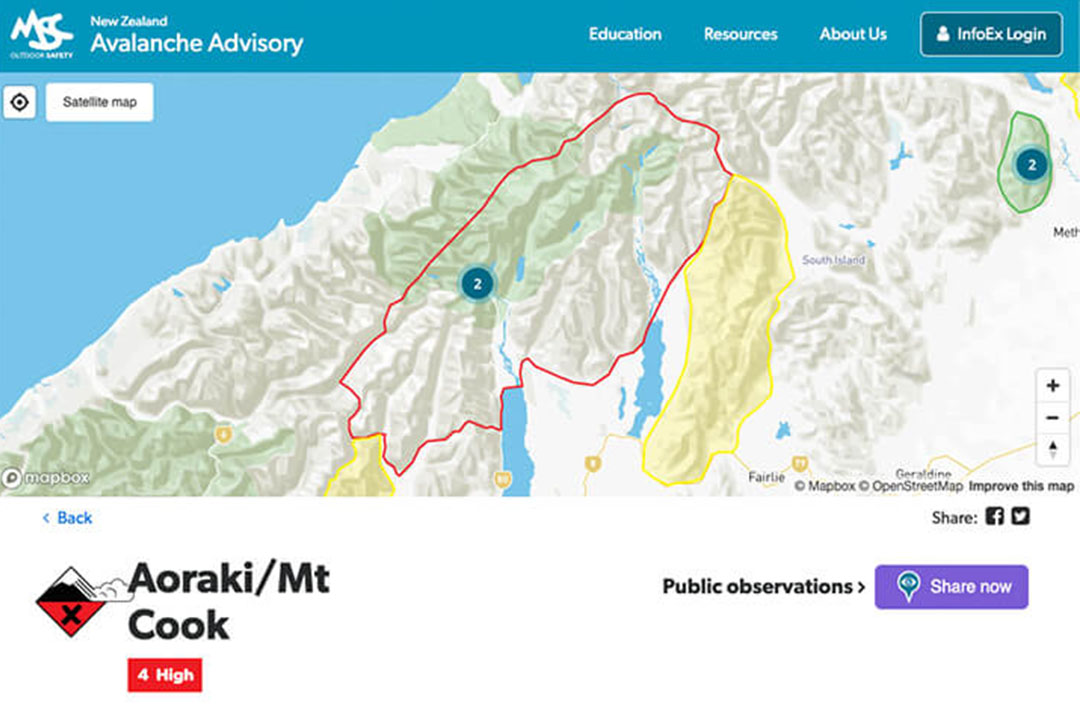 The main user interface on the Avalanche Advisory website is all about vital information being delivered quickly and effectively. Areas of concern or high danger regions around the country are instantly identifiable with standard alert colour theory, and users have multiple ways of drilling down to find out more information.
We created a customised, lighter-toned map interface to allow for these coloured regions to be visible - but when zooming in, users are still presented with vital layers of information such as topographical terrain and altitudes. Users can also switch to Satellite view for recognising geographical landmarks.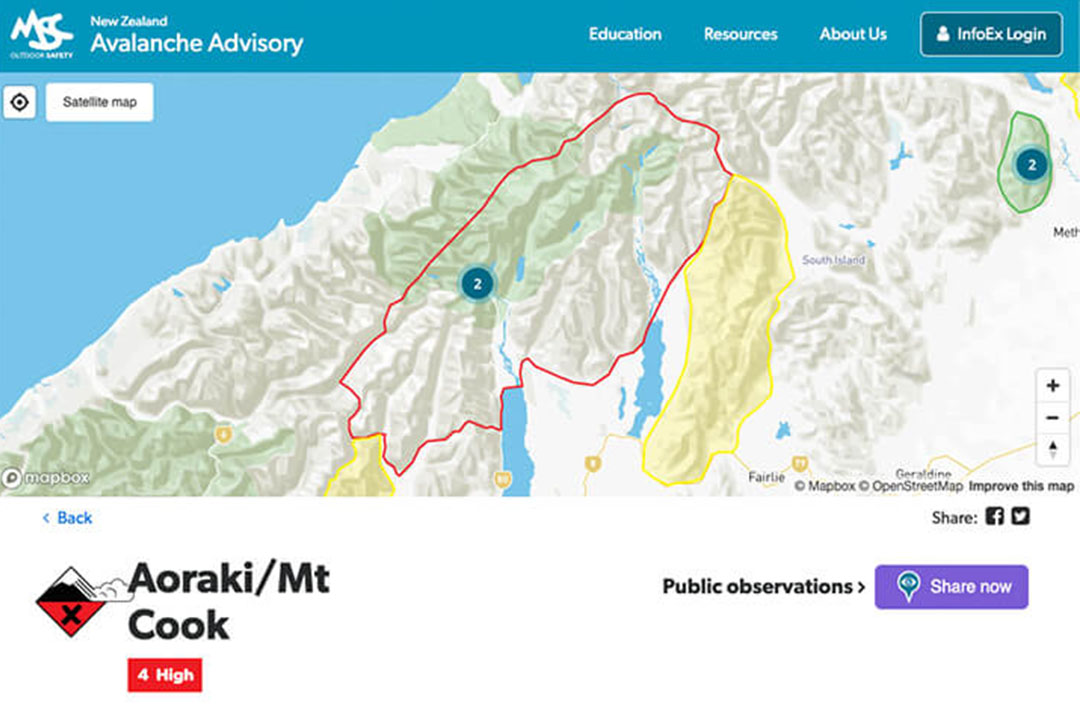 Two Systems in One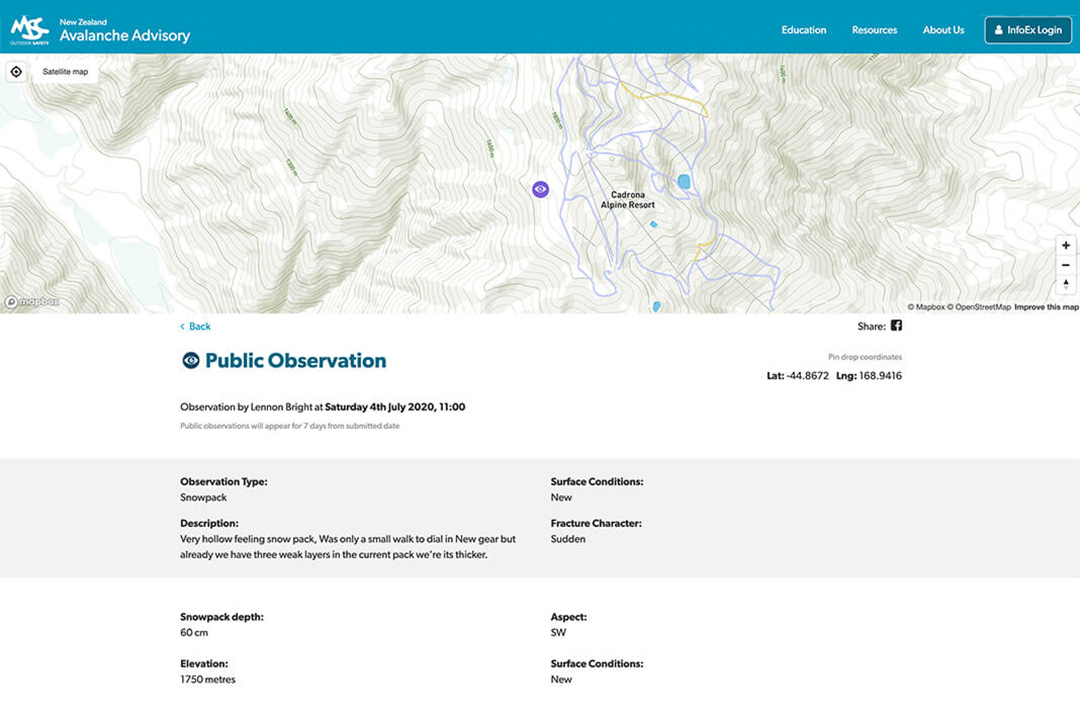 On top of the Avalanche Advisory website, the client also required a whole newly engineered back-end system called Info-Ex, which is used by dozens of alpine-based administrators around the country. In order to collect essential alpine data from these users out in the field, we needed to also create an intuitive and easy to use tool.
Still powered by the Silverstripe content management system, it has helped speed up and improve accuracy in the information collected and therefore displayed on the website.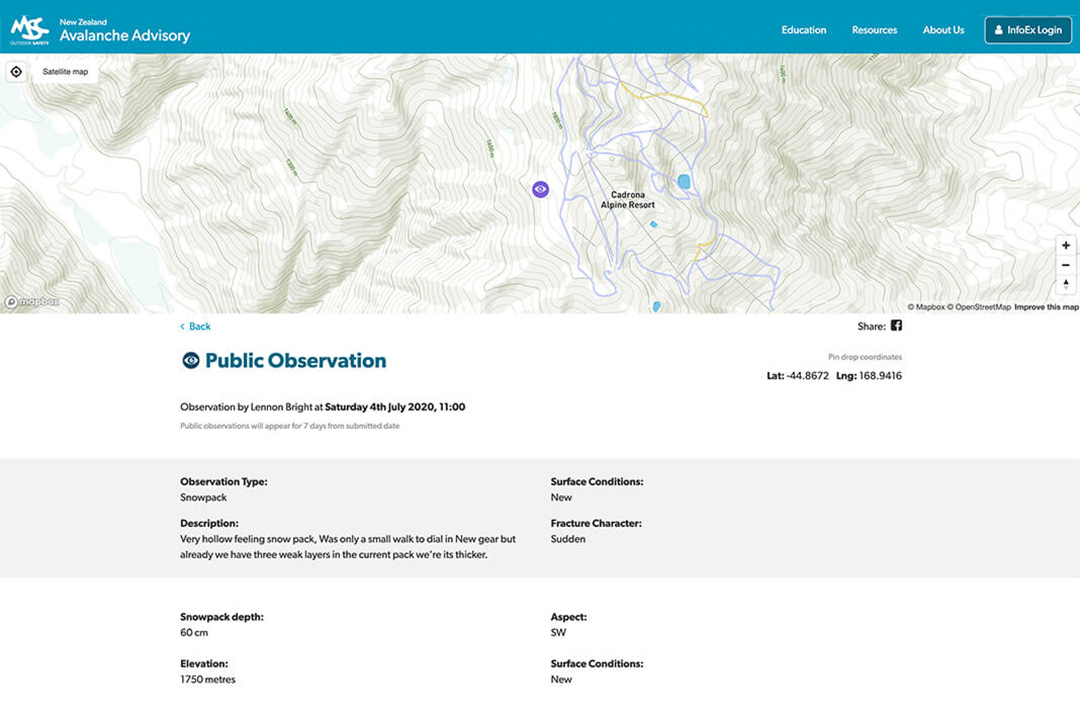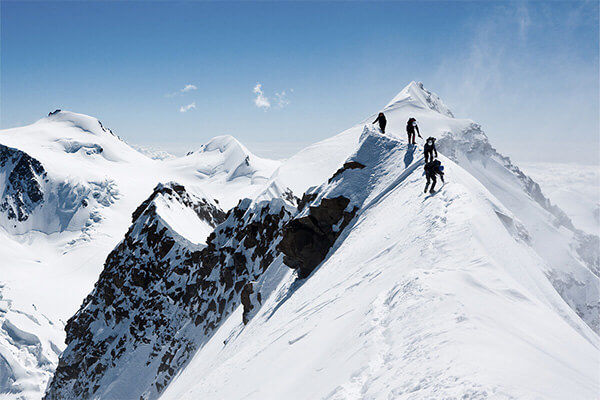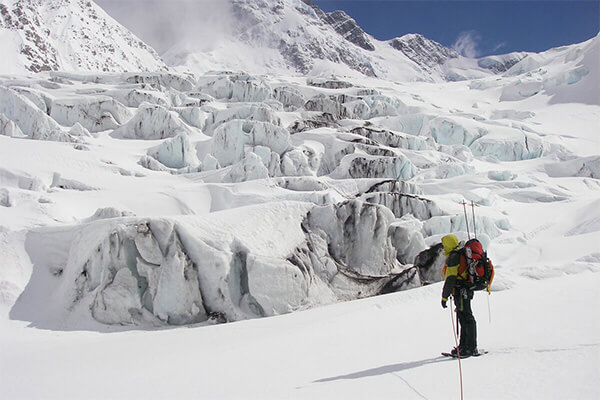 Results
Dramatically Improved User Experience
Since the release of the new website, NZAA has seen an increase in traffic and a decrease in time spent on the website. Previously, all the safety information was buried 3-4 pages deep in the old website. The new redesign means that all this vital information related to safety conditions on alpine regions across New Zealand was not only moved to the home page but it was displayed in a much more user-friendlier way.
Positive Feedback From Alpine Users
Users have reached out to NZAA to say how much better the new website is than the previous version. The consensus is that all the most important safety information is easily digestible on the homepage but if users want to get more information they can click through and find more detailed reports about the specific alpine region they are looking for.
Life-saving, Real-time Data
One of the new features introduced to the website is the ability for members of the public to submit their own alpine observations and have them displayed immediately.
These observations are created and controlled within the same Silverstripe content management system as the main website, and this dynamic observations system gives people real-time information which could potentially save lives. By using responsive forms, users can drop a map pin marker (including their current geolocation), upload photos, and then efficiently enter in avalanche or snowpack details straight into the website.
Data Migration
With years of historical test data stored in the Info-Ex system that required migration, we set out with a migration plan to ensure all data could be brought across to the new system. We worked closely with the product to ensure that all data, in its wide-ranging formats and structures, was mapped into a more well-structured database. This allowed for improved analysis and consistent display of data to users.

I would happily recommend Somar to anyone that is thinking of building a new or redeveloping an old digital product.
Nathan Watson, Operations Manager