Plan My Walk SEO Improvements
Implementing SEO improvements for the Plan My Walk website to help boost organic traffic
Plan My Walk is a life-saving app that helps hikers in New Zealand stay safe in the outdoors. Somar Digital designed and built the app for the New Zealand Mountain Safety Council (MSC)(external link) which included optimising Plan My Walk's on-page SEO.
To do this we undertook a thorough SEO Technical Audit of the site and identified key areas where we could improve Plan My Walk's SEO performance. These improvements were implemented by the Somar team and have since resulted in noticeable changes in areas such as organic traffic and keyword ranking.
SEO Technical Audit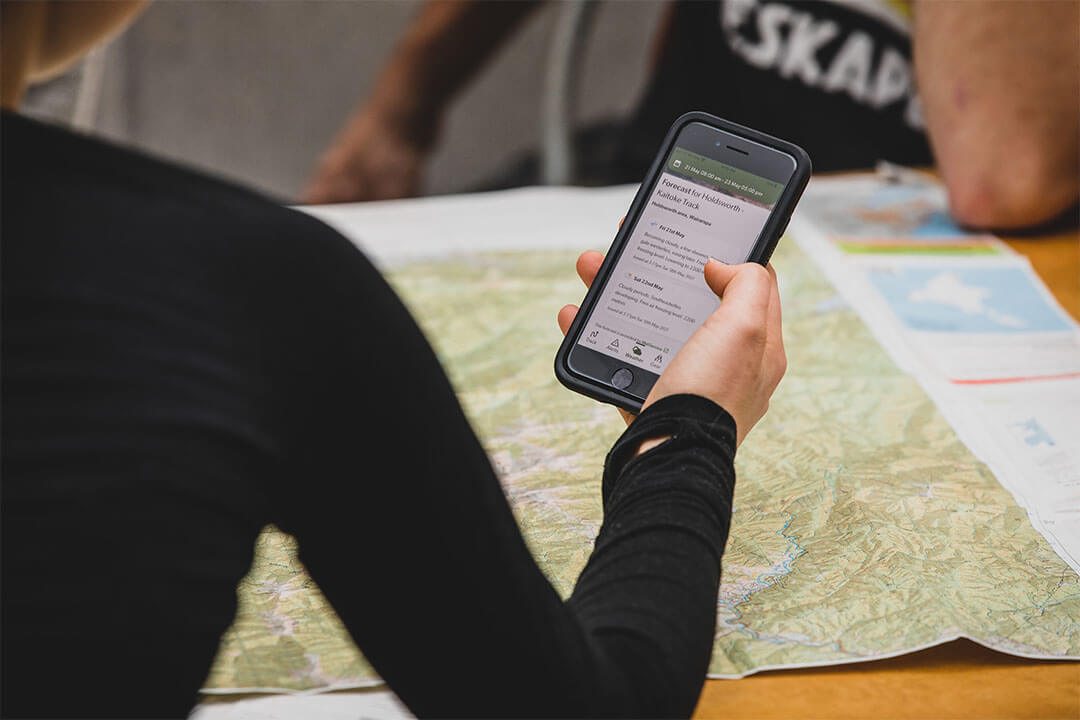 We performed an SEO technical audit to identify any technical issues. The planmywalk.nz site was developed as a Single Page Application (SPA). Since SPAs load content dynamically without requiring a full page refresh, users enjoy a seamless, app-like experience with minimal loading times. This results in quicker interactions and smoother navigation between different sections of the site.
However, SPAs pose a unique challenge from an SEO perspective as they can lack unique URLs for different sections or pieces of content, making it difficult for search engines to crawl and index individual "pages" on the site. This can result in reduced visibility for specific content, as search engines may not understand how to access or display it within search results. These insights informed the SEO changes we proposed to MSC. Below are the key areas we focused on that would make the biggest impact on Plan My Walk's SEO performance.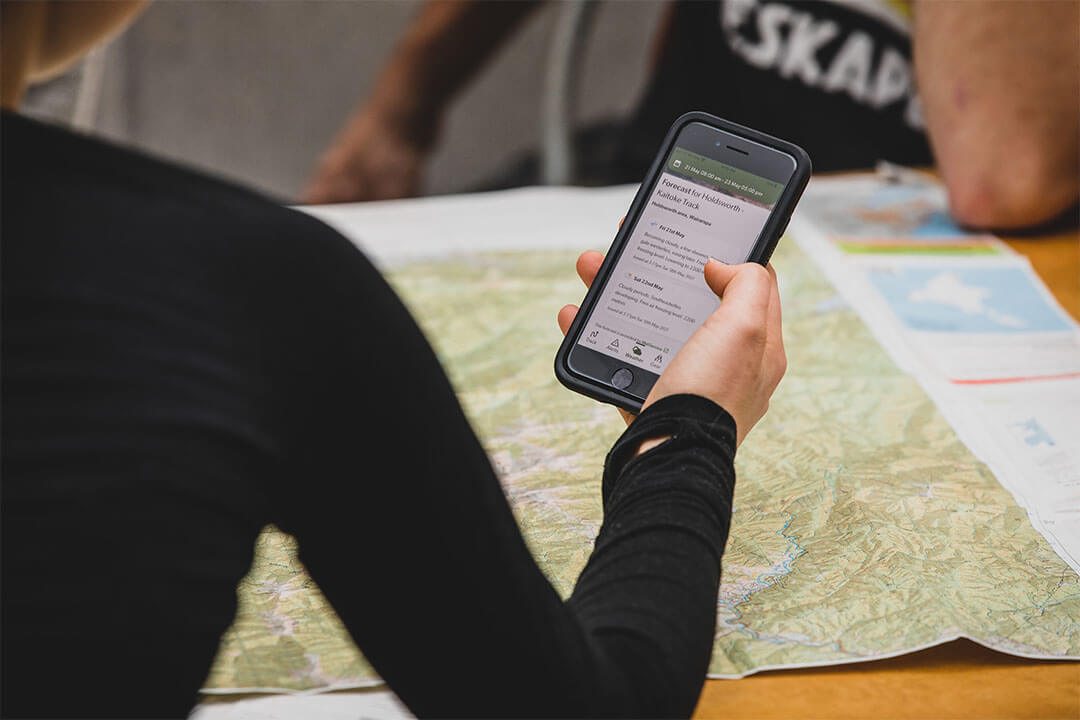 Structured Data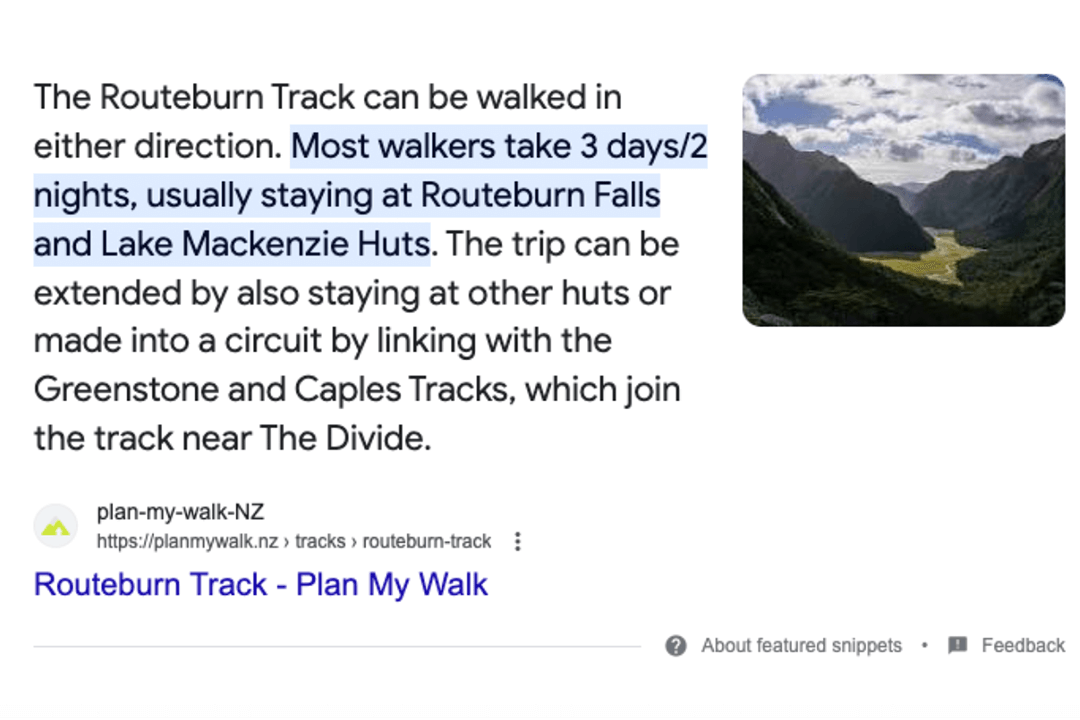 We added "organization" schema markup to the site. By providing structured information, such as the company logo, social media profiles, contact information, and address, it's easier for search engines to display this information in search results. This can lead to increased brand recognition and visibility.
We also implemented webpage schema to help search engines better understand the structure and content of the web pages. This also increases the likelihood of obtaining SERP features like knowledge panels and people also ask.
ImageObject schema can enable search engines to display images alongside the search results, making the listings more visually appealing and informative. This can lead to increased click-through rates (CTR) and user engagement.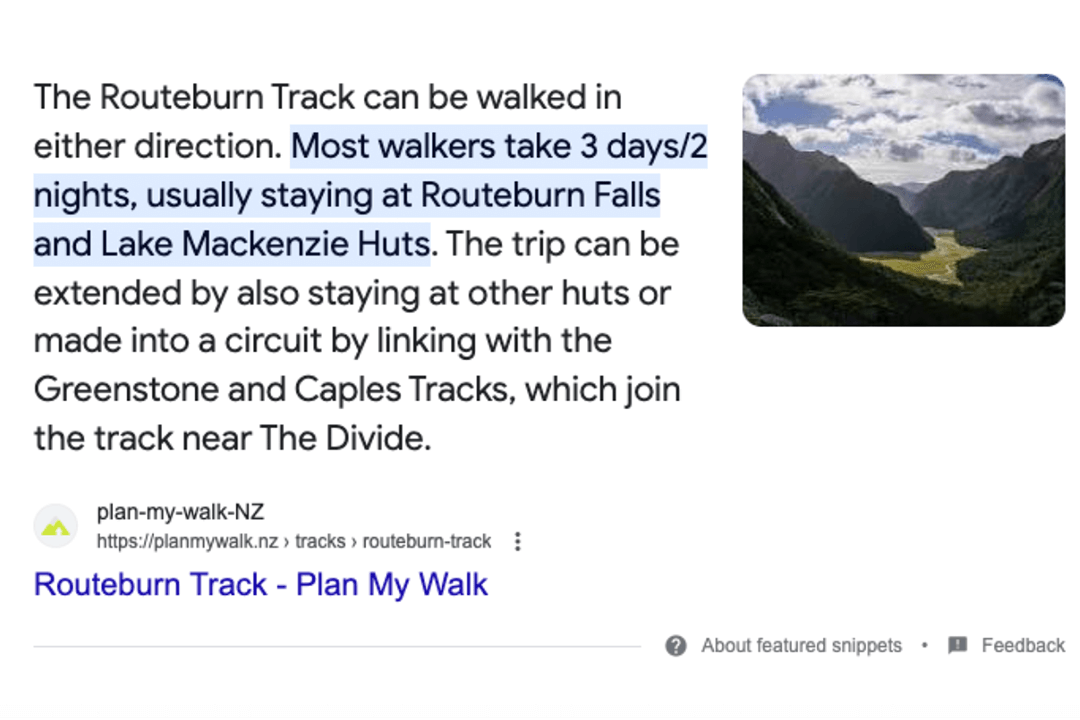 Unique URLs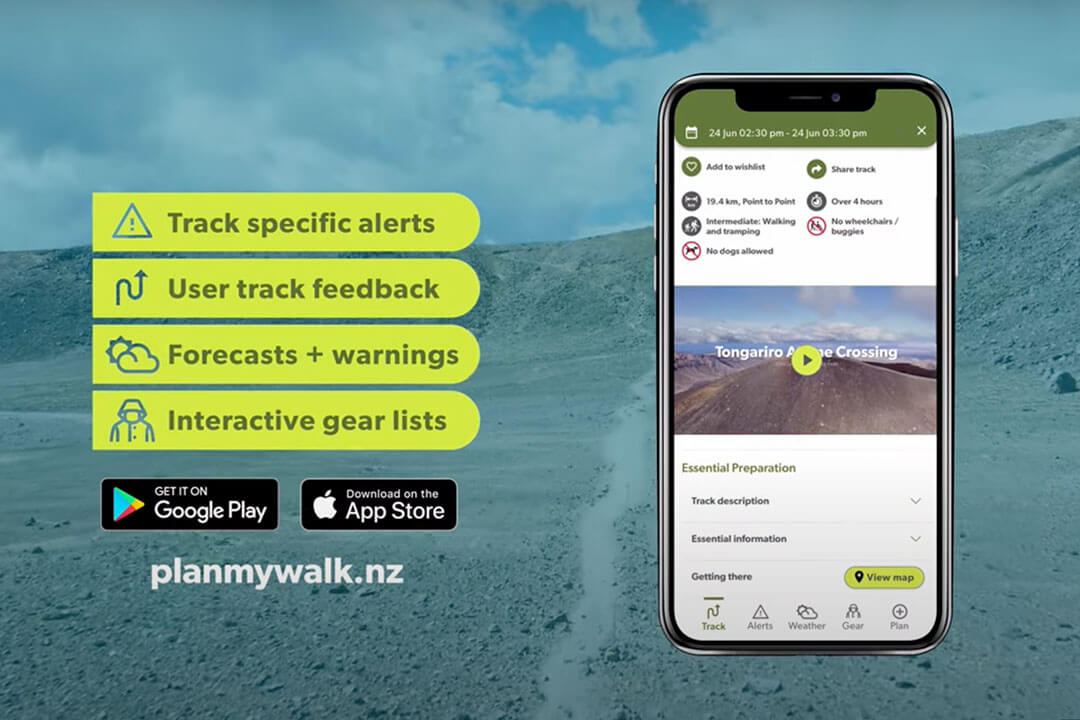 The next issue was to address the lack of unique URLs. To improve this, we made the navigation explicit by adding sub-track navigation, where different routes were appended after the track URL. This way, a URL could be understood without the need for any extra data that was previously hidden from users, crawlers, and bots.
This worked in tandem with the structured data to provide additional context and information about the content to search engines. The search engines can now better understand the relationships between different sections of the SPA to improve visibility in the search results.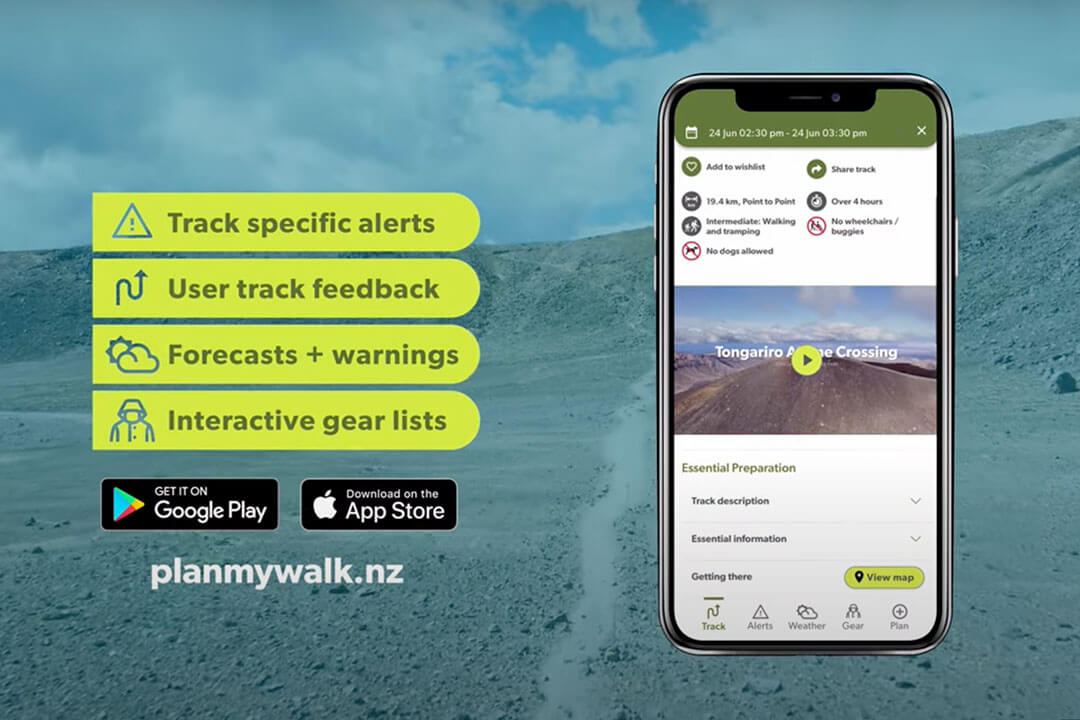 Sitemap.xml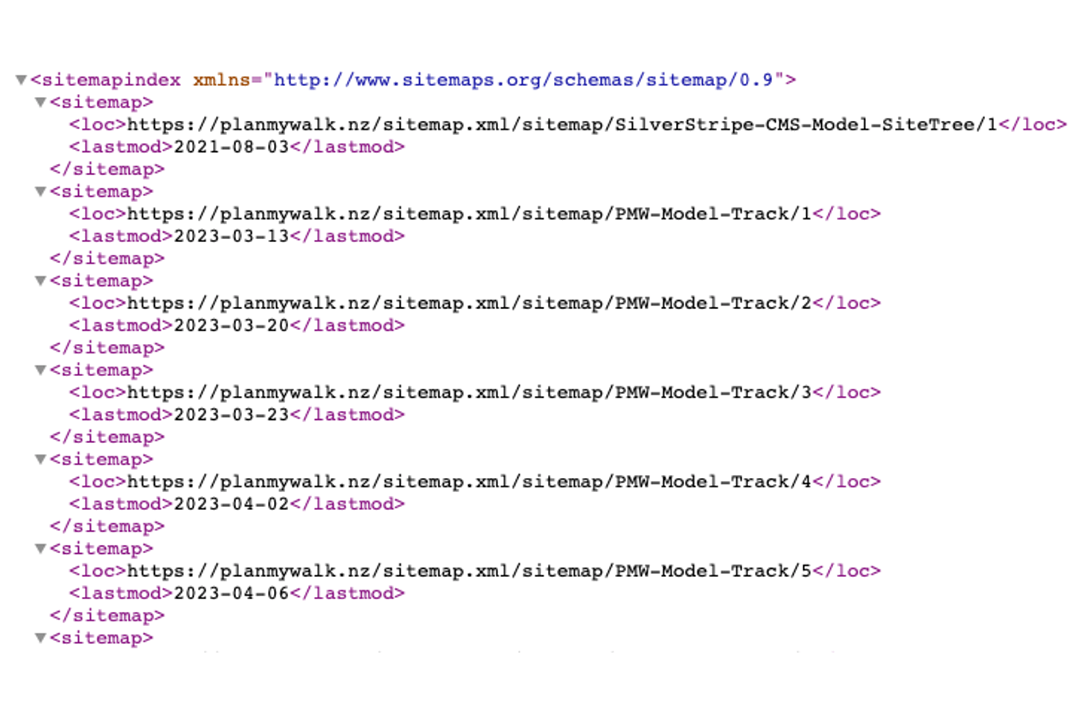 With the new URL structure in place, we generated a sitemap.xml. A sitemap is a file that lists all of the pages on a website in a structured format, making it easier for search engines to understand the organisation of the site and the relationship between different pages. We set up a Google Search Console property and submitted the new sitemap.xml to Google for indexing purposes.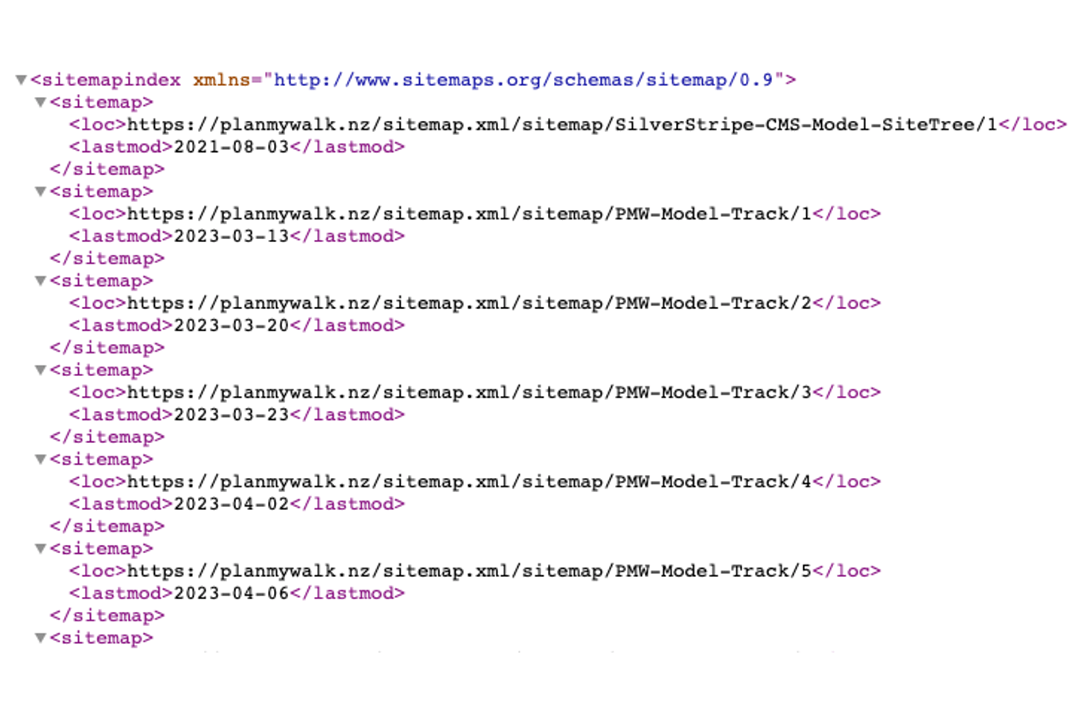 Header Tags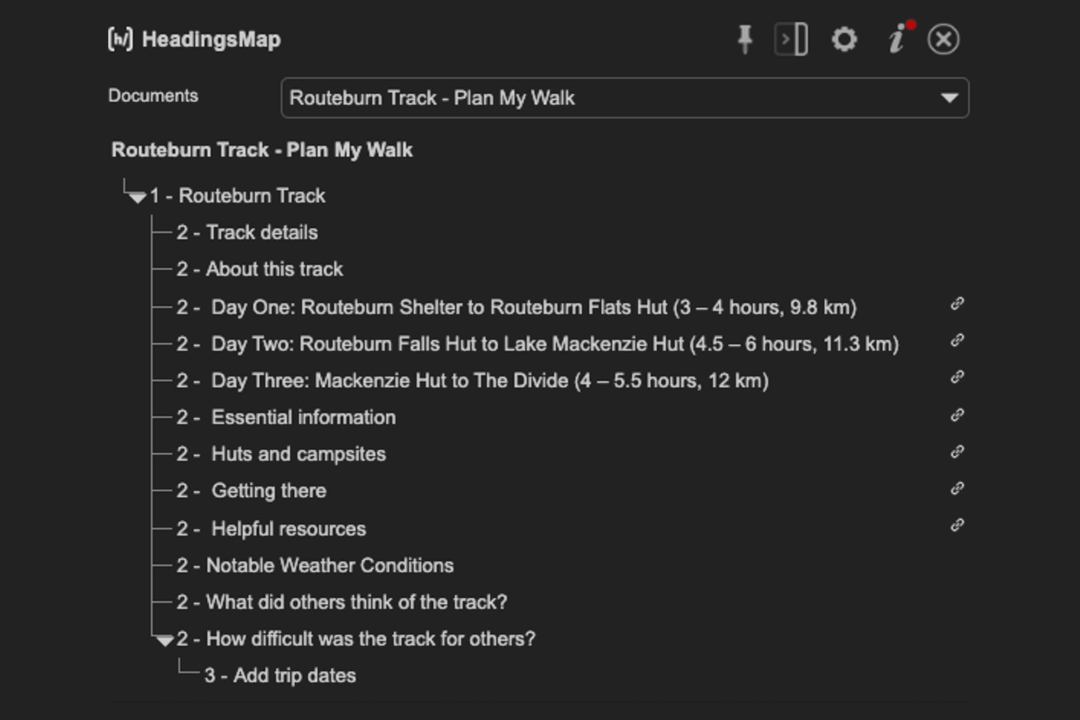 Next, we optimised on-page SEO by adding appropriate H1s, H2s and H3s to properly structure the content and help Google understand what each page is about. Correctly labelling headers is important for a number of reasons including accessibility, readability and overall user experience as well as it increases the likelihood of ranking for targeted keywords on search engines.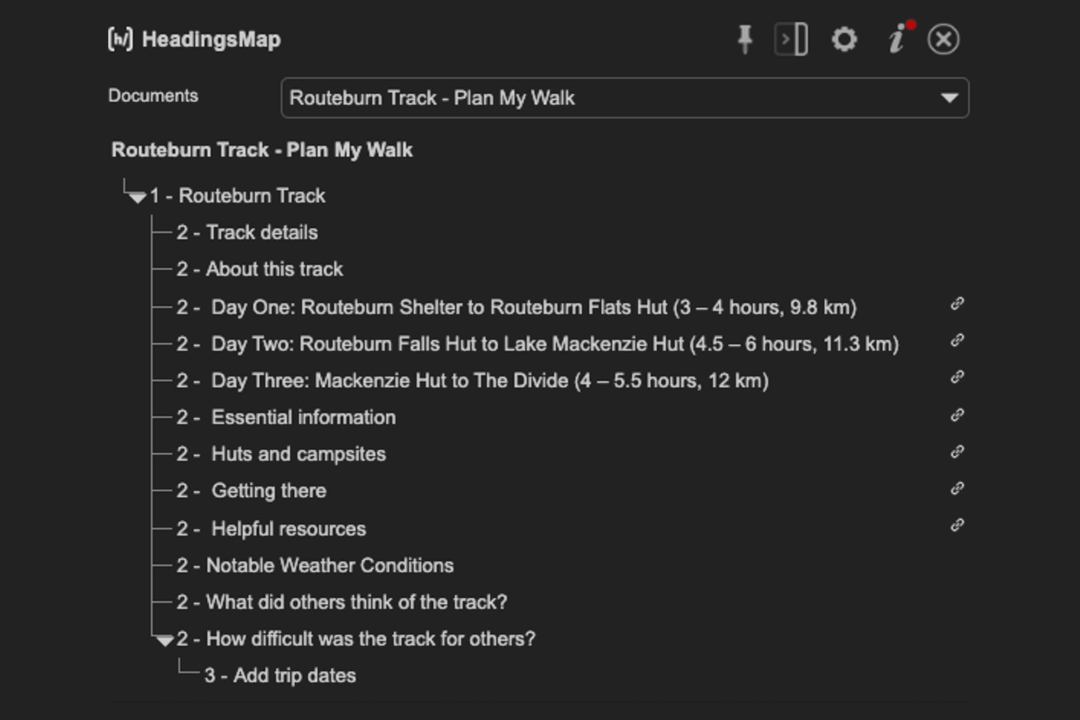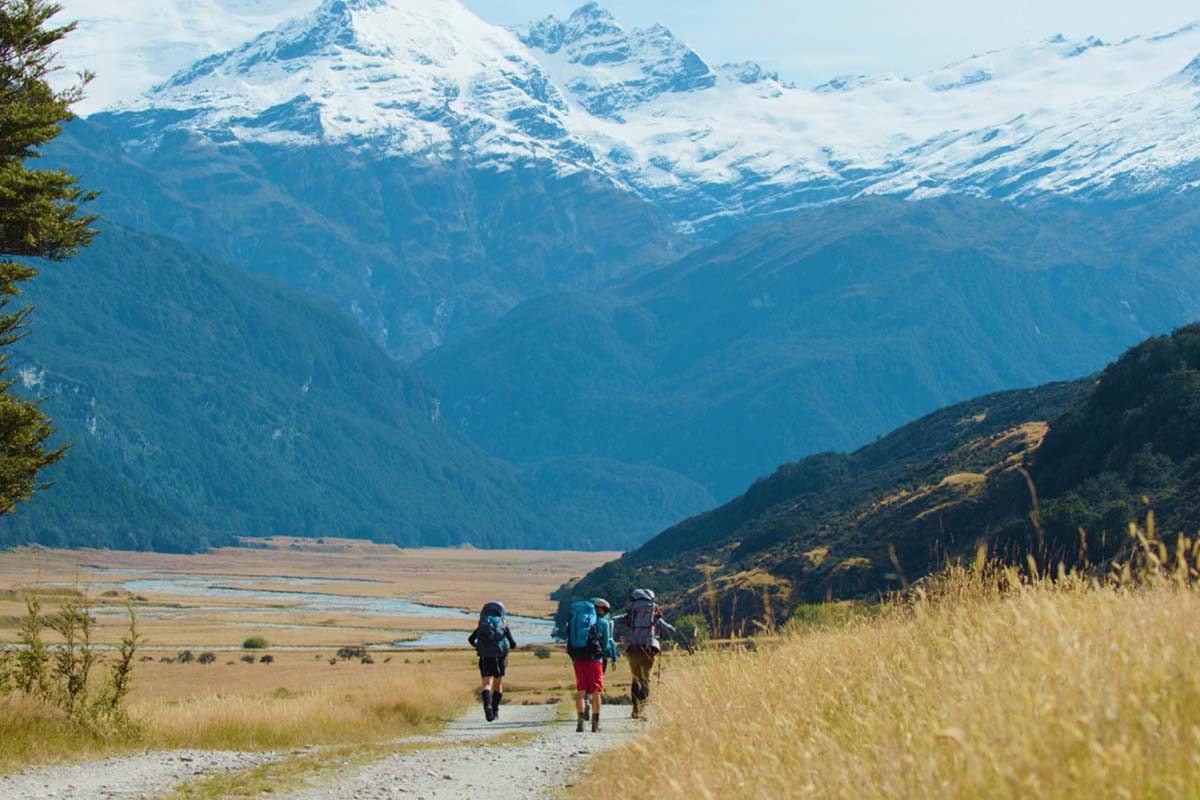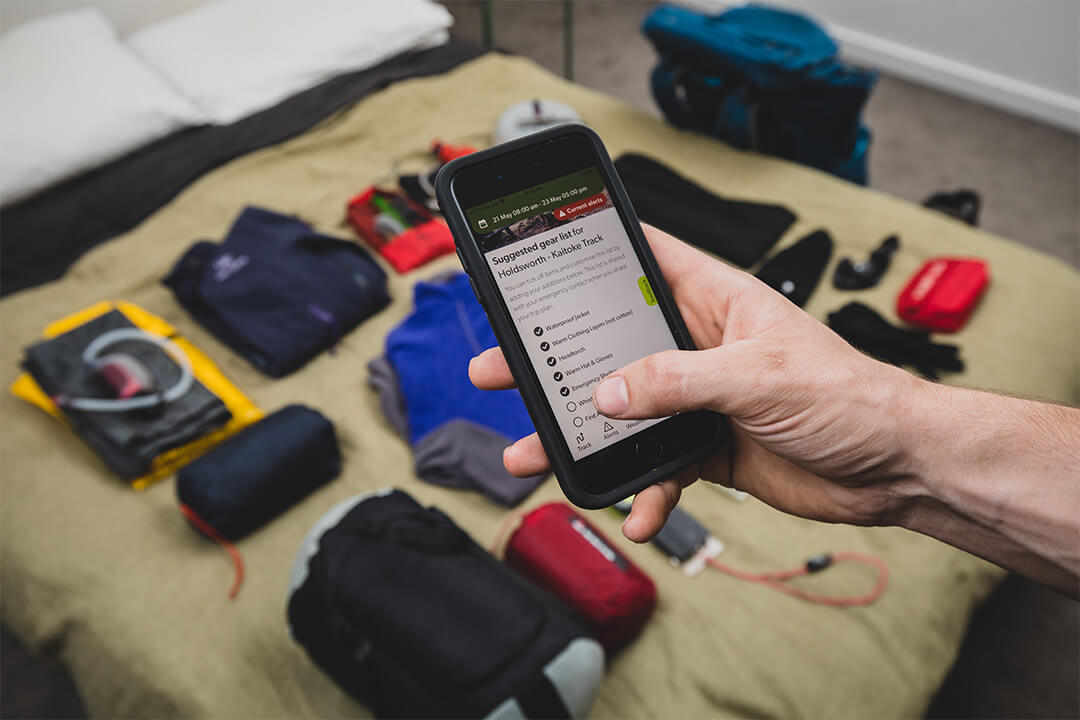 Outcomes
The Plan My Walk site has had 5 months of amazing growth. After making SEO changes the site has improved in these key areas:
Increase in organic traffic: Organic traffic has grown from 3,446 visitors per month to 9,391. A 170% increase.
More keywords ranking in the top 3: Previously, 15 keywords were in the top 3 of the Google SERP. Now, 48 keywords are in the top 3 positions. Plus 1,116 keywords are now in the top 10.
Went from 0 to 103 SERP features: This includes knowledge panels and "People Also Ask" section of the search panel. Increasing the position on the SERP increases the amount of exposure for target keywords.