Hi, welcome to Somar Digital - the new brand name of our old brand name formerly known to you as Somar Design Studios!

Whilst our brand name has changed, our great people and processes haven't. Our primary goal is still to deliver delightful digital experiences and awesome outcomes for our valued clients.
After being known as 'Somar Design Studios' for the past 5 years, we felt it was time for a change. In fact, we've had the concept of a brand change and repositioning in the back of our minds for over 2 years, but like the proverbial builder finding time to build his own house we found ourselves very much focused on developing and delivering for our clients vs. finding time to develop and deliver initiatives a little closer to home.
And then in late March all that changed.
Enter stage left, a once in one hundred year pandemic. In the midst of all the uncertainty, we finally (and ironically) were able to come up for air to have a little bit of extra time to focus on those internal projects we've been talking about but not able to do for the last 2 years - specifically updating our brand name and designing, developing and deploying a brand new website.
The Story - how we got to Somar Digital
First of all, it's an obvious name change. 'Design Studios' whilst referencing our previous capability on Graphic and Brand Design, at times confused the market. Are we a Digital agency or high end German Kitchen Manufacturer?
The answer is Nein!
We moved to the Somar Design Studios name back in 2014 when still being based in Newtown, by the iconic Basin Reserve with 3.5 full-time employees with a focus on EVERYTHING - brand, print, online, social media - you name it we did it. But as opportunities arose, we found ourselves over the last 5-6 years focusing more and more on digital, delivering real strength and a passion for Web Design, Development, Hosting and Support capabilities.
As a service agency, our fundamental goal is to help our clients solve problems via great digital solutions by using technology to put customer experiences at the heart of organisational success. And whilst winning awards are a nice byproduct of excellent work we've always thought the agency trophy cabinet should come second to our client's needs.
That's what we do best.
So here we are. Somar Digital.
What lay behind our brand redesign thinking?
We wanted the visuals of Somars' identity to reflect our connectivity: as a team, with our clients and in turn the end users. The identity needed to be fun and energetic and show who we are upfront.
Sarah Roberts, UI/UX Designer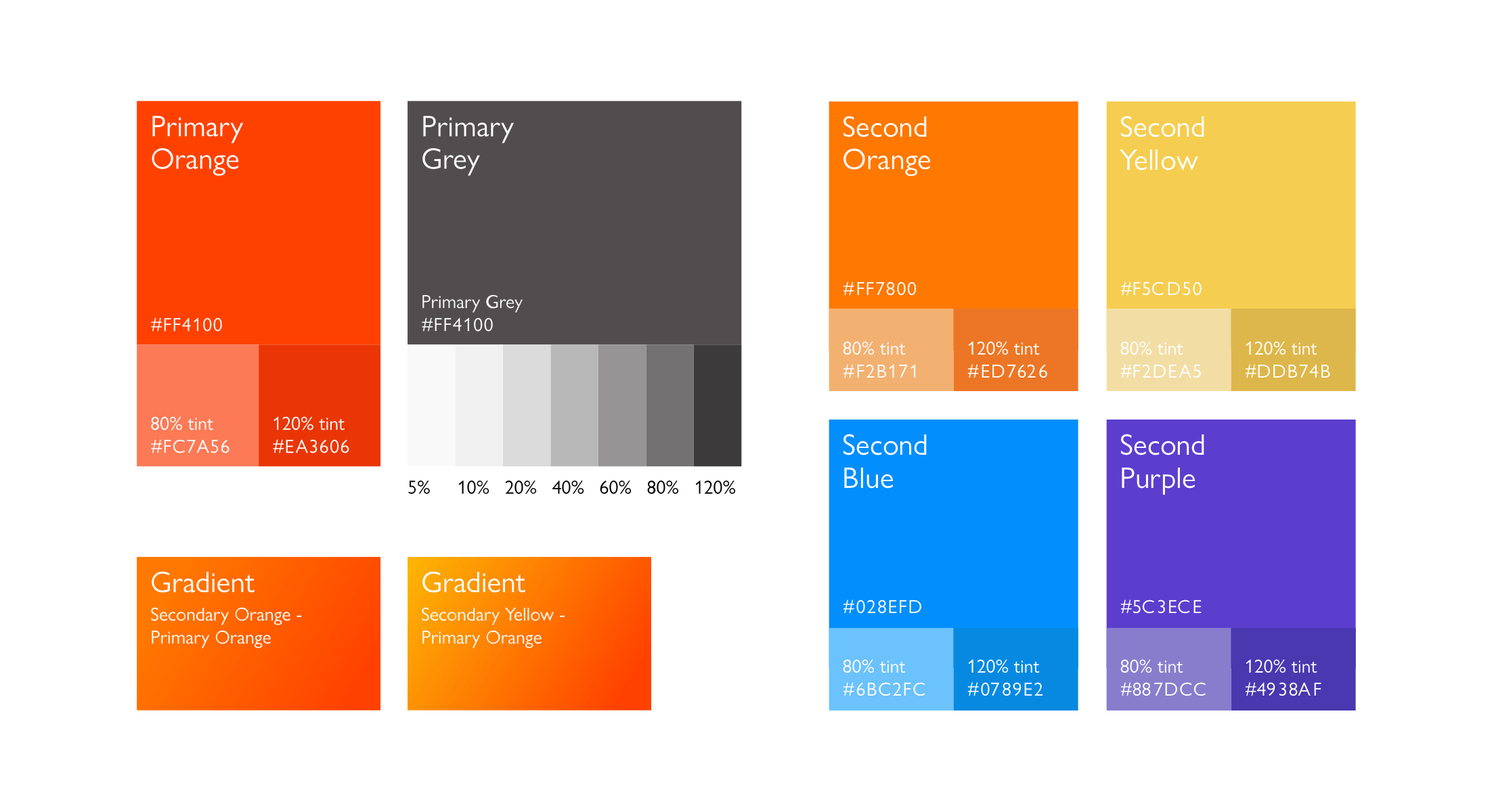 Extended Colour Palette
We love the colour orange, it's playful, energetic and friendly. Our primary colour is invigorating and often evokes thoughts of the future. The hint of red adds depths of emotion and excitement.
We chose to add a range of secondary colours that speak to our focus on collaboration. We understand users point of views: happiness, trust, enthusiasm, and warmth.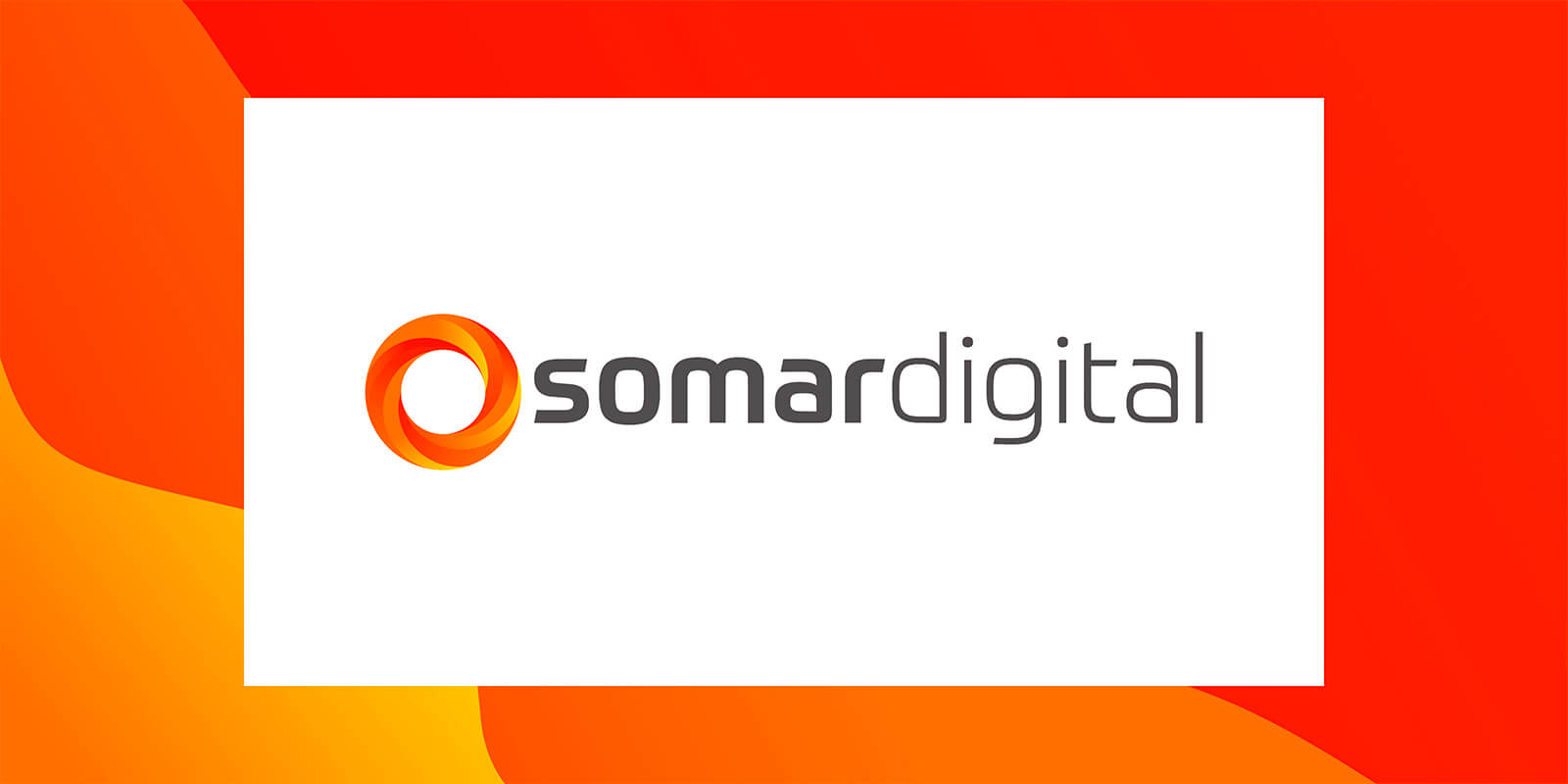 The Energy Wheel
Through challenges like COVID-19 the business needed real energy and focus to drive through that, and future challenges ahead.
For Somar connectivity is at the centre of everything we do, and collaboration is at the heart of how we do it. Our new logo is instantly recognisable as energetic, forward-thinking, and digitally focused.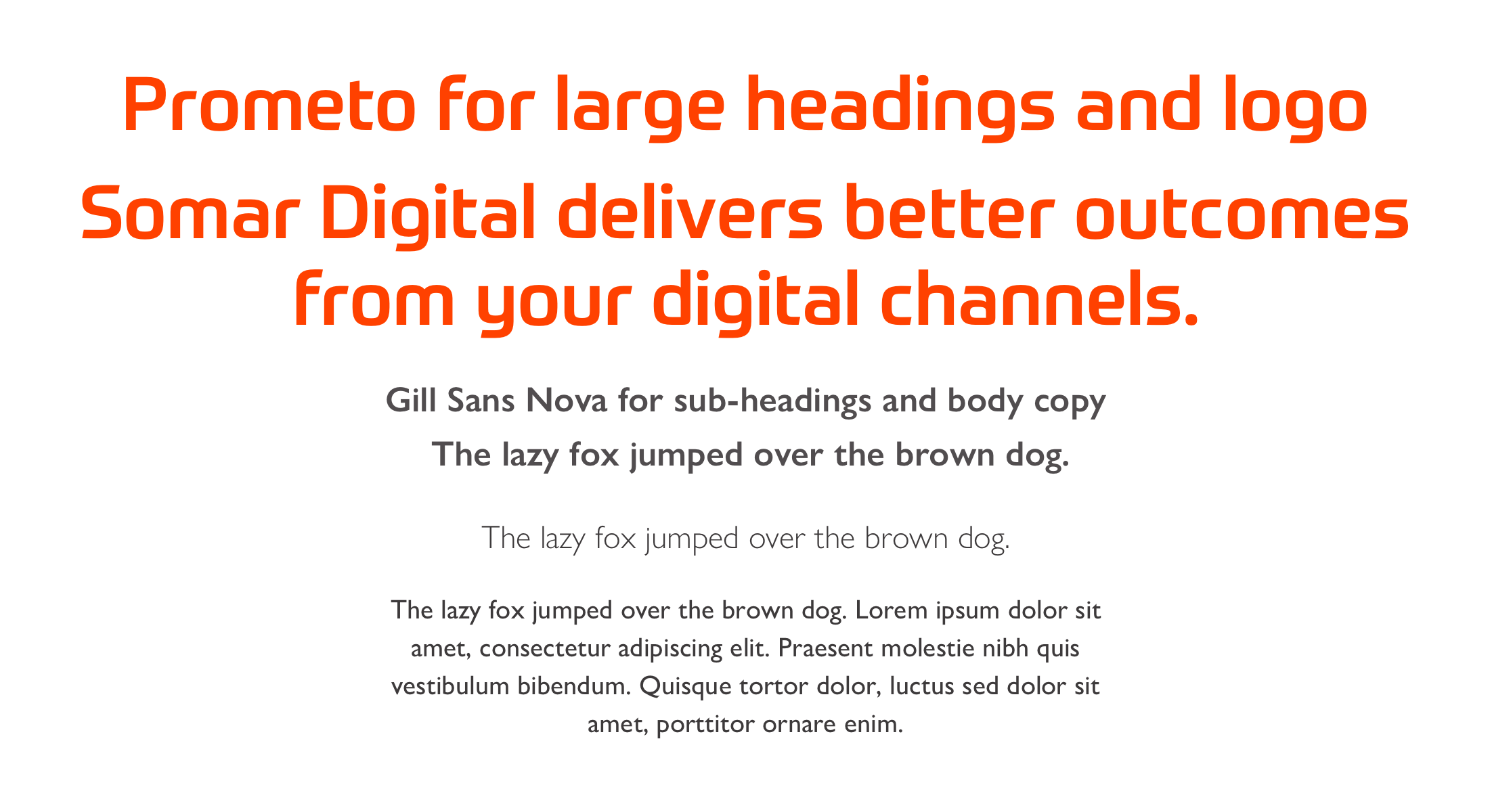 Somar Digital Font
Prometo our primary font speaks to our nimble and agile nature but at the same time our ability to deliver work above our size. It has an industrial feel and commands attention in a quietly confident way.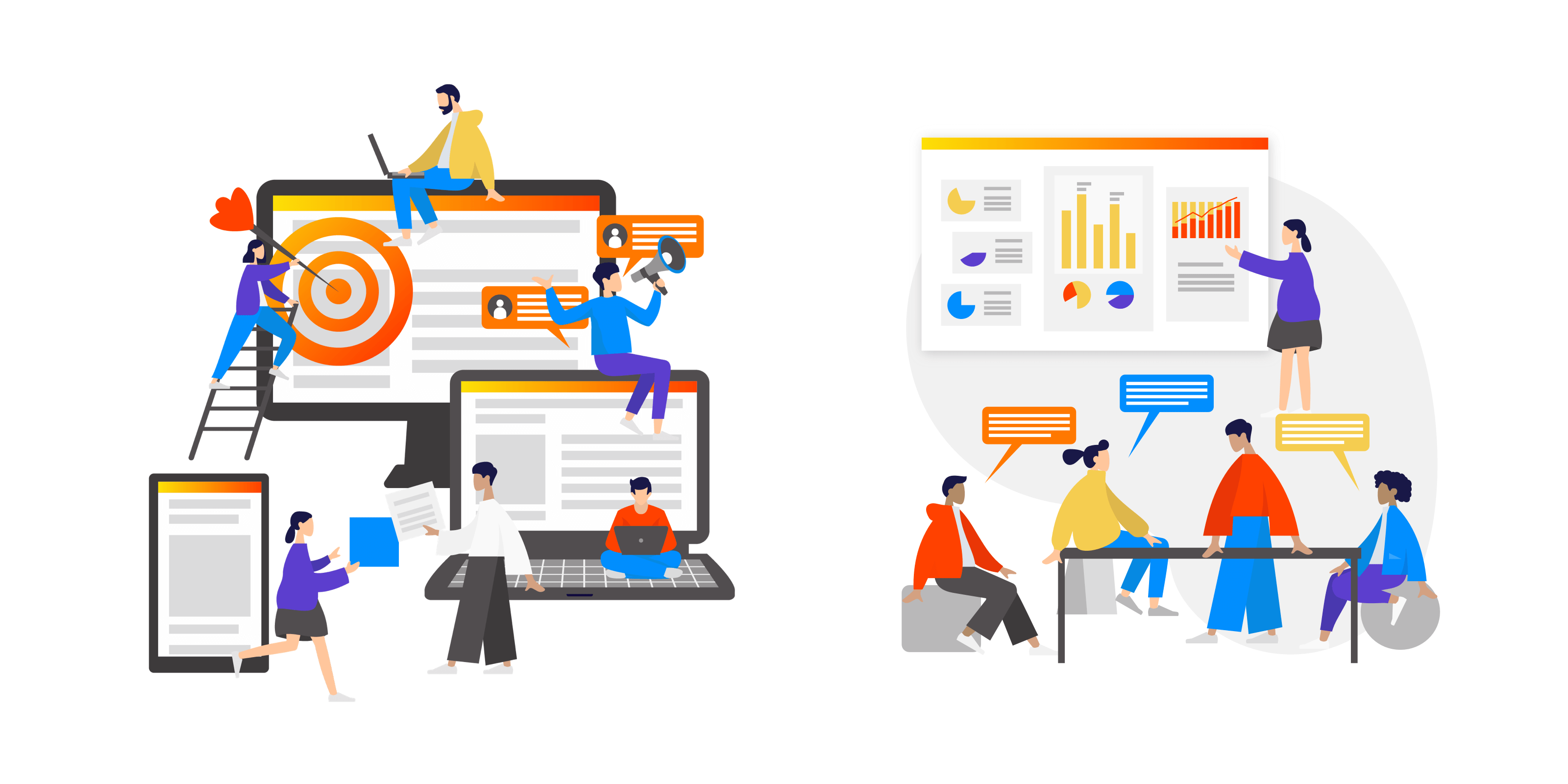 People are at the heart of every experience
We've moved away from systems, jargon to more people-focused. Illustrations are a fun way to reflect our brand values and visually show what we do.
At their best, technology solutions should be simple and human. Our new illustrations and iconography aims to reflect that.
"As the CEO and founder, it's amazing to see how the business has gone from strength to strength over the past few years. The rebrand really reflects who we now are both individually and collectively - we're very connected, collaborative, capable people who are constantly striving to deliver outcomes that add value to people's lives. We want to keep this momentum up." Aaron Scott, CEO/Founder
by Somar Digital