In terms of an important inbound marketing strategy, search engine optimization (SEO) is right up there. According to recent trends, we estimate that two-thirds of marketers actively work on SEO to reach their target audience.

In certain cases, organic search drives more than half of all website traffic.
SEO is not just adding Meta tags or writing content. It's a lot more than that, it's about having a strategy that fits the business, breaking it down in phases and executing it with measurable KPIs. At the crux of it, it's about having an easy to read, fast loading and easy to navigate website. In terms of content, it's about original content that helps users understand the theme of each page in the overall context of the website. In technical terms, it's about writing content for the least common denominator (User) on the site.
We wanted to test this for the Somar Digital website. As they say, all good SEO strategies begin at home.
Here's how we went about boosting our traffic:
We created a three-phase strategy and laid out our goals and KPIs at every phase.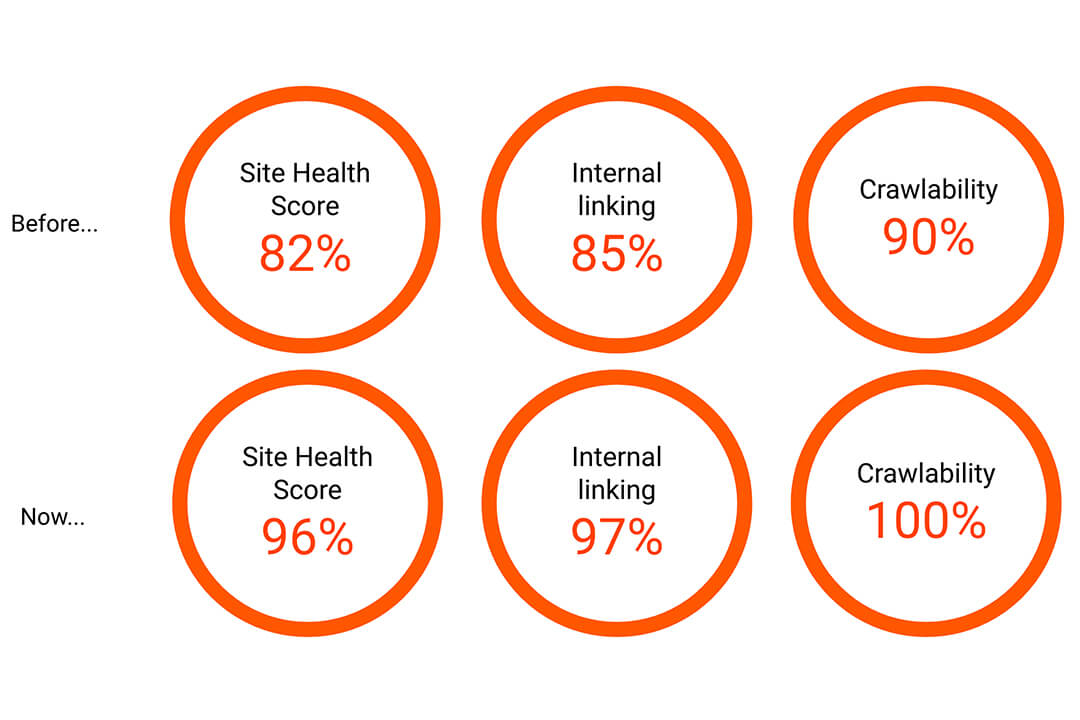 Phase one: SEO Audit and hygiene
The goal was to have an easy to navigate, fast-loading website that had zero glaring technical errors. Sacrosanct building blocks of a good SEO campaign. We created an audit scope around metrics like Lighthouse scores, Domain Authority Score and Site health scores.
Some more details about the metrics:
Lighthouse scores: Every webpage that is crawled by a search engine is evaluated with a score from 5 categories: Performance, Accessibility, Best Practices, SEO and PWA. This is given a score between 0 – 100.
Domain Authority (DA): DA is a search engine ranking score developed by Moz that predicts how likely a website is to rank in search engine result pages (SERPs).
The Site Health Score: These scores are based on the number of your total errors and total warnings that were found on the pages crawled on your site.
Our site health at the time came up to be 80%. For context, some of the best websites in our industry had health scores in their mid 90%. We set out our goals and tasks to improve our site health and Lighthouse scores. We improved navigation for crawlers, updated our sitemaps and fixed 404 and redirection errors.
This saw the needle move in the right direction. We conducted our second audit and our numbers were in their 90s. This meant that the basic health of the site was good and we could launch into the next phase.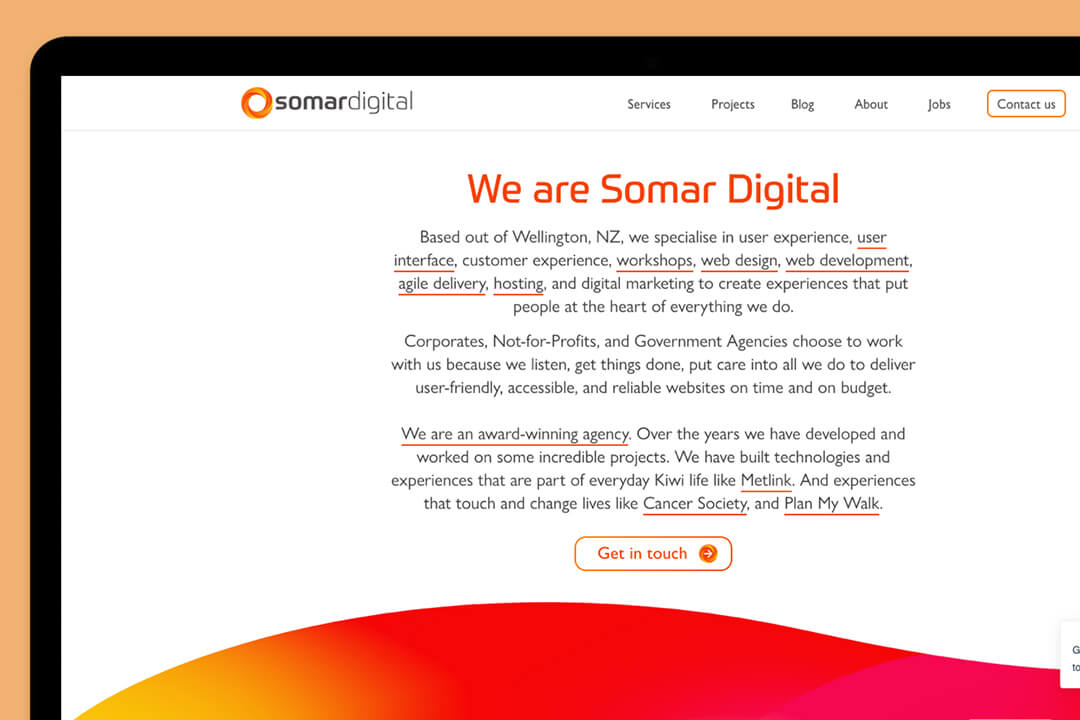 Phase two: Search terms and site structure
The goal for this phase was to improve our site visibility across our target search terms. We did a quick search of all the keywords people were searching for and keywords that our competitors ranked. This gave us a set of 300 keywords we could target using our website.
We audited our meta tags (Meta elements are tags used in HTML and XHTML documents to provide structured thematic context about a Web page.) headings, page titles, content on pages, how the pages were linked and how we could improve these. In doing so we realised that if we shortened our headings and made our content more succinct, it further improved our visibility scores across keywords. We monitored our competitor websites and started monitoring movements in keywords. It didn't take long for our visibility scores to jump. This improved our Domain Authority score.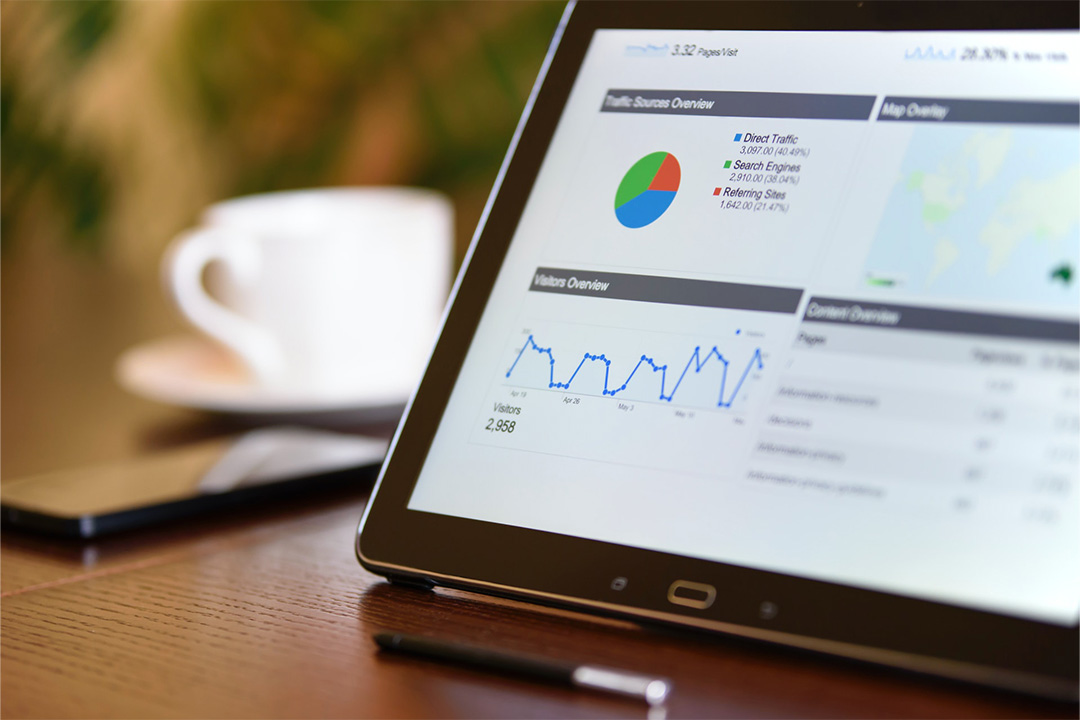 Phase three:
We created a list of key terms we would have liked to rank on the first page of Google or increase our chances of appearing on SERPS (Apart from the organic search results Google Featured Snippets, Knowledge Graphs and video results). This is the ultimate goal for any SEO strategy.
We are working on high ranking backlinks to our site. This can be in a way of exchanging links or having guest writers. We are trying to get more customer reviews and post them on our Google My Business site. We also added code to improve our indexing on other search engines like Bing, Yahoo, and DuckDuckgo. There are a lot of activities to consider but for now, we are focused on these.
We are still not at the level that we would like to be. But by just improving tiny aspects like updating Sitemaps go a long way. In SEO terms every drop makes an ocean.
All these factors combined with some good backlinks (mentions/links on other important sites) boosted our traffic. So much so that in the month of November we saw a 52.40% jump from the average MoM (month on month) traffic for the financial year 2021.
We will continue testing new concepts and we will post more about our SEO exploits on our blog. Ultimately we aim to transfer our learnings to our client sites. Stay tuned!
by Somar Digital