Cancer Society NZ | Website Rebuild | Project
Rebuilding the Cancer Society NZ website to create an experience that is more positive, hopeful and empathetic for people seeking important health information
Cancer Society New Zealand is one of the most trustworthy charities in New Zealand. They provide an important function whether it's conducting and funding research related to preventing cancer, supporting people as they navigate the cancer journey, or advocating to ensure that the NZ government takes action on cancer.
Although there was an existing high-trust factor with the information on their public website the old Cancer Society website felt cold and dated. Cancer Society came to Somar Digital to create a new website that was more warm and welcoming and was a lot more intuitive and clear about how to navigate the website.
UX research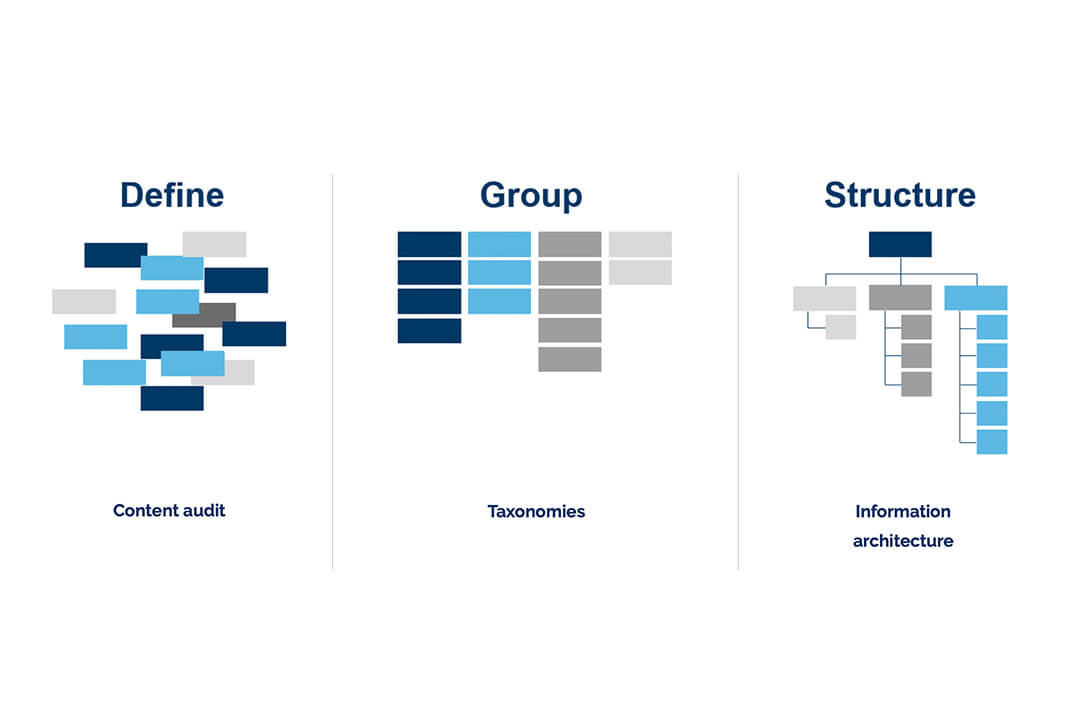 Before the project kicked off we completed user experience research to see what people thought of the old Cancer Society website. Conducting research before any decisions were made regarding the new website was vital because we gained invaluable insight into what worked and didn't work about the old website. The biggest insight from this research was how the old website failed to relay information to people who needed it, including users with a diagnosis, friends & family or people that want to help. These insights gave Cancer Society and our team confidence in any design decisions we made going forward. Putting the needs of the user first is always the goal.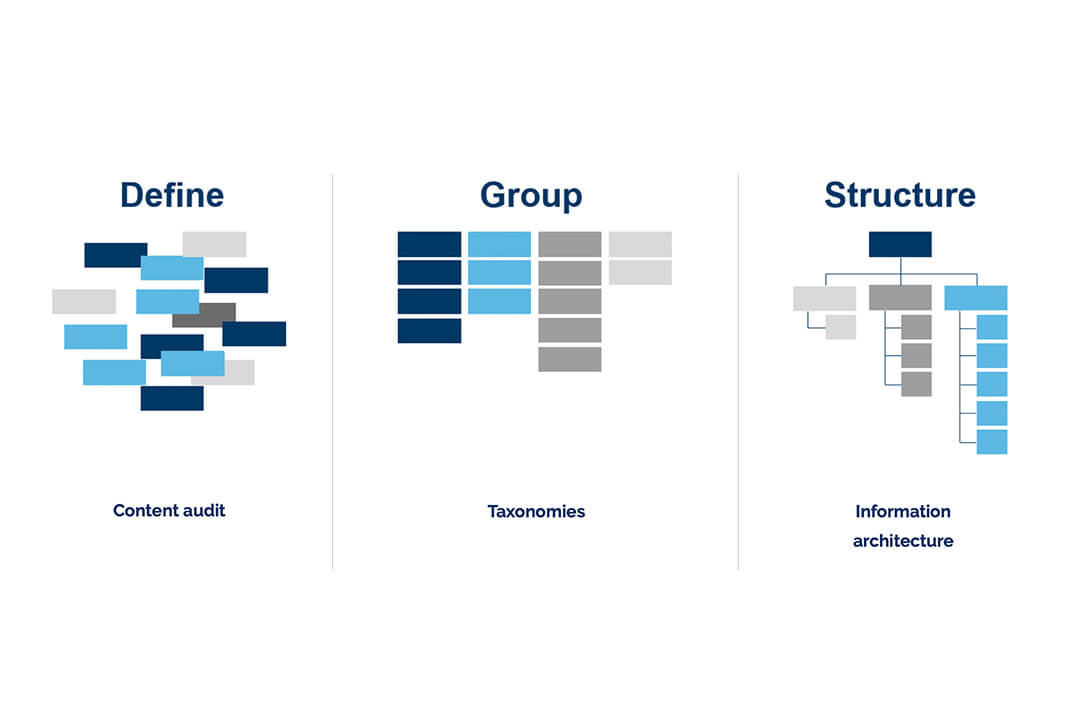 Intuitive navigation pathways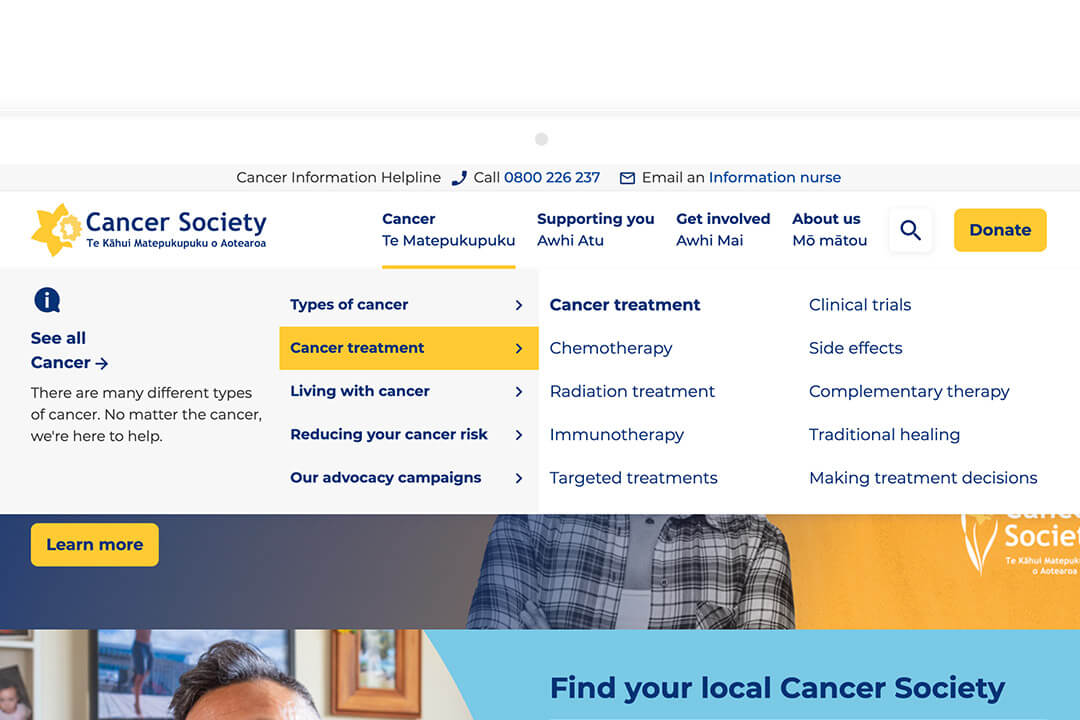 We knew that there was a lot of valuable information on the Cancer Society website, but users were finding it difficult to find the information they were looking for. One of the first steps to help the user navigate the Cancer Society website better was to fix the main navigation bar at the top of the homepage. We simplified the main navigation bar and made it super clear to the user how to find what they came to the website for, which can save the user a whole lot of frustration and time.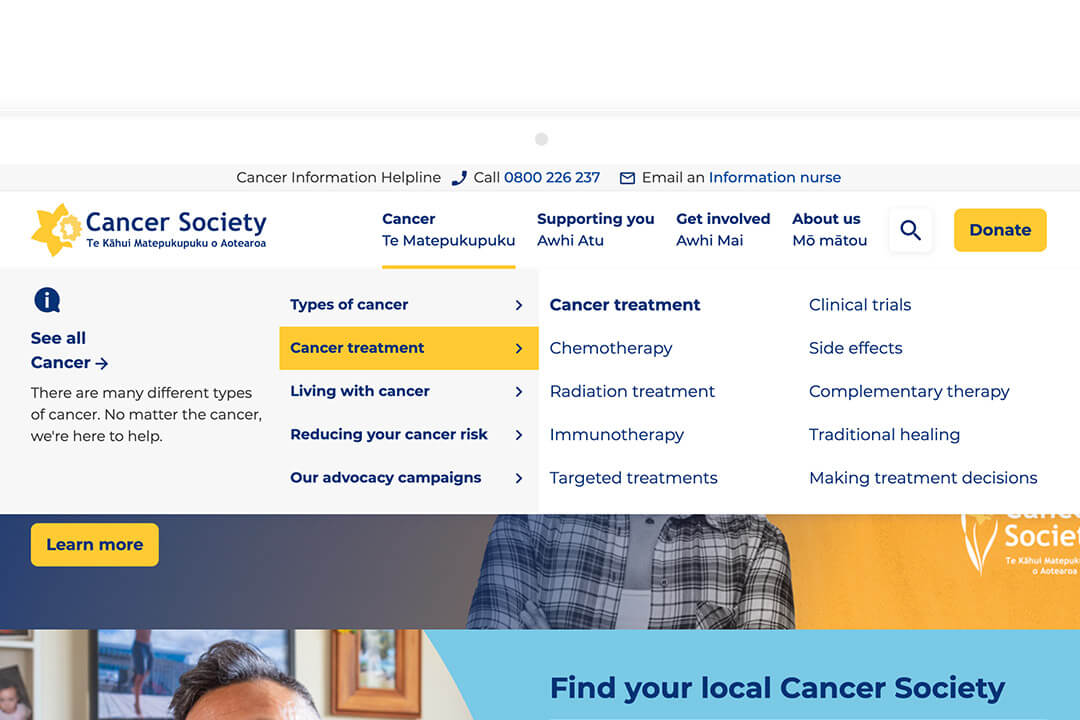 Improving search functionality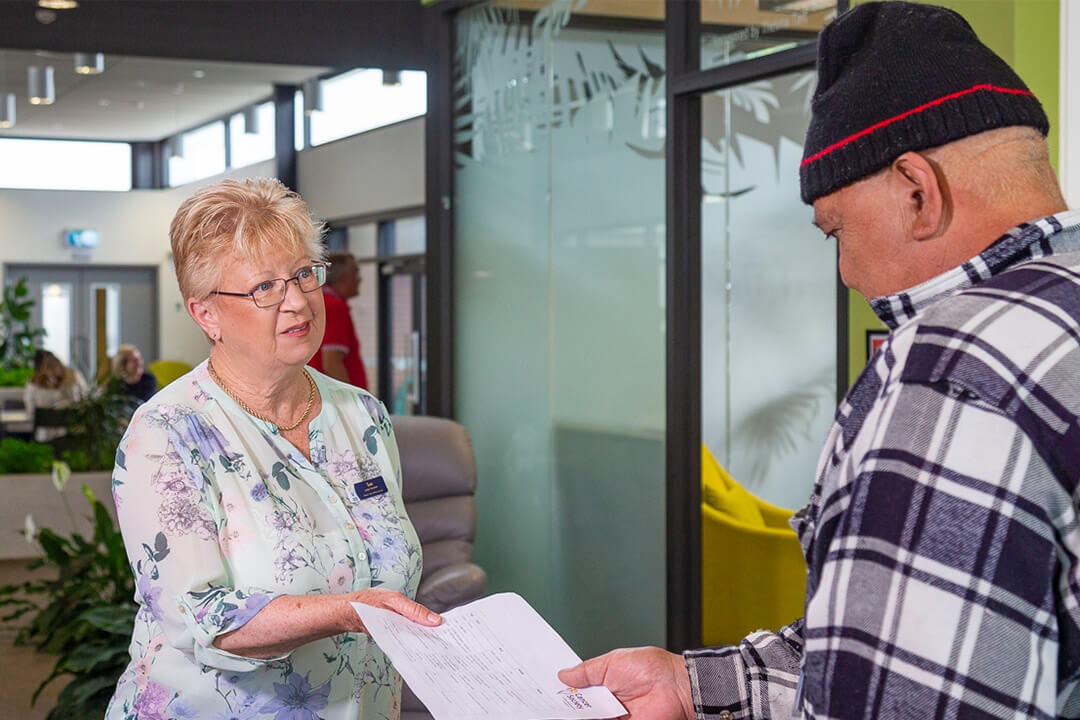 Another way to help users get the information they need was to improve the search function on the Cancer Society website. A lot of users still want to print off relevant information and download resources. It was important that all the information is not only optimised for viewing on any device but is also easily printable and downloadable. Implementing Elasticsearch with the Cancer Society website helps users find this information a lot faster.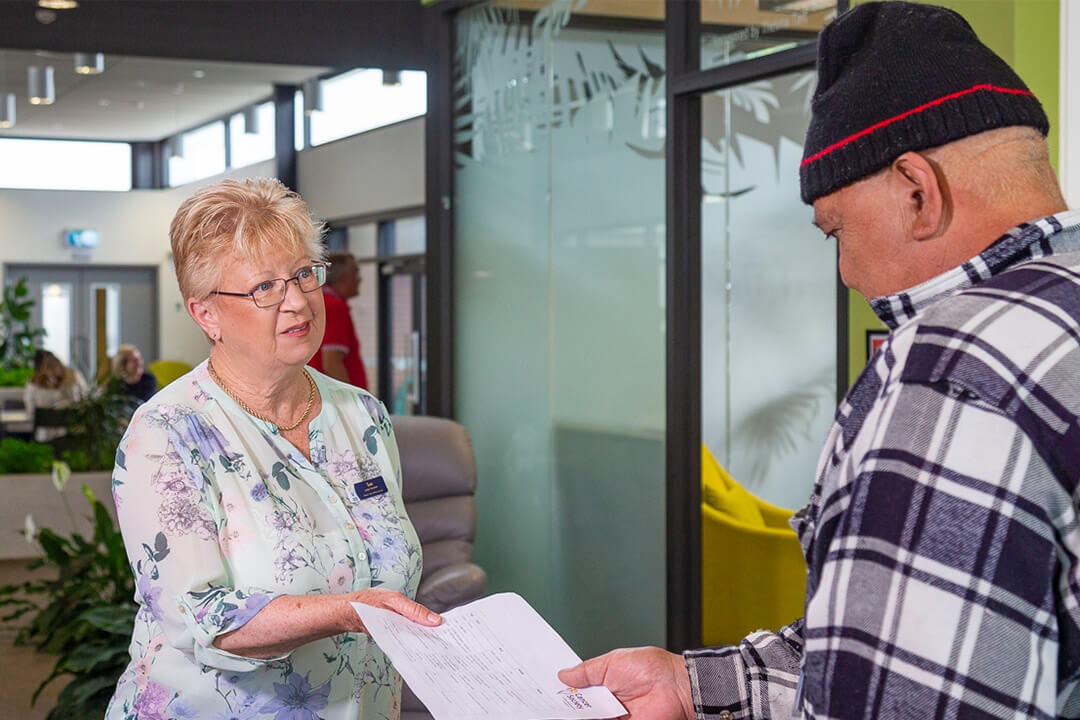 Humanising the website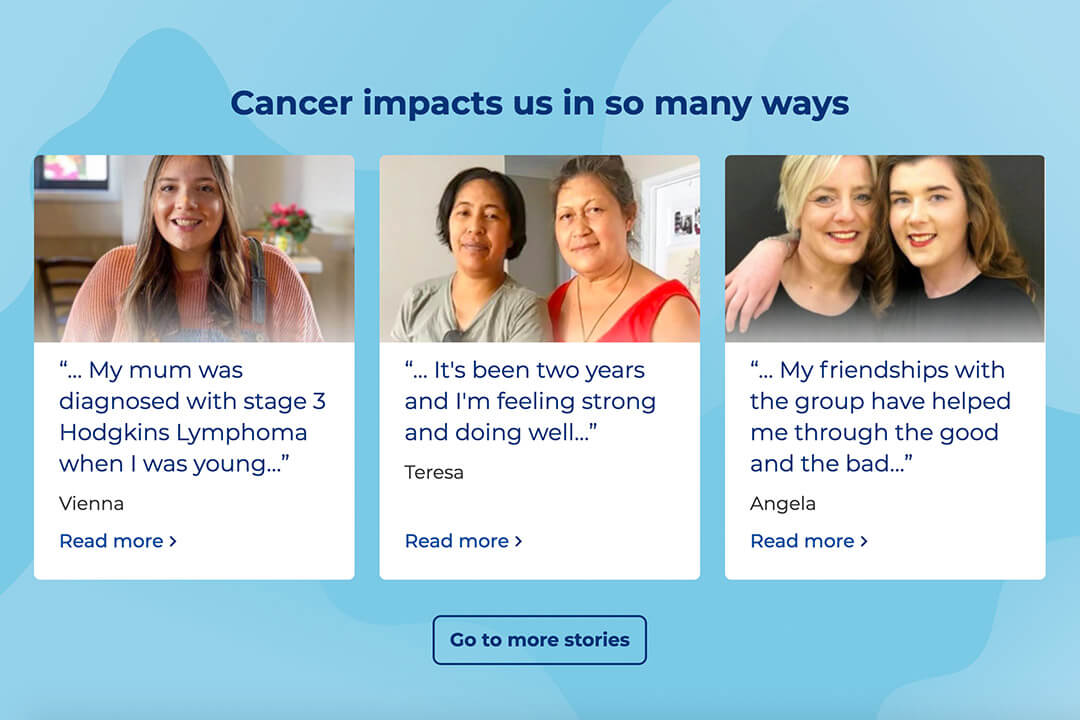 Cancer Society felt that their old site was factual and trustworthy but wasn't warm and welcoming. Going through cancer treatment or knowing someone that is going through treatment can be an extremely difficult time but that doesn't mean that the website should be all doom and gloom. Instead we wanted to design a website that was positive, hopeful and empathetic. An example of this was creating a cancer stories section that showcases real people's experiences with cancer.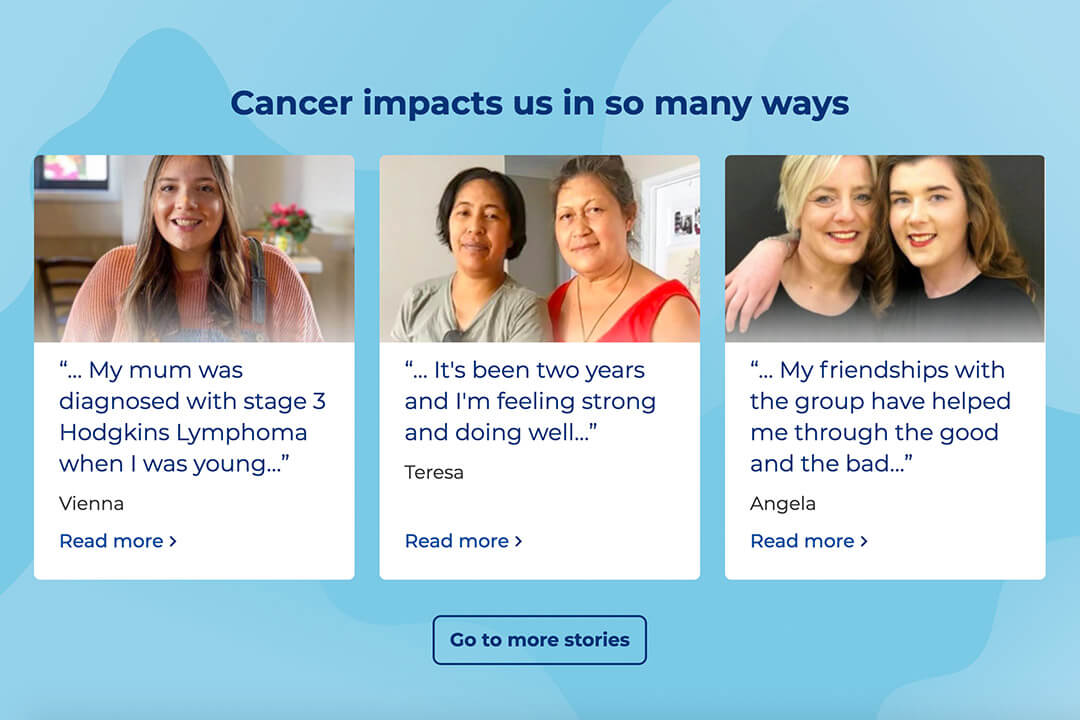 Creating a consistent approach to the website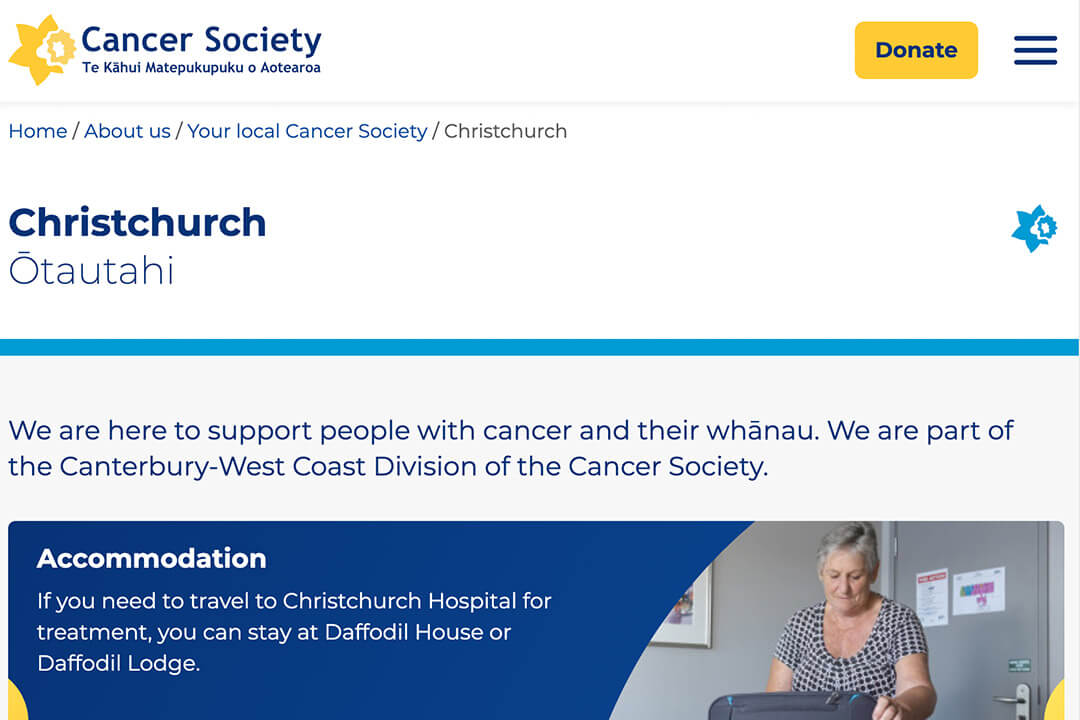 There are Cancer Society offices across New Zealand and they all feature information like upcoming events that are specific to that region. Previously the old website didn't have a consistent experience from region to region. With the new website we built something that is consistent no matter if you are in Auckland or Invercargill. This includes everything from where images are placed on certain pages to the way form fields are designed and how they function.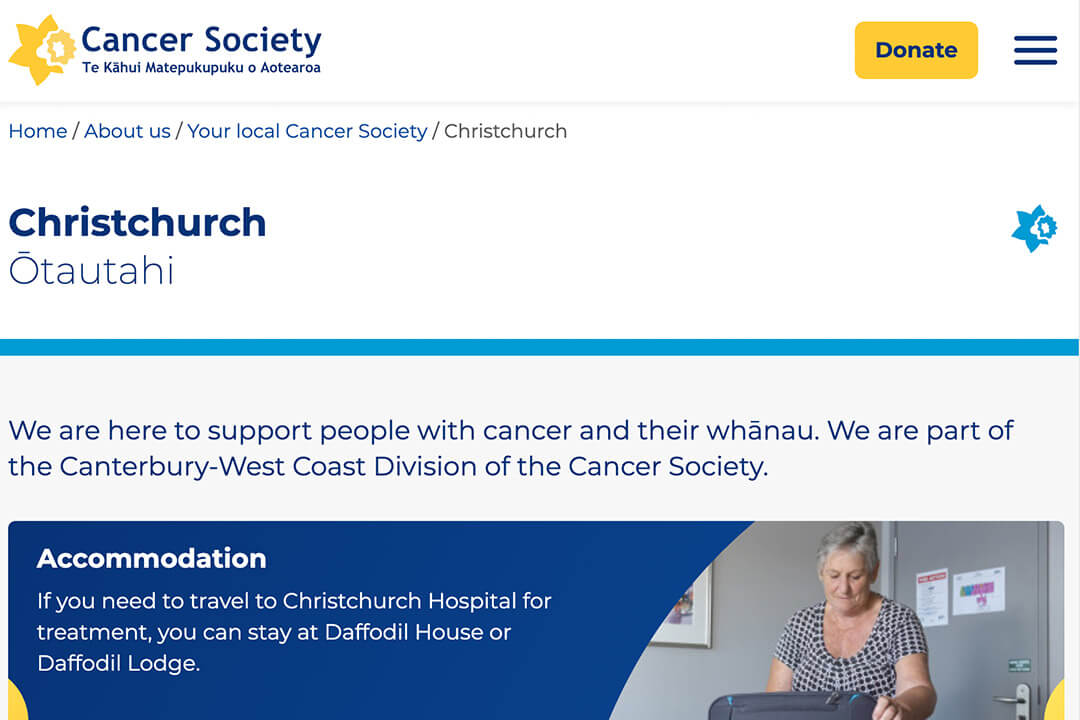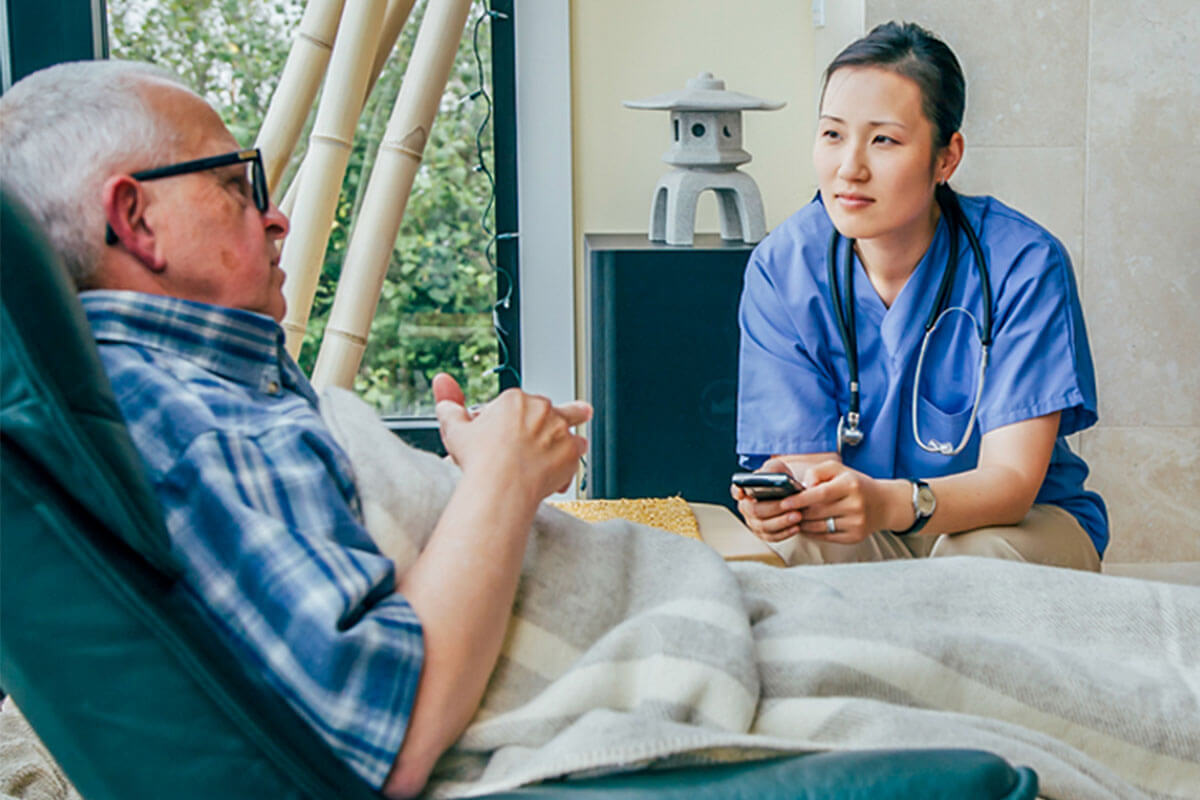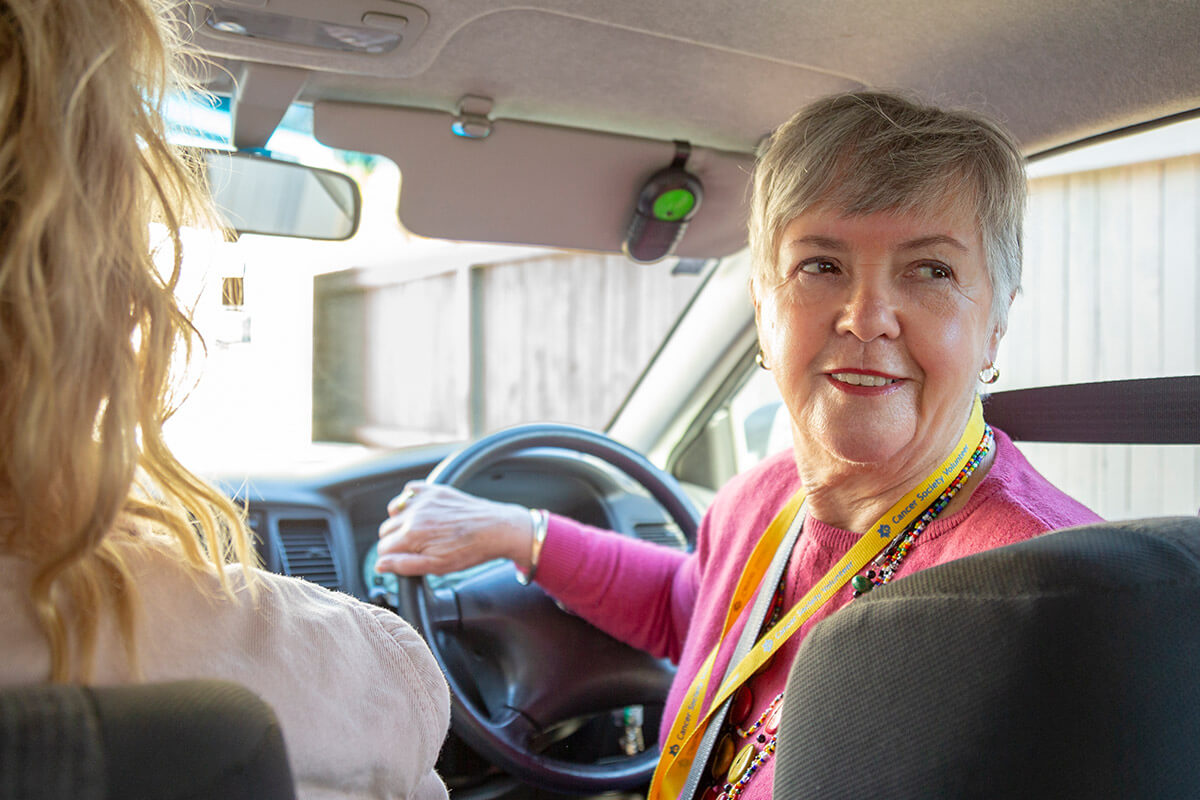 Results
Updating the visual design
The new website is less dated, more modern, and more in tune with the people that use the Cancer Society website. Overall, we wanted to help Cancer Society design a website that told their story better. This includes everything from the homepage layout to colours and icons throughout the website.
Much easier to use for Cancer Society staff across the country
The added complexity is that there are national office staff members who can edit the website along with all the regional content managers and administrators. The Somar Digital developers handled all the complexities for the Cancer Society staff so that all the correct permissions were in place for all levels of Cancer Society staff both regional and national. This helped to remove the potentially convoluted nature of Cancer Society staff content loading and editing different sections of the website.
Improving donations
As part of improving pathways and the overall user journey, the donation process (users finding the donation button on the homepage through to completing a donation form) needed to be fixed. Donations are an integral part of Cancer Society operating so making the donation journey easier for users was a top priority. By adding intuitive micro-interactions as well as cleaning up the design and usability of the forms we helped make the donation process more intuitive and efficient than the previous Cancer Society website.
Digital Daffodil Day
There were worries across NZ that some charities could fold due to individuals and organisations donating less because of Covid. Cancer Society acknowledged that their donations were down 40% since 1st of April 2020 so there was added pressure for Daffodil Day to be successful. Cancer Society brought Somar Digital onboard to build an online donation platform for Daffodil Day. Compared with previous online donations during the month of August (month of Daffodil Day), Cancer Society saw a 600% increase in online donations thanks to the Daffodil Day website Somar Digital built in 2020.