At Somar Digital we offer a range of workshops related to our services that aim to set our clients up for success when they work with us. Specifically, this blog will cover the Product Owner workshop that helps our clients understand their role and responsibility as a Product Owner during a project.
Product Owner Workshop
Goal: Setting you up for success to be a Product Owner
What it involves / what to expect: Our Scrum Master will run the workshop. They will take you through the keys to be a successful Product Owner.
It takes about 3 hours and we'll provide snacks to keep you energized! Our workshops are dynamic and hands-on. You'll get a chance during the workshop to put some of the key techniques into practice so that you can see how they work in a real-world setting.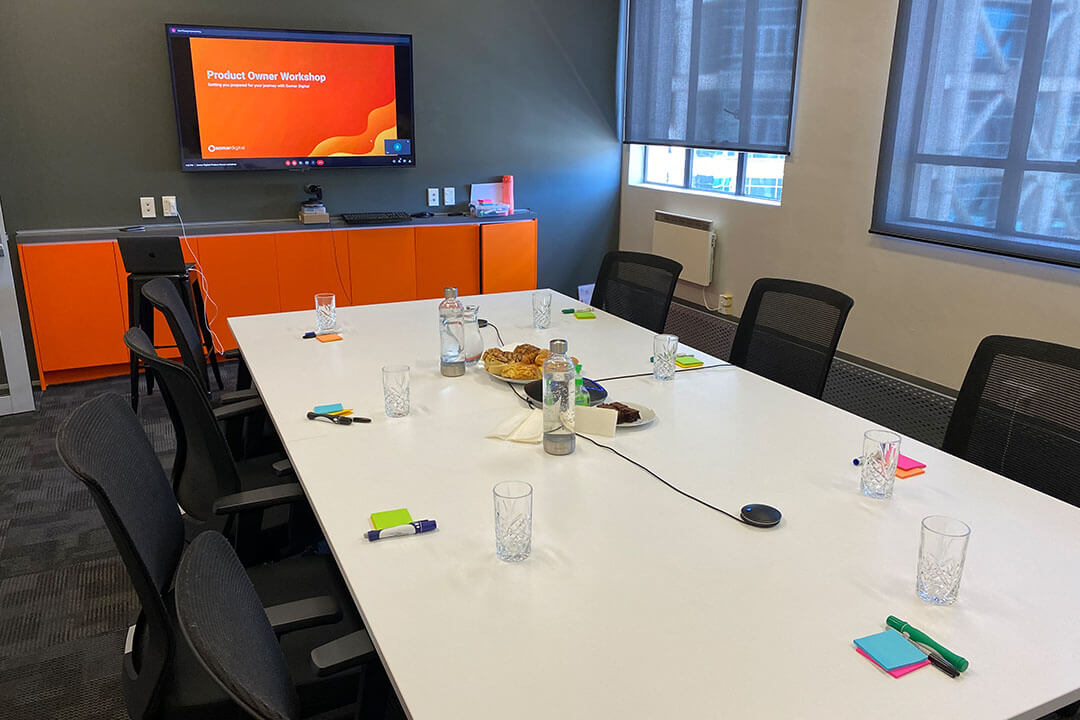 Key topics that will be covered:
Stakeholder management: This is an important part of being a Product Owner as you are the intermediary between the project team and the product stakeholders. During the workshop we'll map out stakeholder roles and explore techniques used to manage them.
Product Backlog: Managing the Product Backlog is really important if you want to be organised going into a project. During the workshop we'll cover some ways to best tackle the backlog so that you're set up for success when you get into the project.
User Stories: The Product Backlog is made up of User Stories so during the workshop you'll learn some ways about how to write a User Story as well as ways to split a User Story up to make it more simple and clear.
Prioritisation Techniques: This is a critical aspect of an Agile project as you're not always able to complete every user story during a project. This involves splitting up User Stories into "must have", "should have", "could have" and "won't have", which helps to ensure that by the end of each sprint we have completed the most important parts of the project.
Benefits of the workshop:
You get a fancy certificate to show that you have completed the workshop!
But most importantly you will leave with a strong foundation to work from when you get into your next project with Somar Digital.
Projects run a lot smoother when we're all on the same page and everyone understands their roles within the project team. We really try to go the extra mile for our clients so that they are prepared for their next project with us.
Conclusion
These are some examples of other workshops we run:
Agile Fundamentals & Scrum 101
Silverstripe CMS 101
Best Practices - Accessibility
Best Practices - Usability
We offer private workshops which we can customise to meet the experience levels and needs of your people and organisation, ensuring we are delivering a workshop with the maximum benefit. If you are looking to offer customised Professional Development opportunities to your team, reach out!
Are you or your team interested in taking one of our workshops?
You can get in touch with us at this link.
by Somar Digital