Outward Bound | Not-for-profit | Website | Project
An adventurous and exciting business asked us to bring their online presence to life
Outward Bound is a not-for-profit organisation which helps New Zealanders reach their full potential through the challenge in the great outdoors. Their classrooms are the mountains, bush and waterways of our beautiful country - and they aim to teach real-life experiences and team building to people of any age.
They required a content-heavy website, which streamlined the process of booking a course online while enhancing the reputation of their brand and marketing collateral.
Capturing the Spirit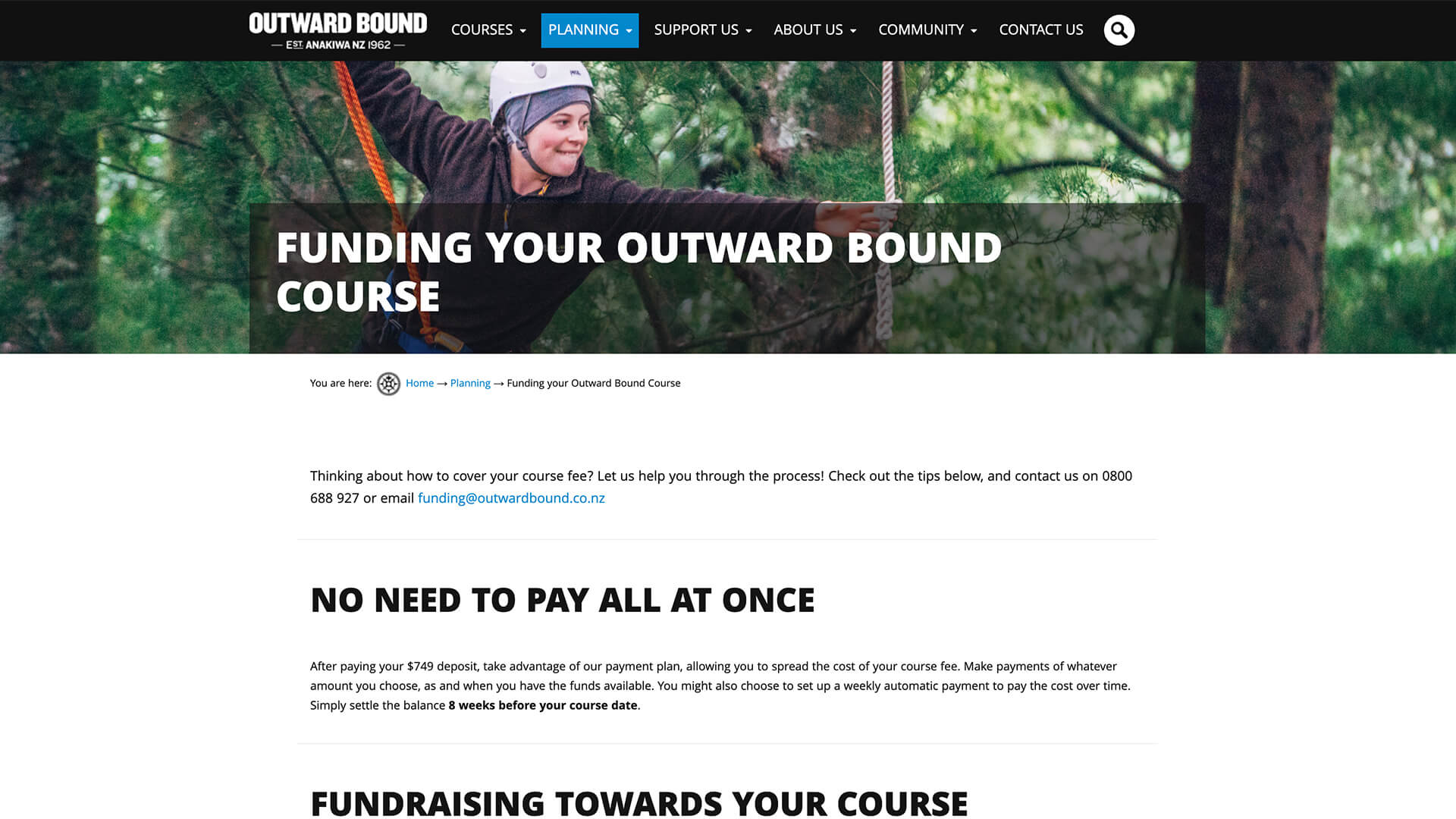 Outward Bound is the personification of outdoor adventure, and it was important that their website captures this tone. We focused on their imagery and key messaging to ensure that it was engaging to a wide audience, but especially to a younger market looking for a life-changing experience. We also worked closely with Outward Bound to ensure there were clear pathways for users, based on their primary objectives as an organisation.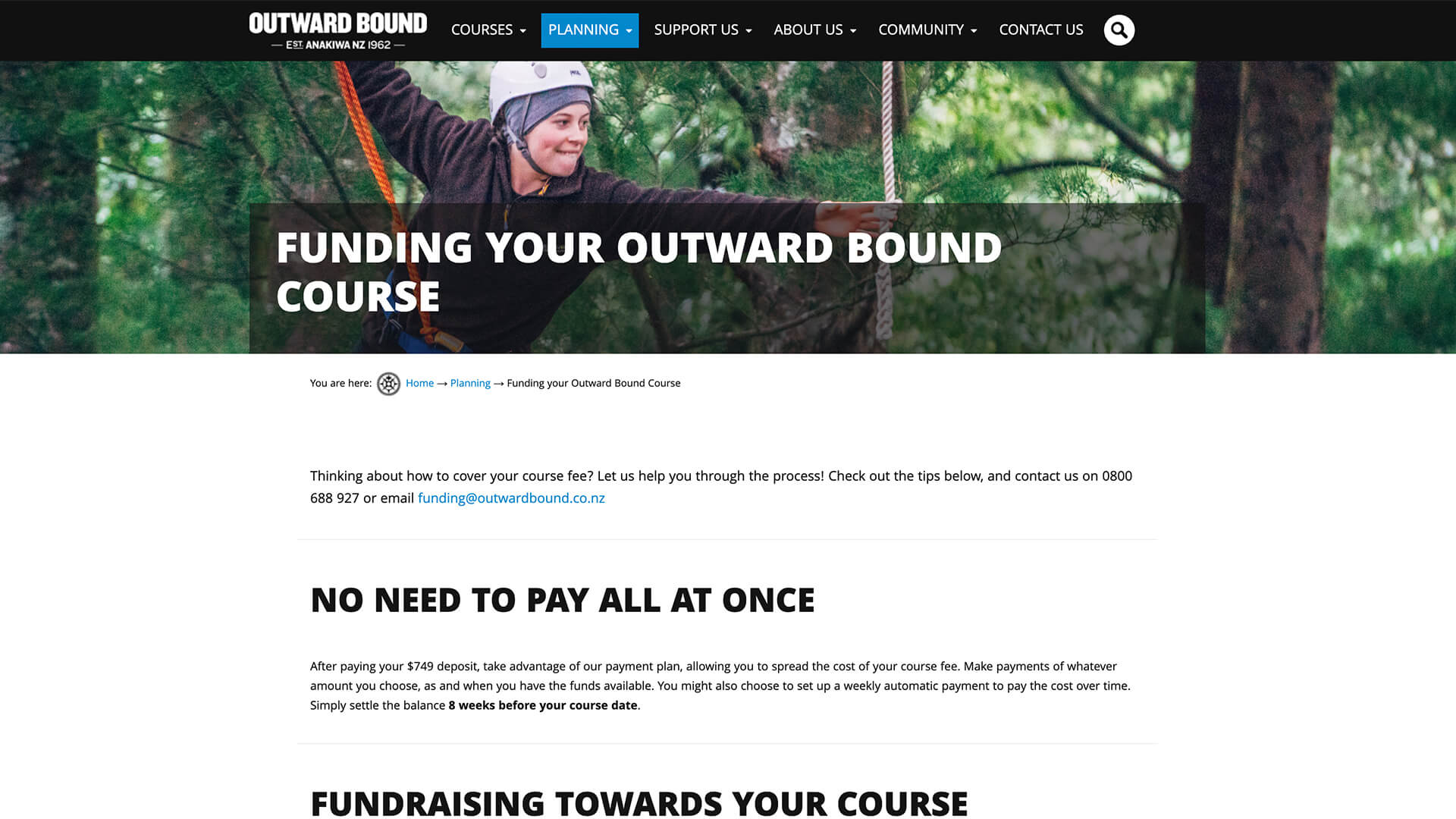 Backwards Compatibility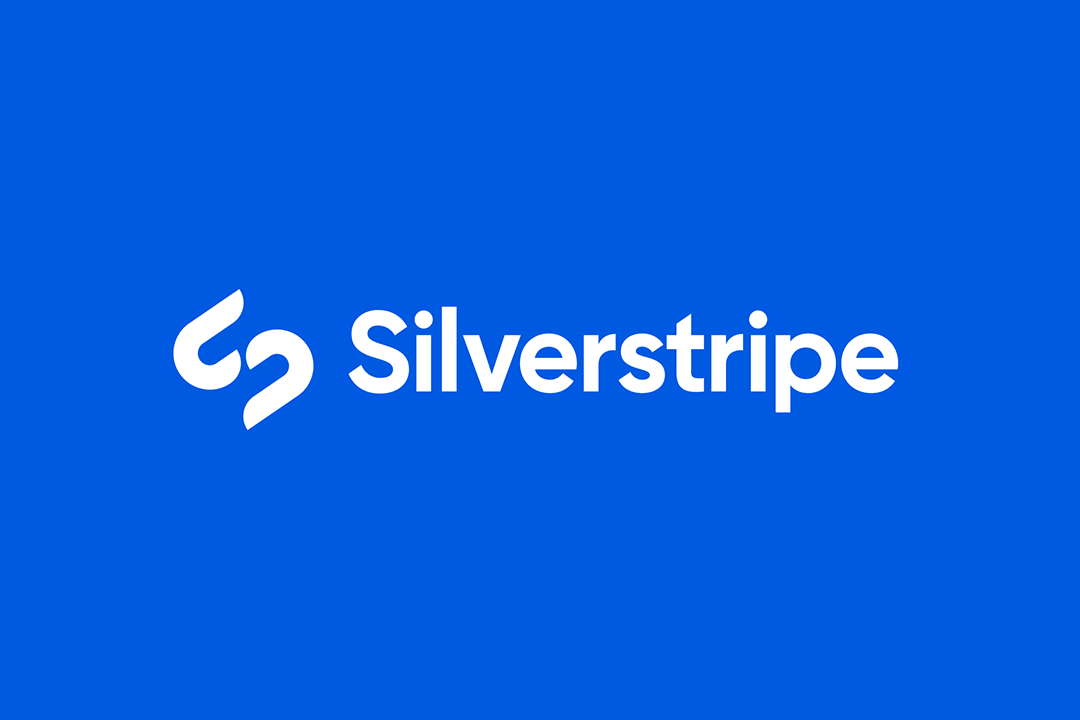 While the website looked almost identical to the end-user, the dramatic upgrade to the Content Management System from WordPress to Silverstripe required a number of solutions to ensure it was seamless. For example, it was important to ensure that the user's expectations of how to use and navigate the website remained consistent. A big part of this was ensuring that any changes to URLs would not impact users - so we implemented a specialised Redirects section in the CMS to allow content editors to easily fix up any missing linked pages.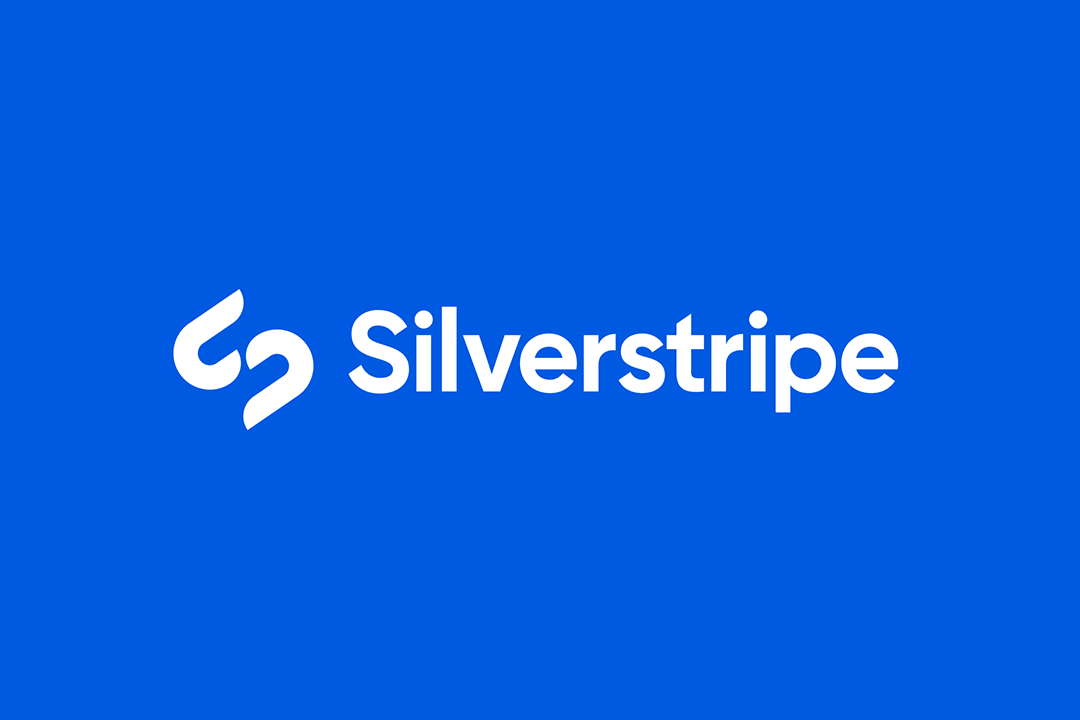 Existing Framework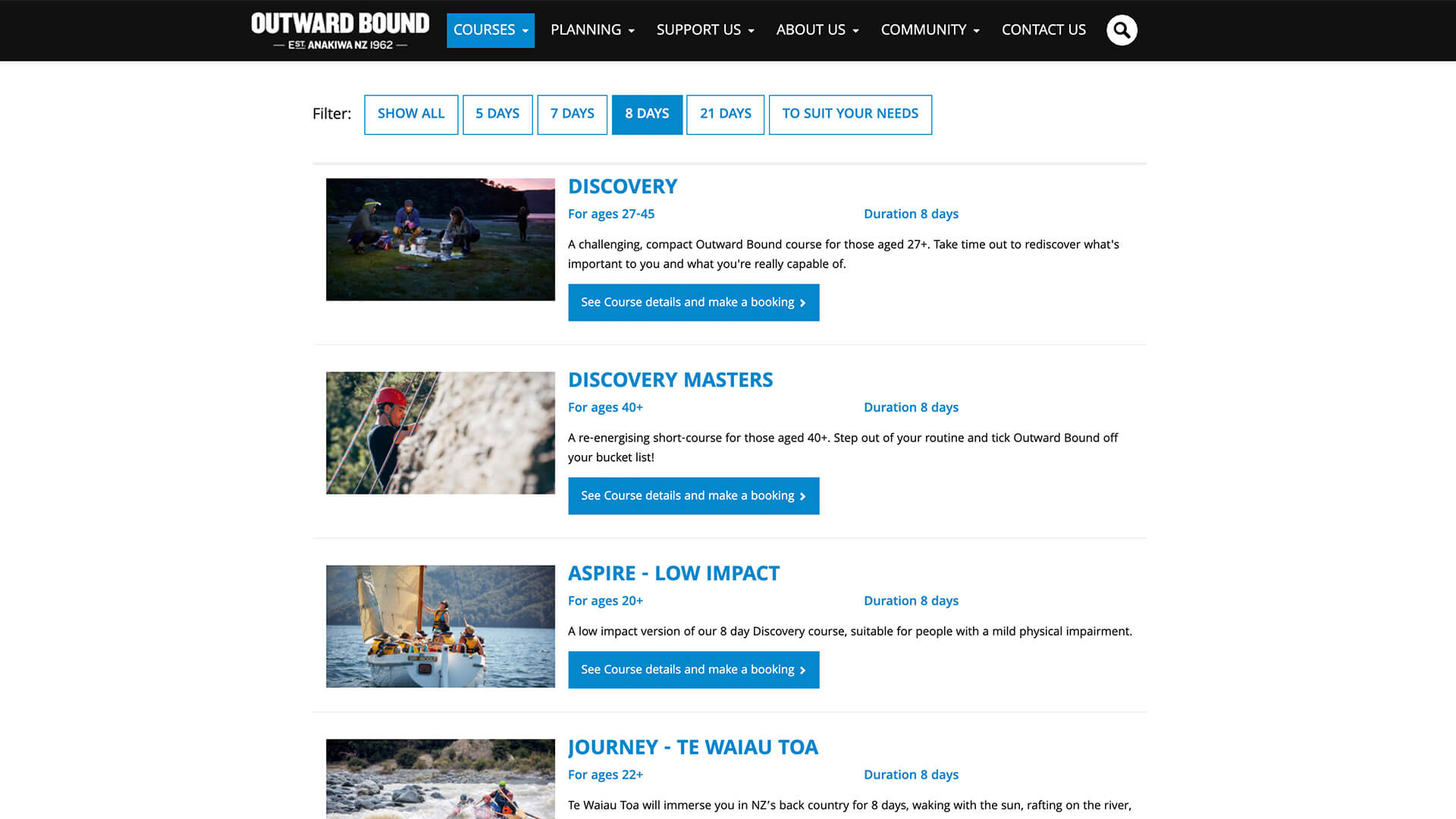 The original Outward Bound website was built using a WordPress content management system (CMS), which wasn't suitable to the scale of their online vision. Also due to numerous upgrades along the years, there were many out-dated or superfluous components sitting in the back-end of the site that needed to be cleaned up. Somar initiated a seamless transition to rebuild the entire site on the superior Silverstripe CMS, and also increase the functionality and add new features to their site. Outward Bound has found Silverstripe to be a much more efficient and user-friendly experience and continue to do work with Somar to improve their website.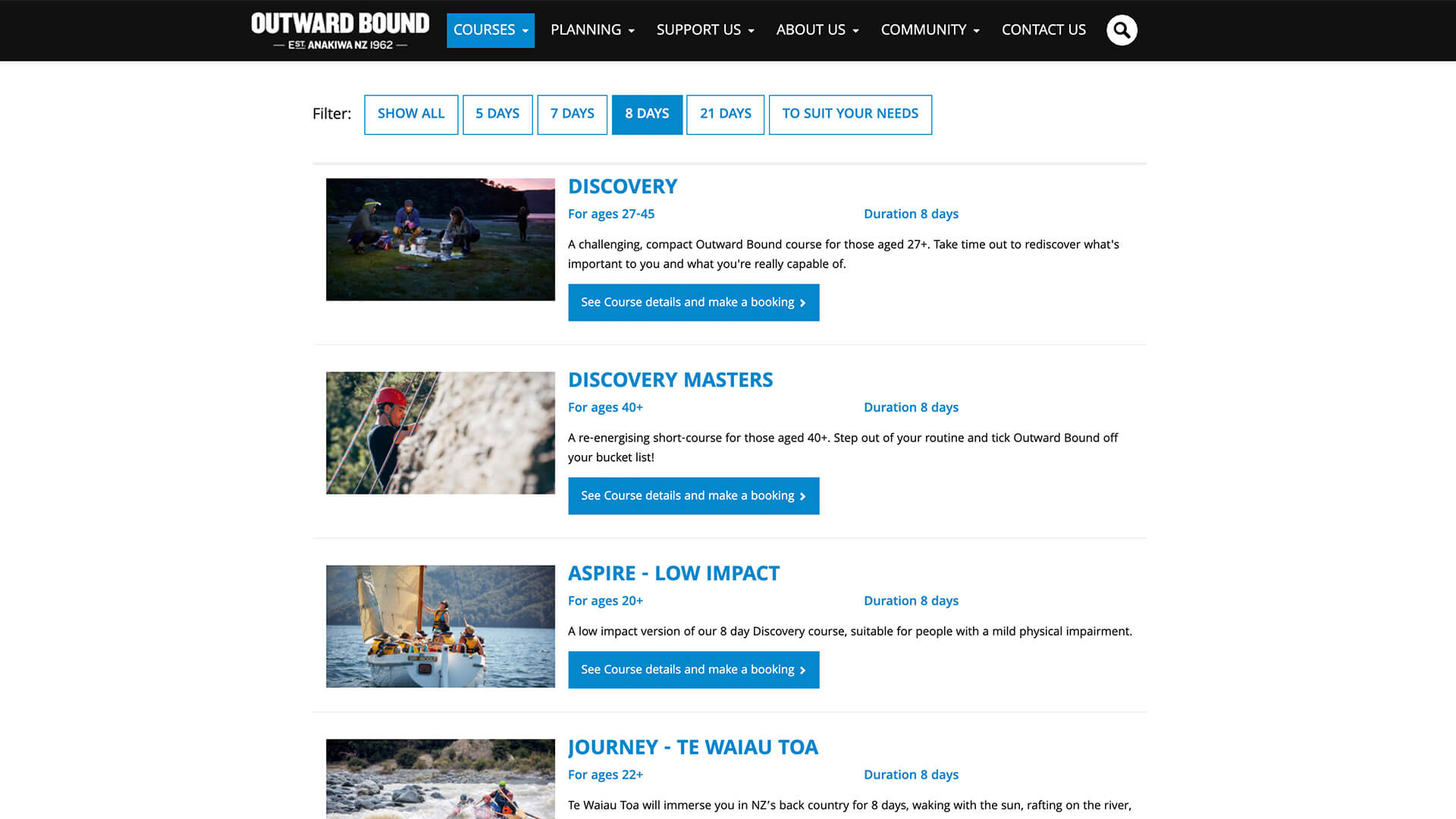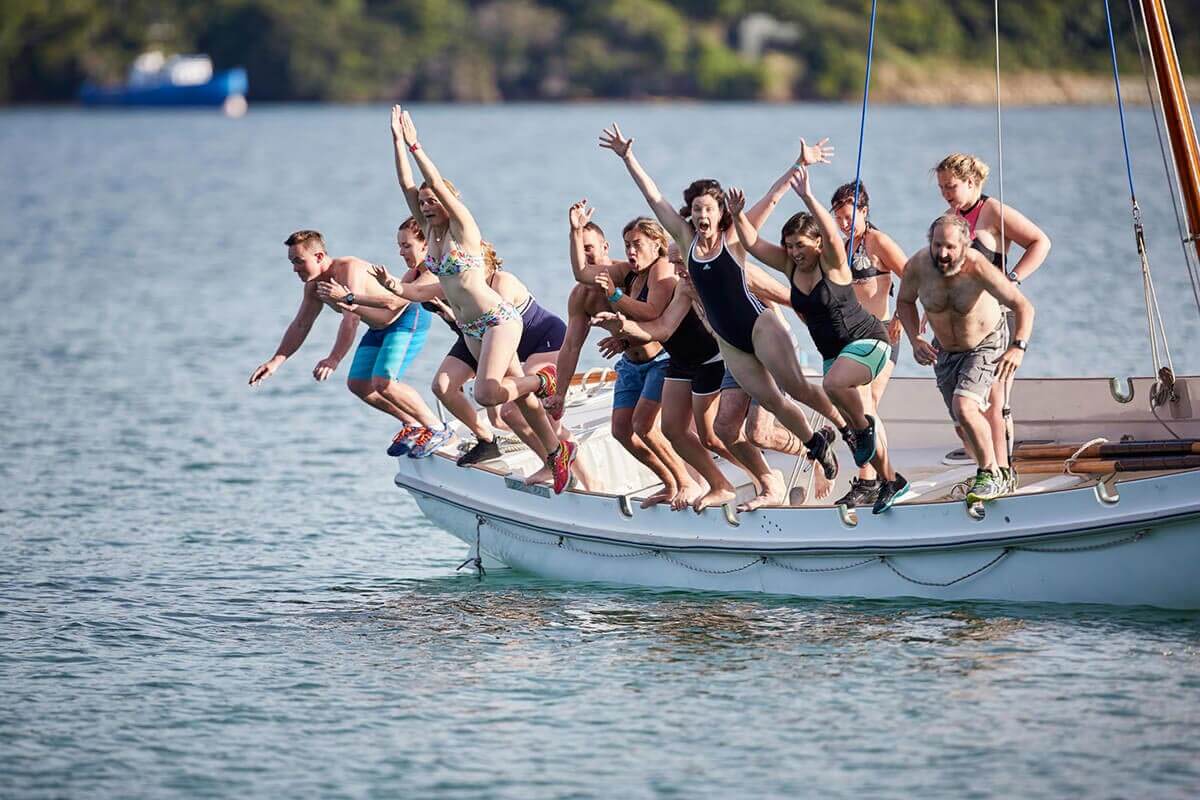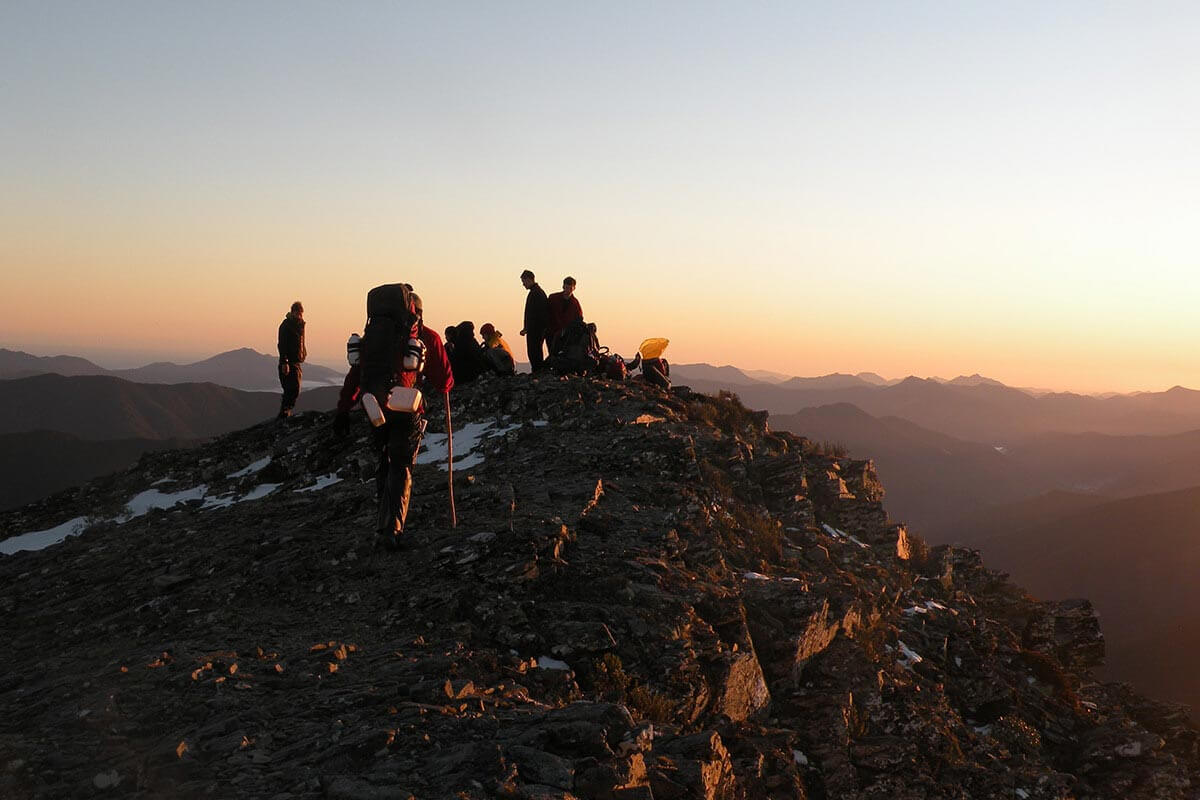 Results
Conversion Centric
Being a non-profit organisation, the Outward Bound NZ website wasn't an e-commerce site - however, the need for conversations and transactions was vital to the success of the website. We did user experience research and workshops with the client to try and streamline and improve their online booking process of courses, as well as registering for their enquiry pack. Combined with Google Analytics, Outward Bound NZ can now see how their site is performing and set their own goals for conversions.
Future Proofed
An action-packed experience like Outward Bound required multiple calls to action click points site-wide to ensure maximum conversions and way-finding for our users. One of the ways we helped was giving the organisation the ability to create and customise their own landing pages, and even online enquiry forms. This allowed Outward Bound to target particular user groups through their own advertising and email direct marketing, without needing to come back to Somar for additional work.
Successful Donations Campaign
Somar Digital helped Outward Bound raise over $350,000 when they were forced to close their doors over the Covid-19 lockdown periods. We understand how vital donations are for some organisations and Somar has extensive experience working with charities and not-for-profits to optimise their donation functionality with their websites.

The Somar team always provides great solutions for us. Our tiny budget is a bit hard to work around but we are always satisfied with the end product.
Nick Johnston, Digital Marketing & Design Co-ordinator