MITO | Website Development | Project
MITO, a leading NZ industry training organisation, required a digital solution to communicate and educate potential learners.
MITO is an industry training organisation that provides qualifications and training programmes in the automotive, transport, logistics, industrial textile fabrication and extractive industries. They provide leadership and upskilling guidance to enhance workplace productivity, innovation and industry sustainability.
They required a highly functional website to deliver a wealth of technical course information, as well as job listings and industry news.
Attention Grabbing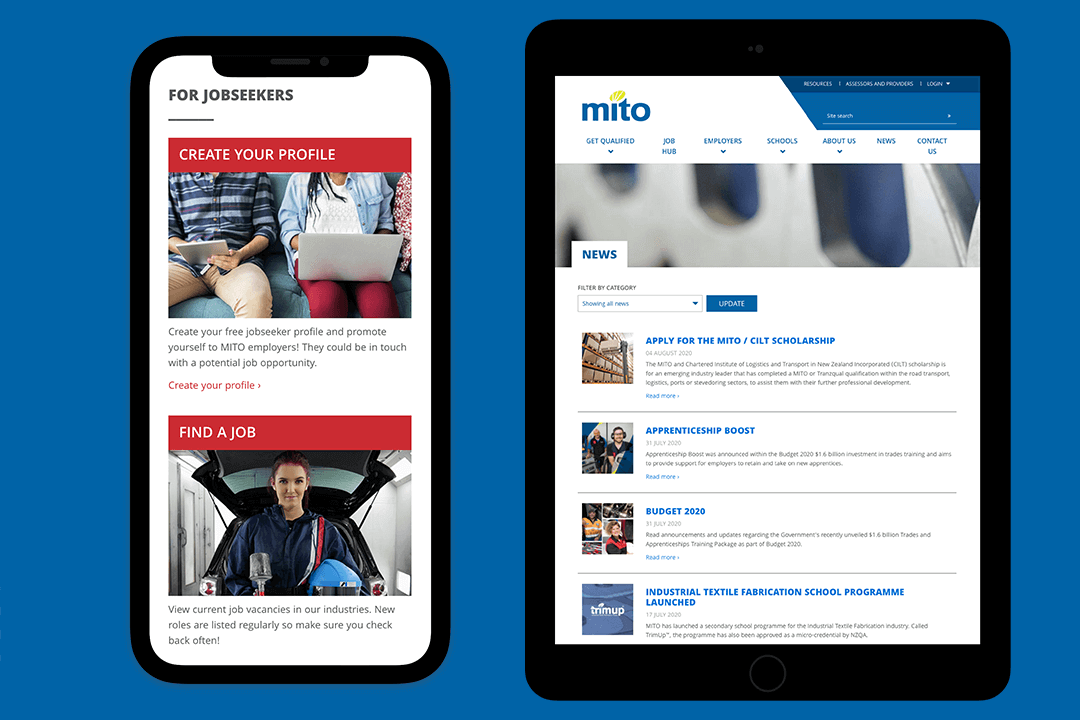 MITO has a broad audience, but in particular, there is a user group of school leavers, and it was essential that the website looked engaging and held the attention of a younger demographic. At that point in their lives, young students are bombarded with tertiary information and often are unsure of what they should do for their long-term careers - so we created a captivating and easy to navigate front-end for MITO. This ensured that users' interests would be held when obtaining information and increase conversions through the website.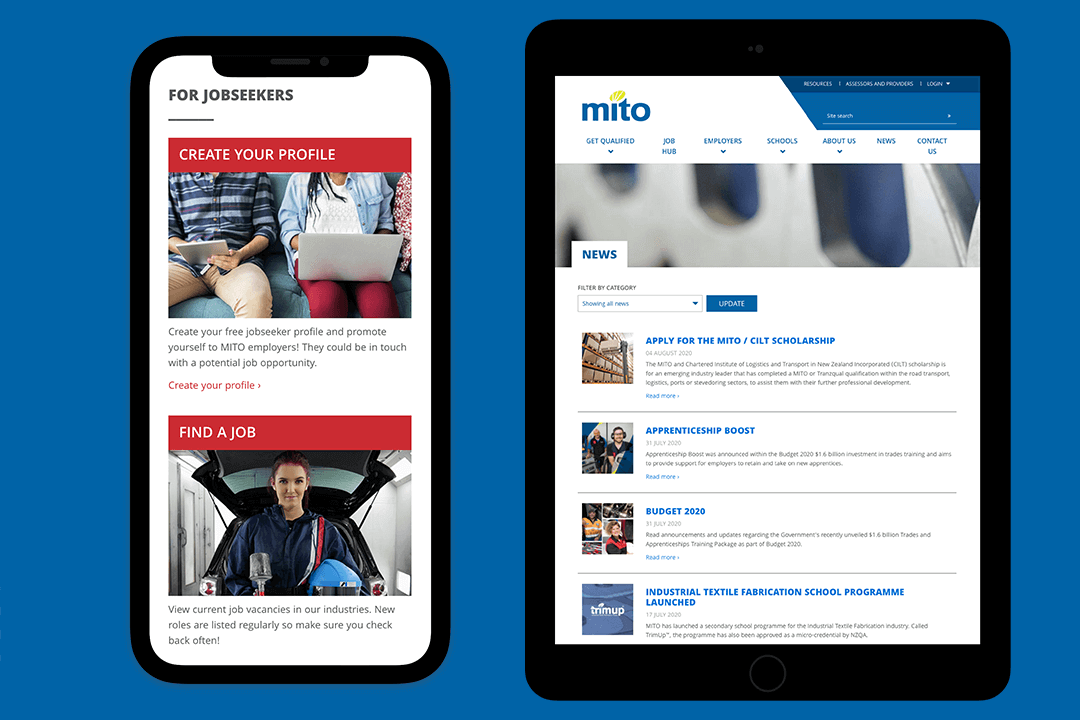 Success Breeds Success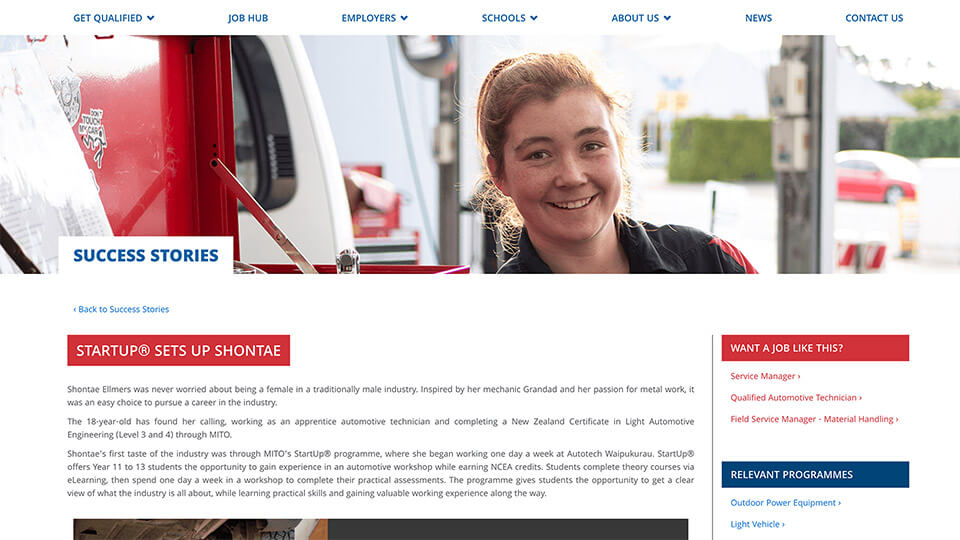 We design solutions based around our client's objectives and their content strategy. In MITO's case, a large emphasis was put on Success Stories - personal accounts of other students who have successfully found industry placements after completing MITO programmes. We created a flexible, and dynamic module in their content management system to allow them to administer these articles, complete with formatting, shortcodes for quick deployment, and even colour coding and tagging to allow users to navigate to their specific industry of interest.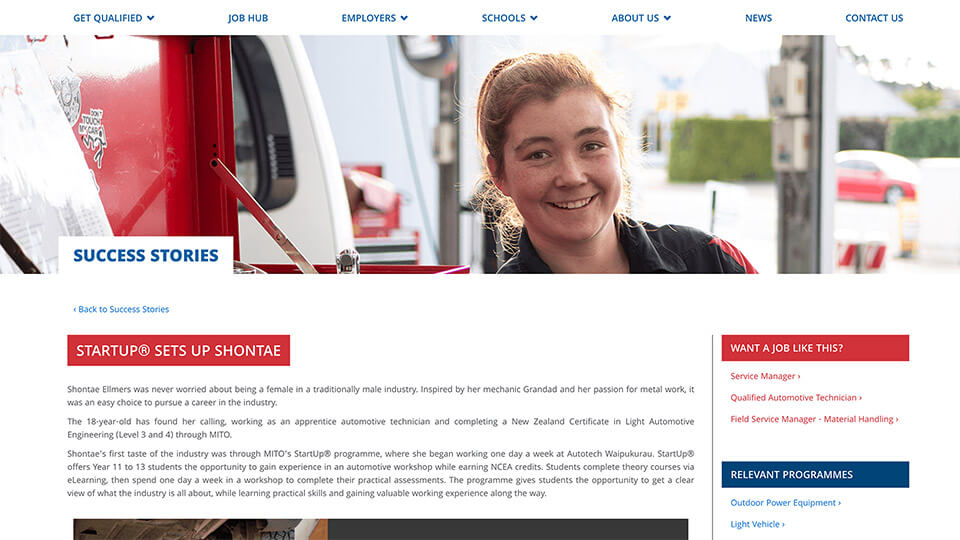 On-Brand, On-Target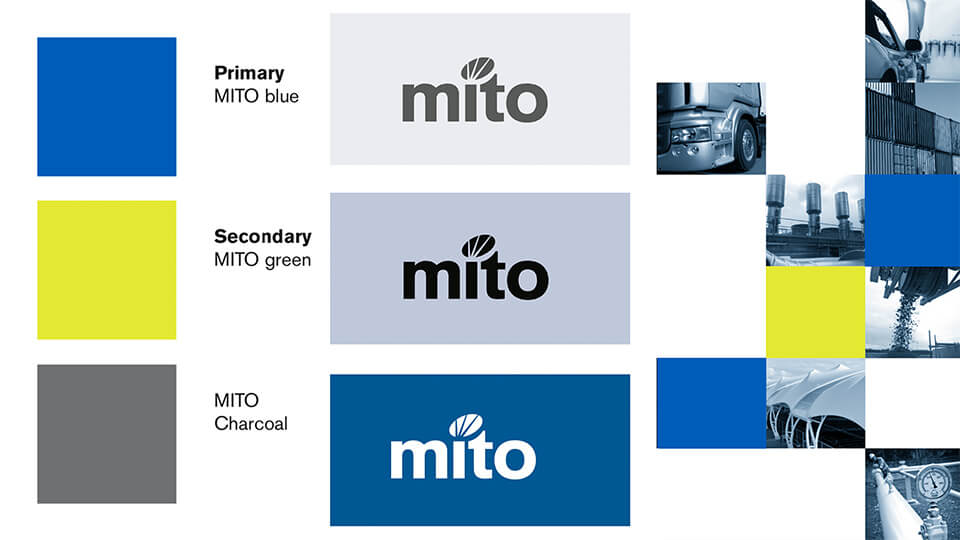 MITO had extensive brand guidelines for their print materials, but over the years they had failed to get their digital brand up to the same level. We ensured that the new MITO website could be held up to the same levels of quality as their wealth of collateral, and worked alongside their internal marketing team for typographical, language and colour consistency to form a complete package. Somar Digital also ensured that their library of high-quality photos could be used to maximum effect on their new website - an area that was lacking on their previous website.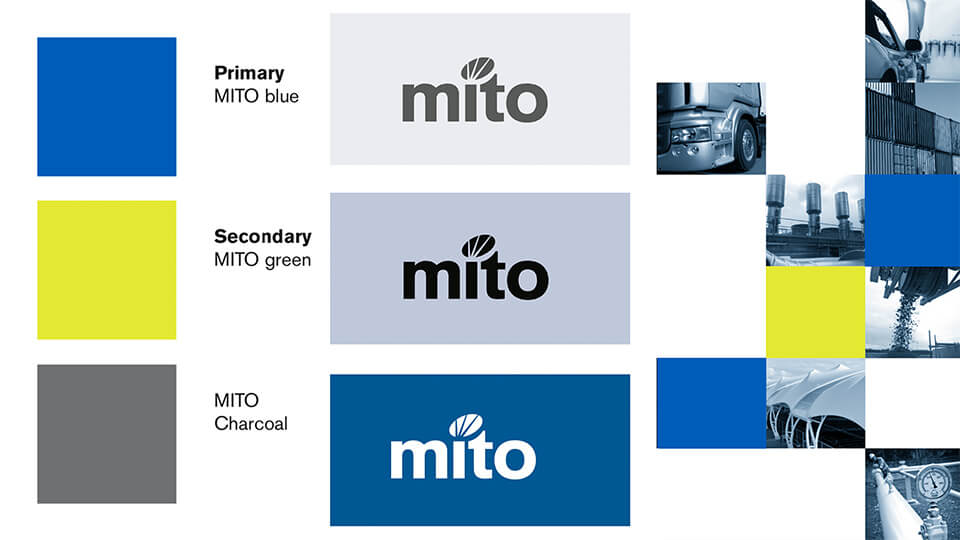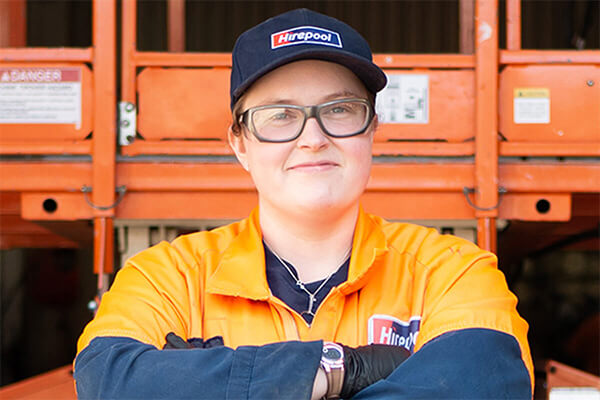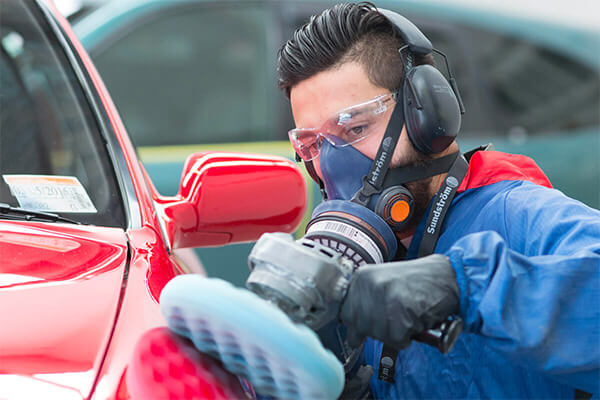 Results
Pre-Launch Content Administration
MITO required a large amount of content to be ported across, updated and in a number of cases, re-written before the launch of their new website. Because of the new templates, that were individually built to help aid the user experience of the site, the administration team needed to be able to access the Silverstripe content management system (CMS) to populate the website. We ensured that MITO were trained up on the CMS very early on in the project to keep the project on track for the go-live date.
Dynamic Page Generation
MITO's inter-connected content meant that we needed to build a complex tagging system across all the different page types (Success Stories, Jobs, Programmes, etc). The end result allowed for dynamically generated page content that was relevant to the user, based on their journey across the website. For example, a Success Story Page tagged with Automotive industry must also pull in Jobs and Programmes which are also related. It was a challenge to map everything out, but MITO appreciated the extra effort and it has made administering the site a lot easier.
User Defined Responsive Layouts
While Somar always designs every website to be responsive, the MITO site proved challenging due to the amount of control that the site editors wanted over their content. This meant that our development team had to create specialised components to fit seamlessly with their content - display well on a range of devices - but ultimately not require content editors to have coding knowledge. The end result was an intuitive and flexible content management system interface.