In Your Hands Website | Service Finder Tool
Delivering two new tools to help eliminate family violence in our communities
Somar Digital worked alongside the Ministry of Social Development and Dentsu Creative to launch the In Your Hands website and Service Finder Tool widget which were released alongside a suite of digital tools as part of Te Aorerekura - Aotearoa's National Strategy to Eliminate Family and Sexual Violence.
Te Aorerekura - National Strategy to Eliminate Family and Sexual Violence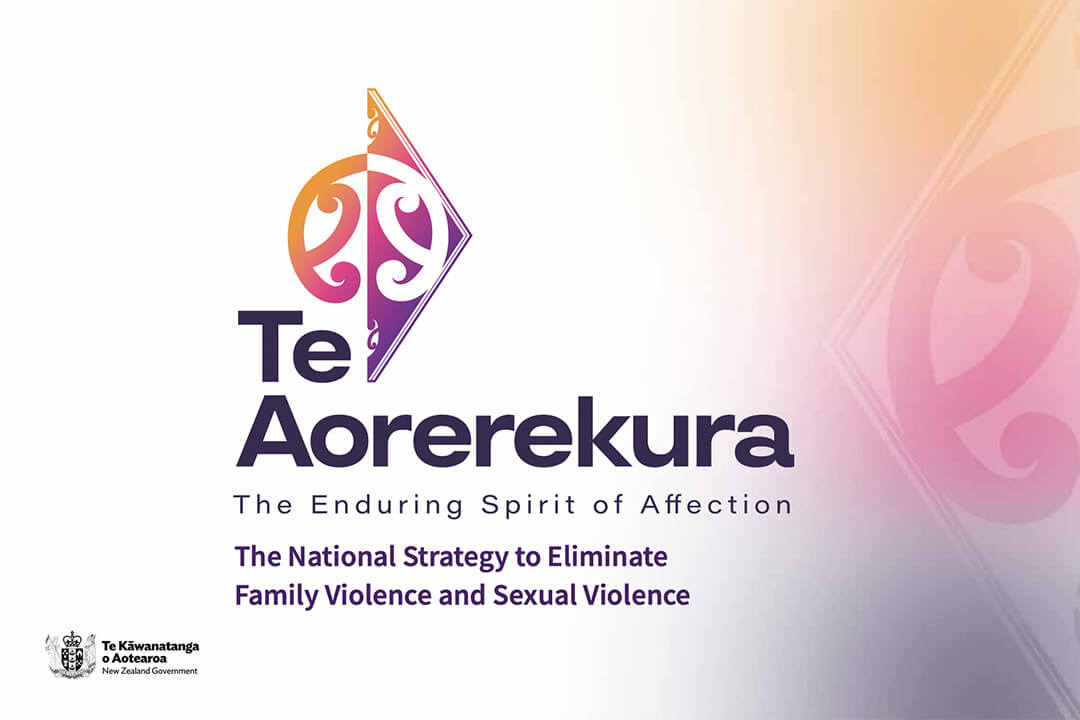 Te Aorerekura is the National Strategy and Action Plan setting out a new collective path for government, tangata whenua, specialist sectors, and communities to eliminate family violence and sexual violence in Aotearoa. The In Your Hands website and Service Finder Tool are part of a suite of digital tools launched that make it easier for people impacted by violence to reach out for support.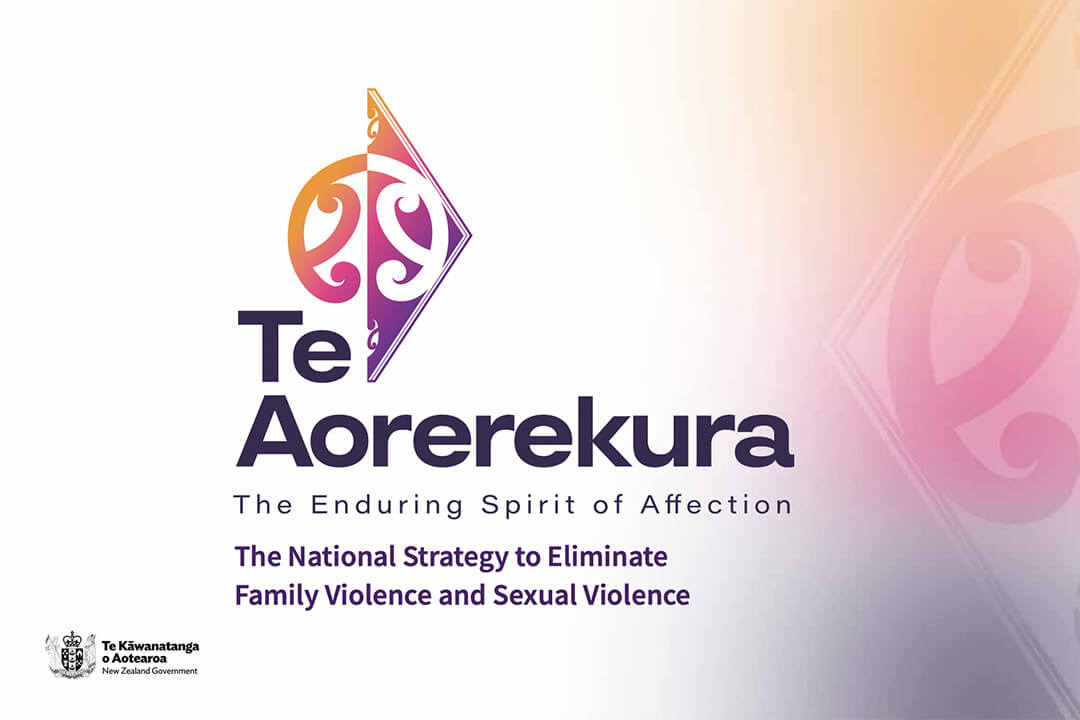 Dentsu Creative x Somar Digital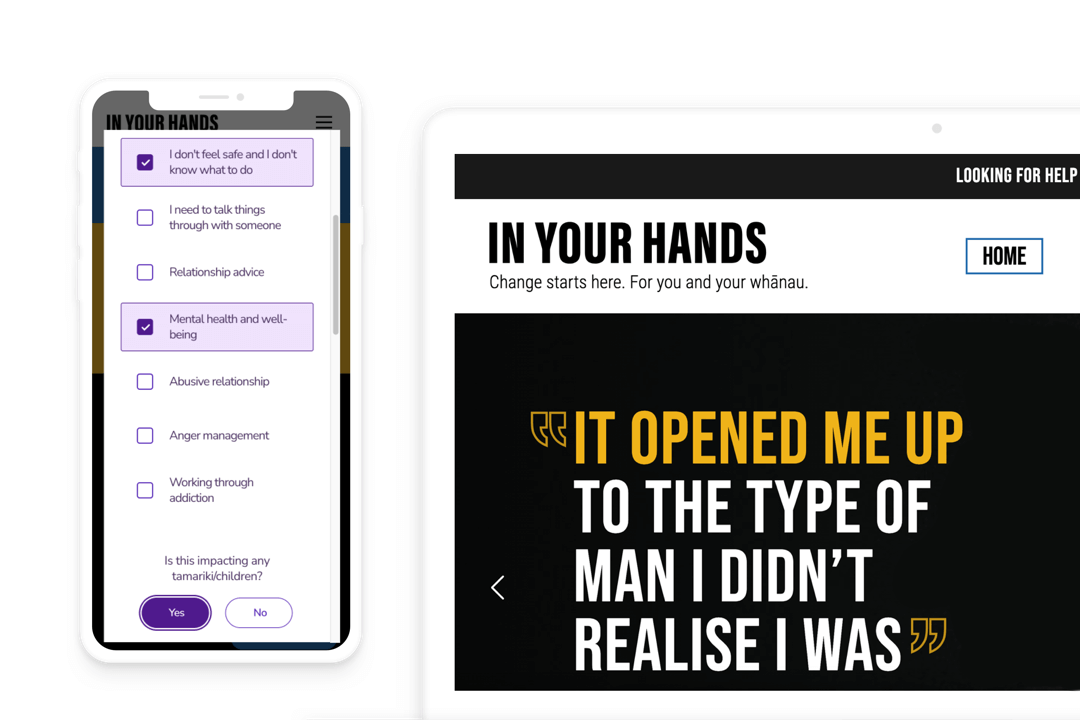 Both of these digital tools were a collaboration between MSD, Dentsu Creative who provided the designs and Somar Digital who provided web development expertise. It was a complex process to successfully deliver multiple projects with teams based in both Wellington and Auckland but we managed to work cohesively with Dentsu Creative to bring their designs to life and to make sure the tools followed accessibility standards.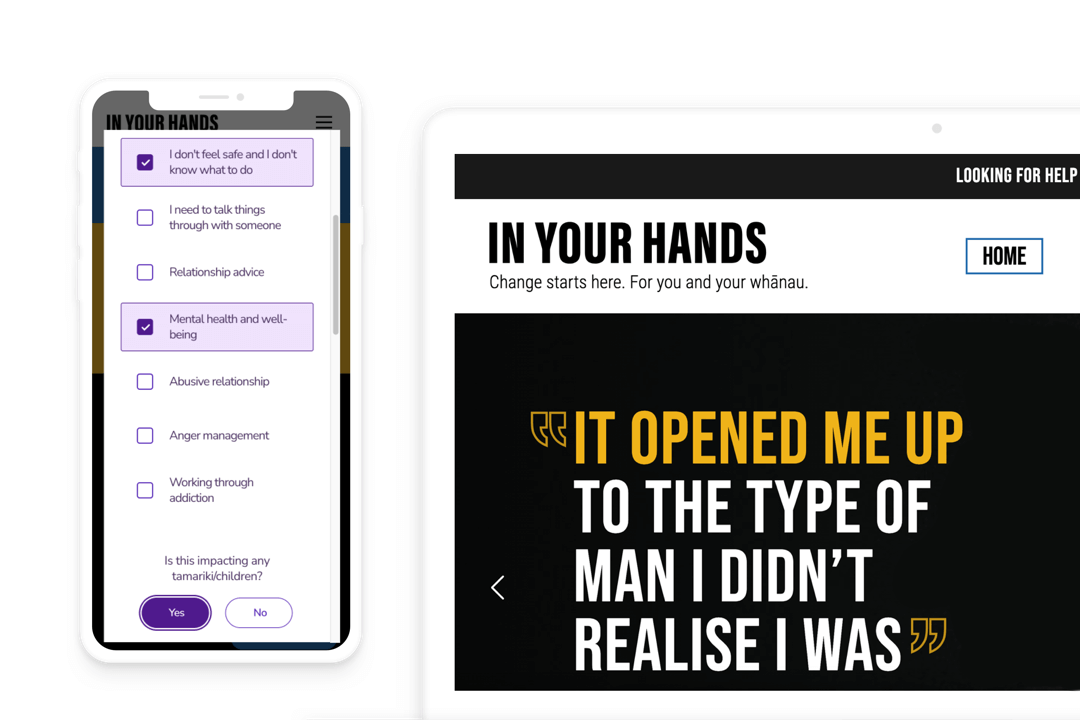 Focus on Perpetrators of Violence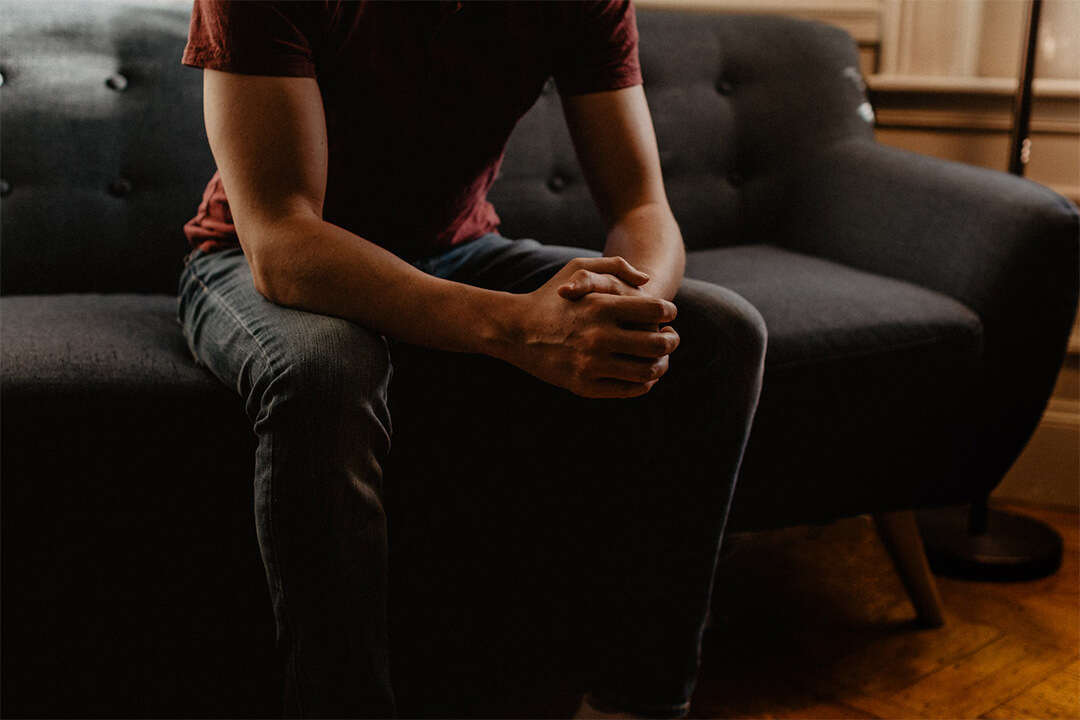 In Your Hands uses real stories from people who have been violent in the past and made changes to their behaviour to inspire others to do the same. The website is based on three steps which include:
Thinking about change
Taking steps for change and;
Staying on track
The site includes a quiz for users to find out where they are on the journey as well as resources they can use to make meaningful changes.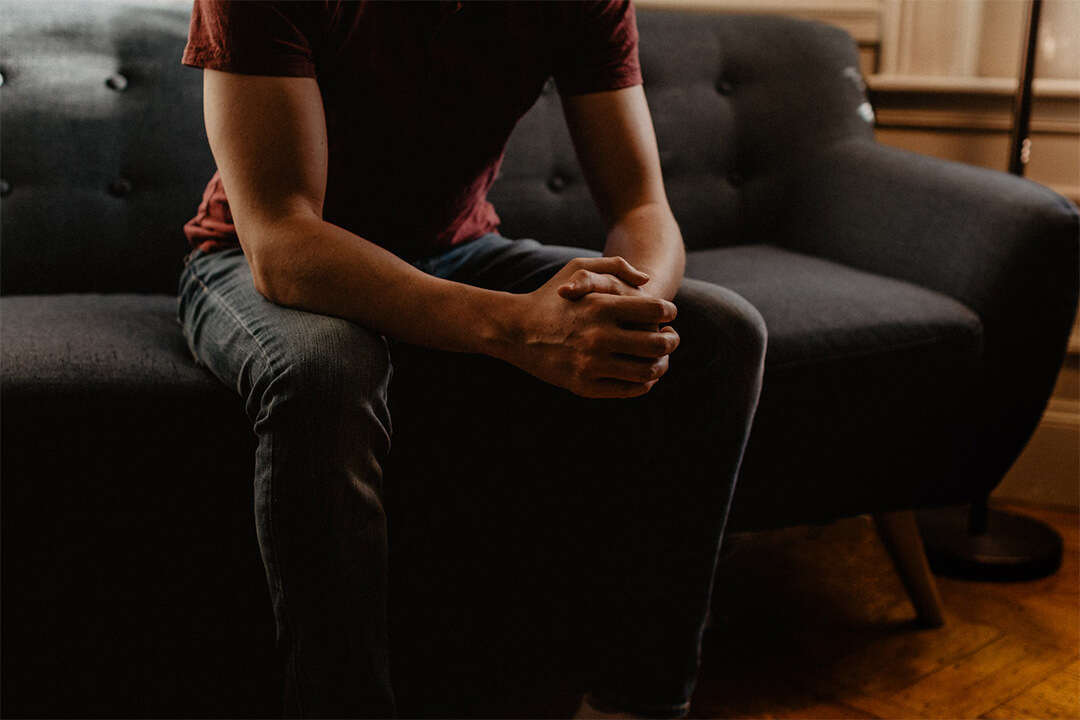 Community-Based Approach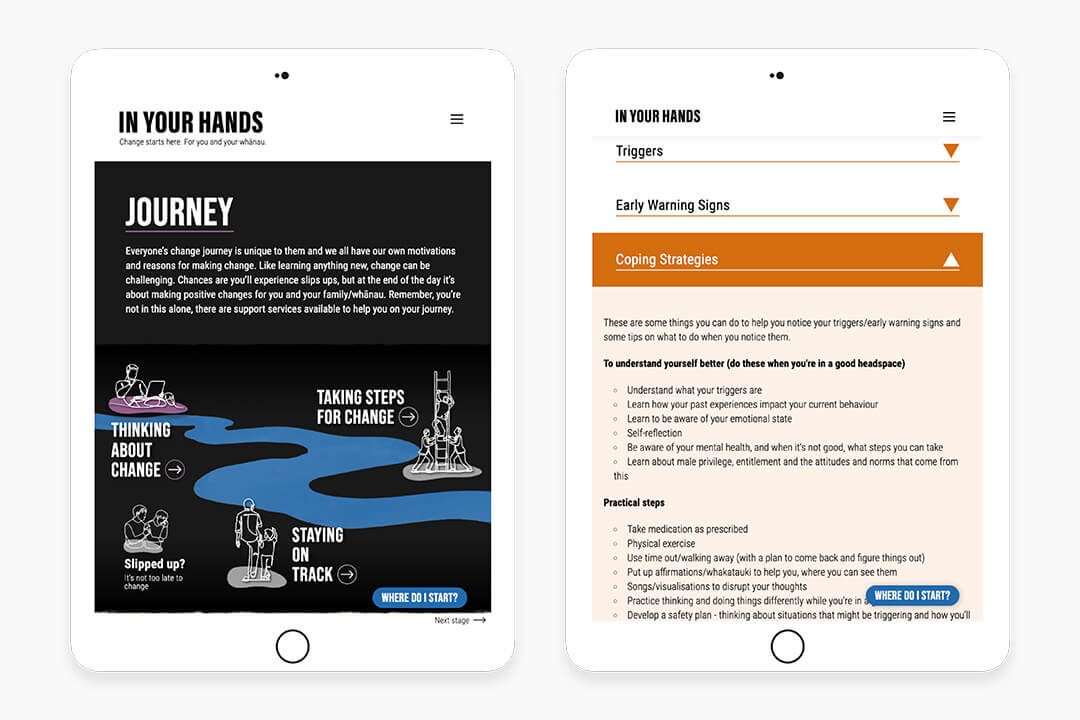 In Your Hands was designed with the user front of mind and in order for the site to be effective, it needed to speak to the kinds of people that will be using it. In Your Hands has been created alongside family violence experts, frontline workers, and people with lived experience to help people who use violence to understand their experience and how to make meaningful and lasting changes. The site also provides help for anyone looking to support someone wanting to make a change to their behaviour.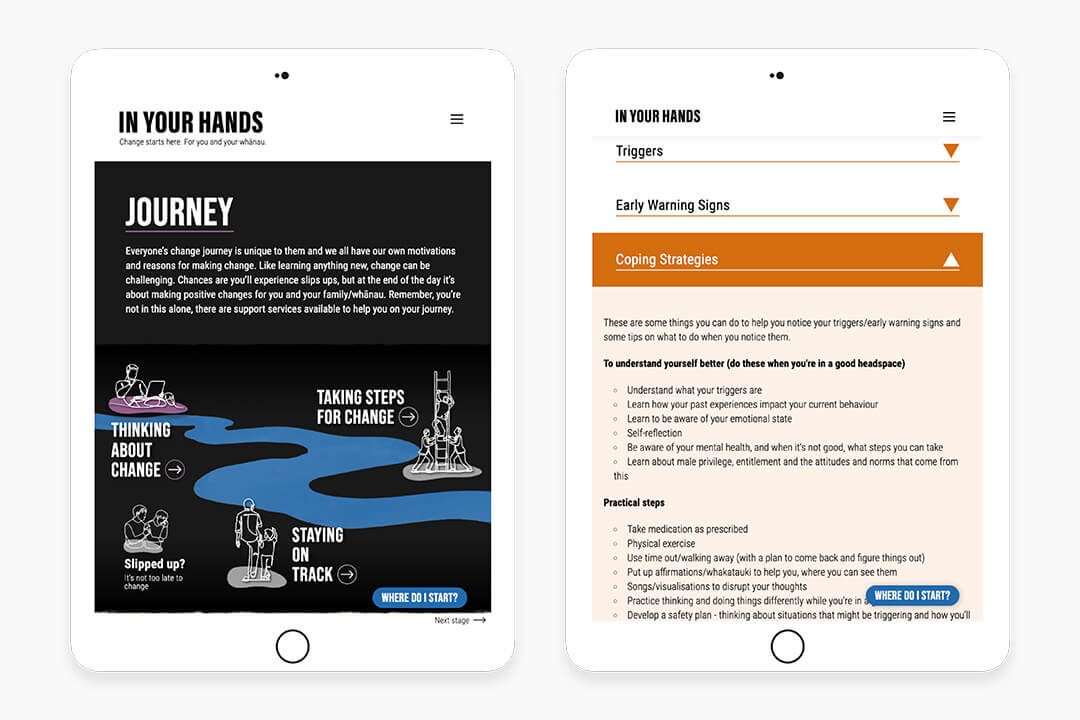 Difficulty of Finding Services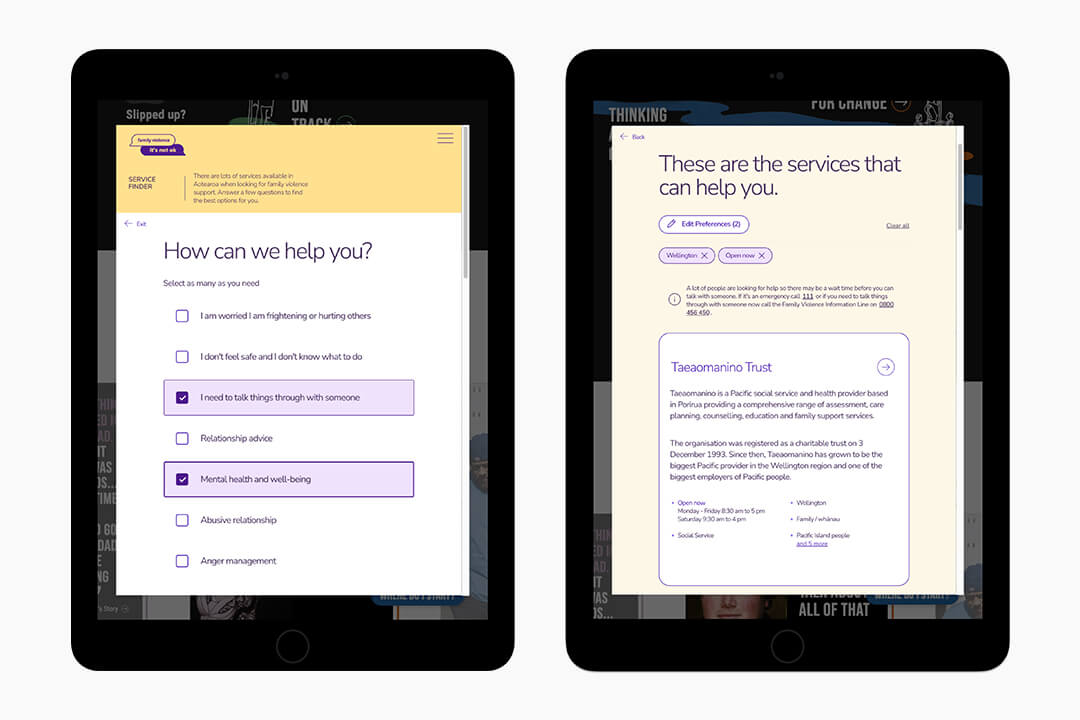 The Service Finder Tool addresses a serious need: previously anyone searching for these types of services found the process inefficient and overwhelming as there was no central place online to find such services. The Service Finder Tool solves this problem and makes it a whole lot easier for users to find the services that are most relevant to their needs.
The Service Finder Tool is currently found on the In Your Hands website but has been designed so that the widget can be incorporated into other relevant websites.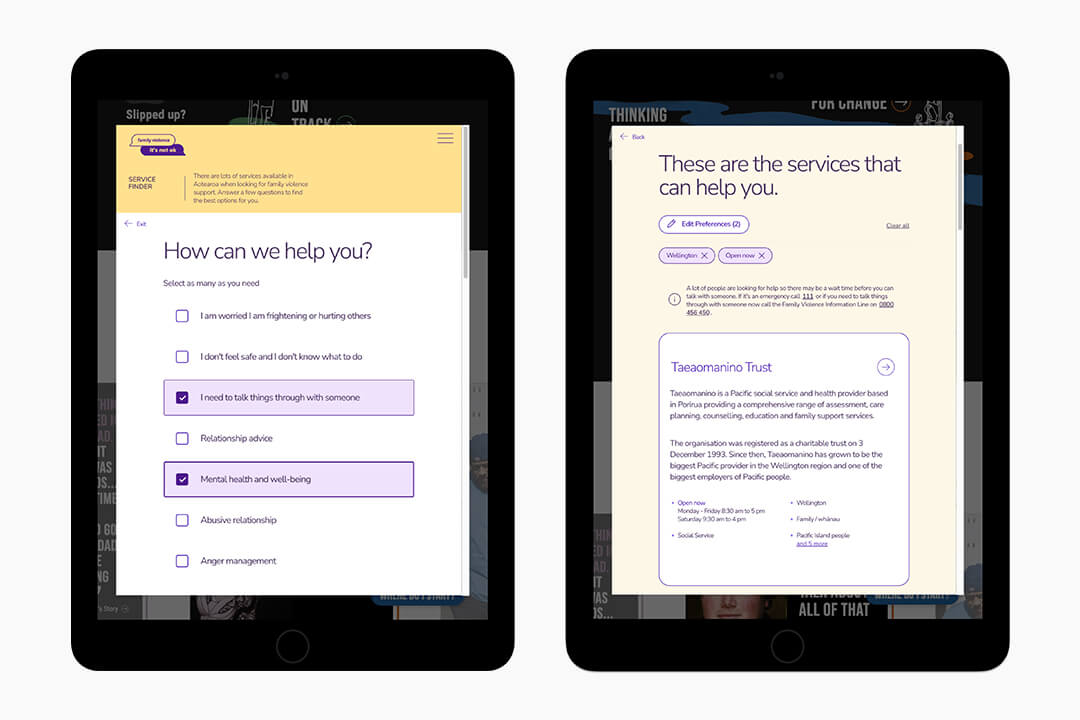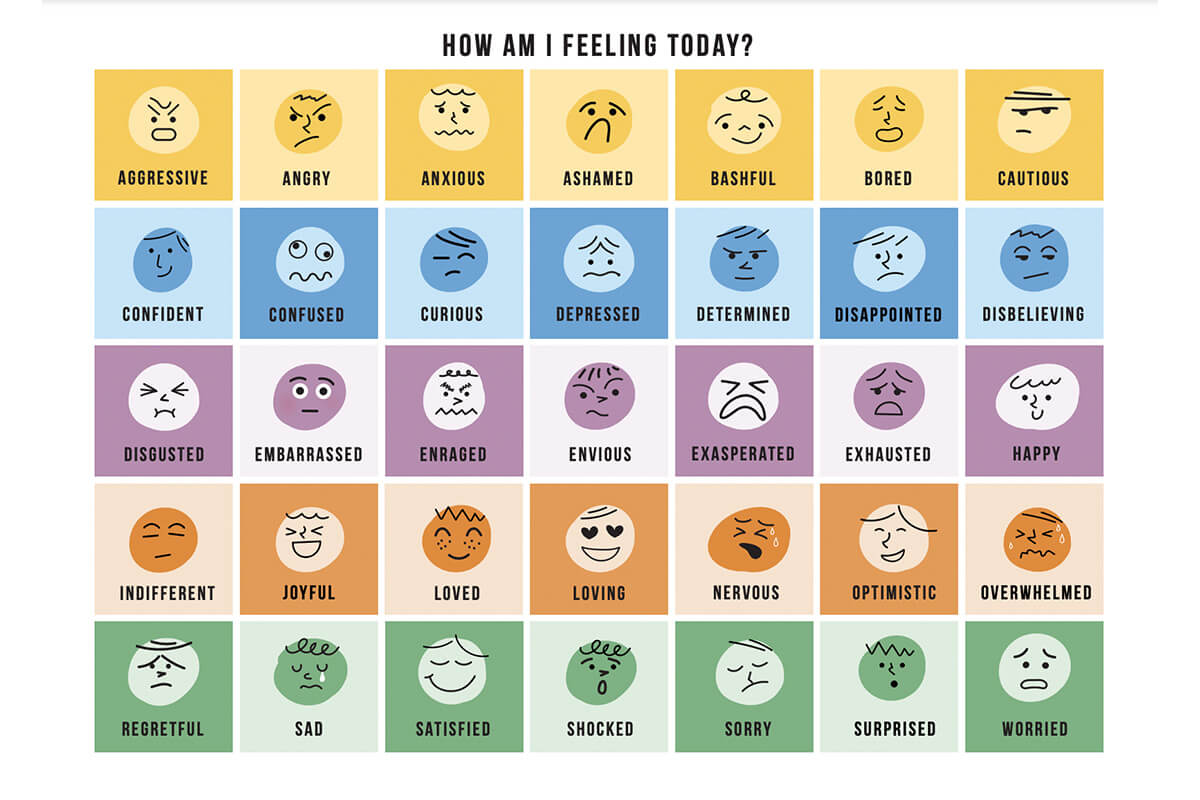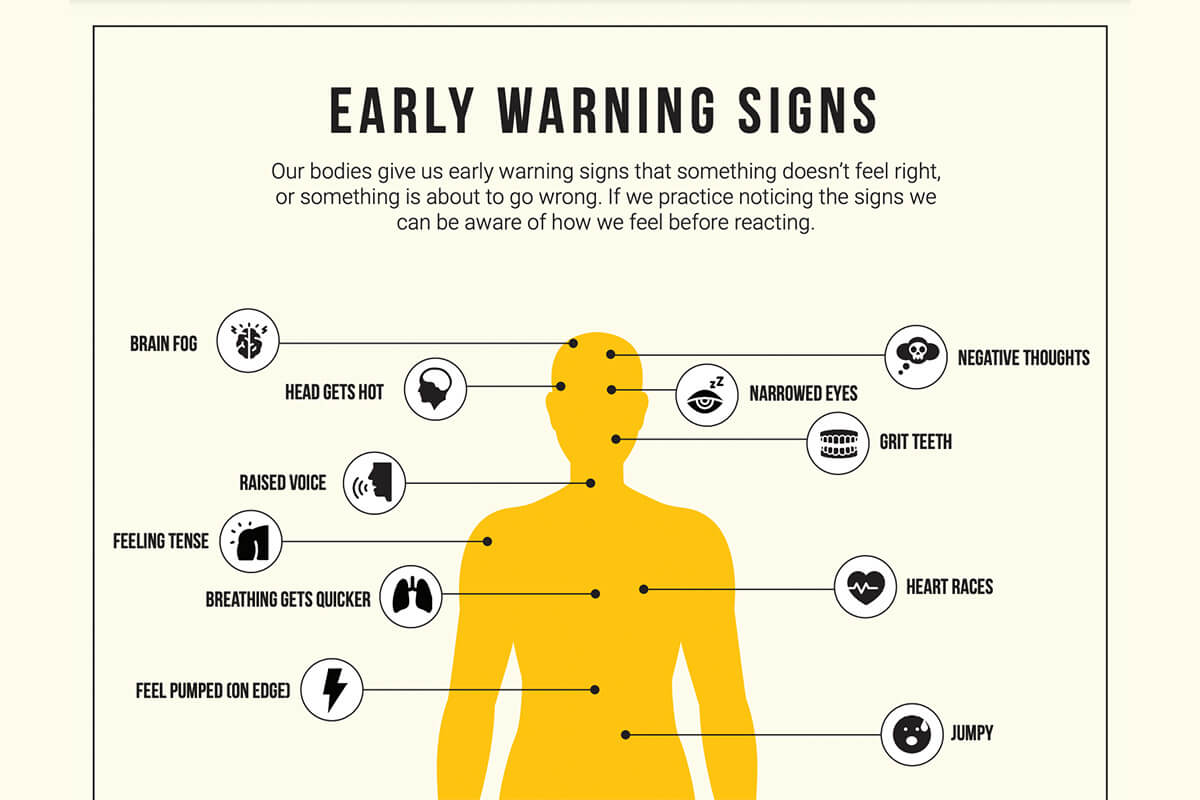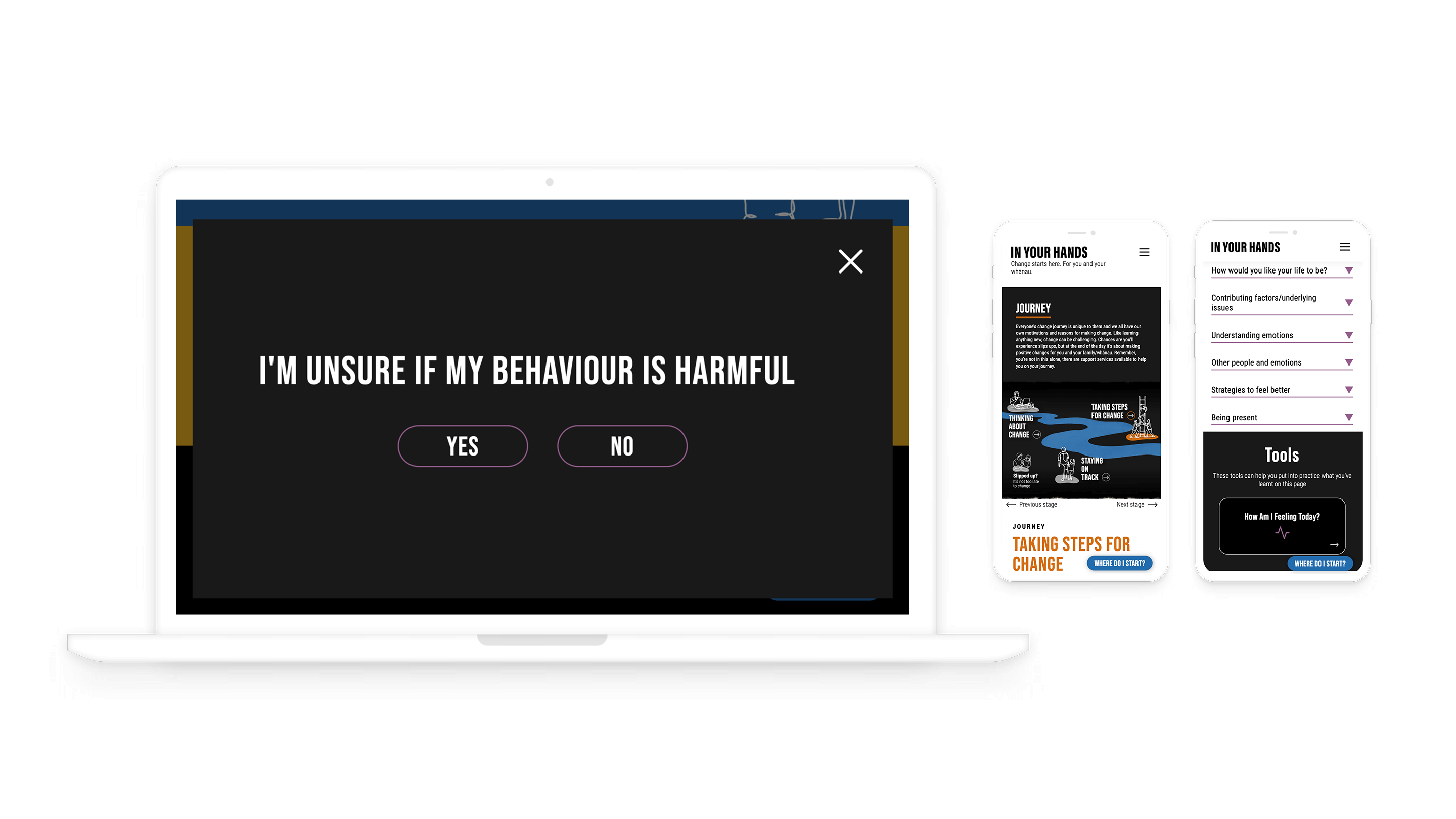 Outcomes
Modern and Accessible
Both In Your Hands and the Service Finder Tool have been designed and built to modern web design and accessibility standards. Our developers and testers at Somar Digital have a lot of expertise in building digital products that meet accessibility requirements. Making these tools widely accessible to people is an important factor in helping to reduce family violence.
Simple & Easy to Use
The Service Finder Tool takes the hassle out of finding the relevant services for the people who need them most. Users have the ability to filter services via location and opening hours as well as more specific requests like LBGTQIA+ friendly and NZ sign language interpreter availability.
Iterative Projects
This is the first phase of the project, with several more weeks of development still to come which include adding a live chat to the In Your Hands site. The Somar Digital team is committed to improving these tools and responding to feedback from users.
Helping Our Communities
Both projects are part of a focused approach by Somar Digital to choose to work on projects that not only make a tangible difference to the community but also connect communities that are in need. In Your Hands and the Service Finder Tool are going to make finding help a lot easier for people in need.