Department of Internal Affairs | Marketplace | Project
Helping the Department of Internal Affairs create a streamlined online process for the delivery of services to all of Government.
Department of Internal Affairs (DIA)(external link) required an online marketplace platform that lets New Zealand and internal businesses offer their products and services directly to New Zealand All of Government (AoG) organisation.
The Marketplace streamlines the procurement process for government agencies by providing pre-authorised products and services by suppliers and vendors. This reduces the cost of procurement and simplifies the purchasing process for New Zealand government.
Streamlined & Easy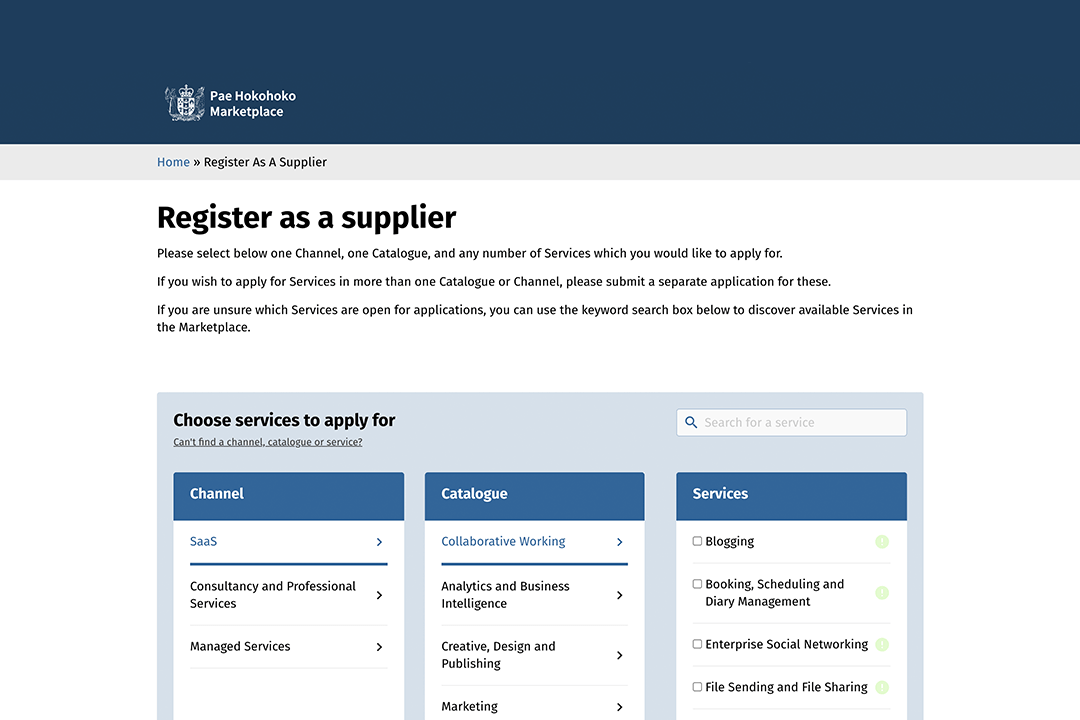 The sign-up process required the user to enter in a large amount of information, so Somar designed an intuitive interface with clear user pathways and fully accessible forms to ensure maximum usability. Broken down into easy to complete steps, we helped guide the user through the marketplace tool with trust and confidence.
Often the administrator may need to gather quite technical data externally, so we created a system where the user can pause and then resume at a later time. This securely generated link is emailed to the person doing the form. Using this link takes them straight back to their stage in the form, reliably and securely.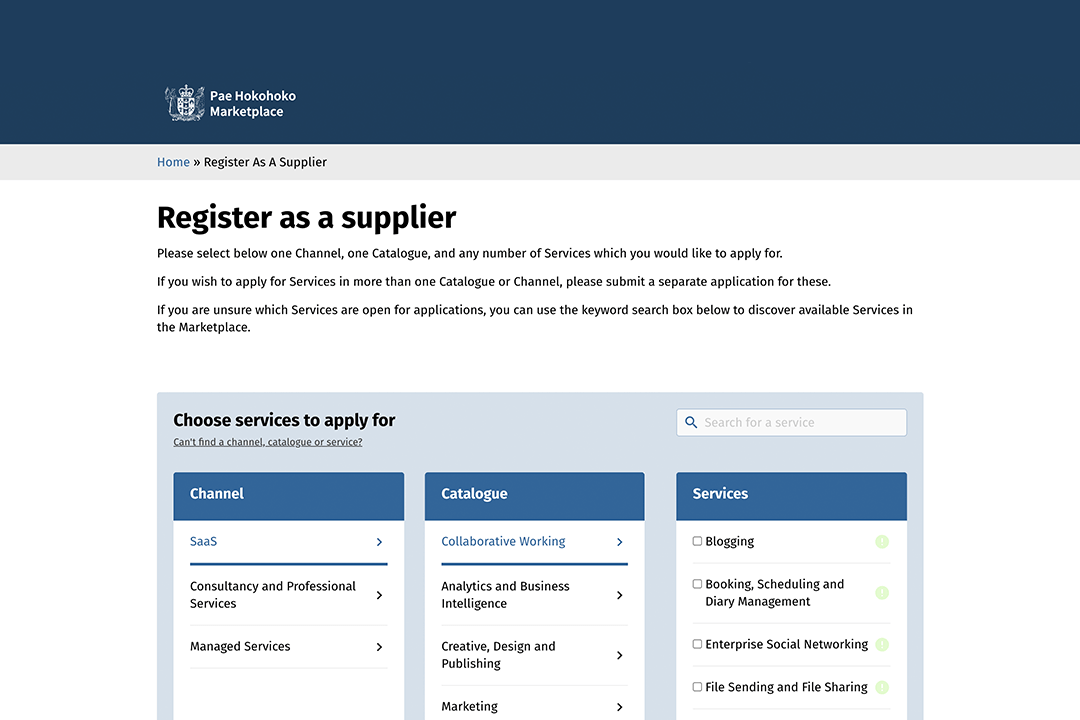 Flexible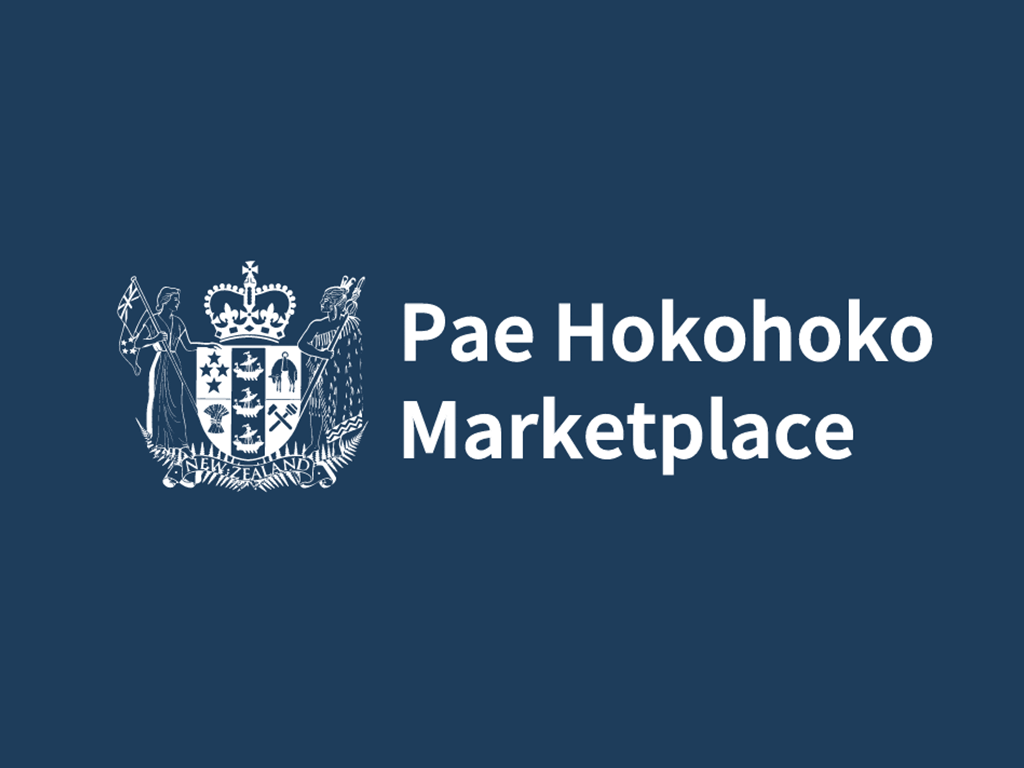 A joint effort between the Department of Internal Affairs and Ministry of Business, Innovation & Employment, Marketplace.govt.nz is the preferred platform for delivering common capabilities. As such, it has to be able to capture a wide range of details from suppliers that greatly vary depending on the catalogue, channel and services being applied for.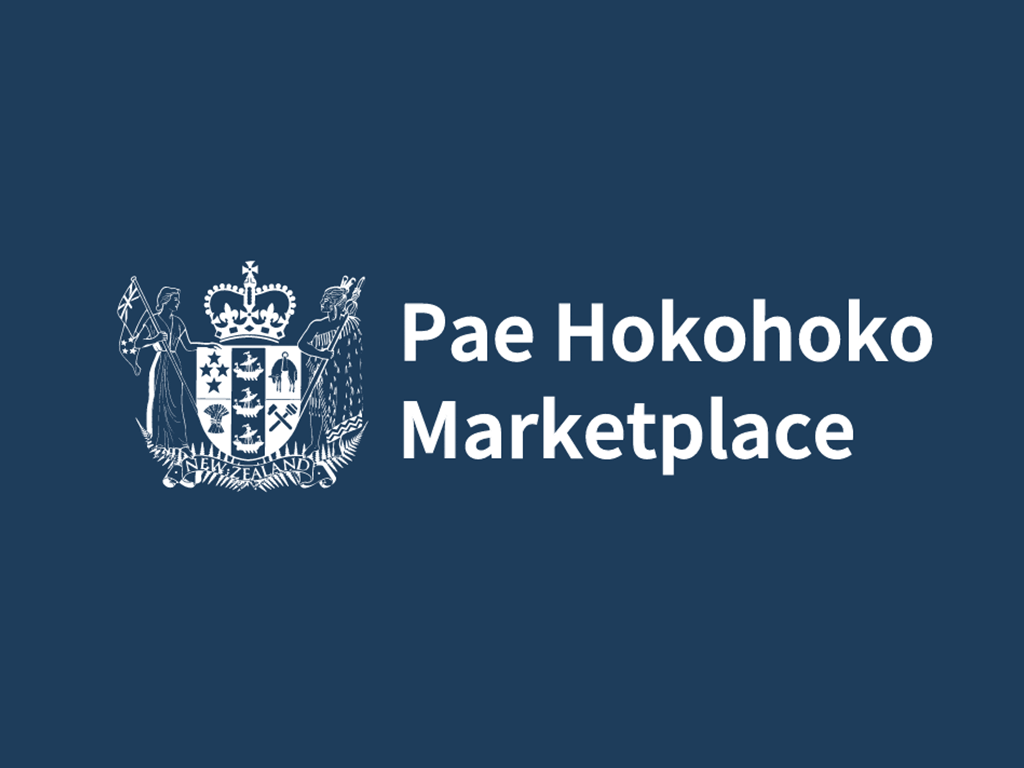 Customisable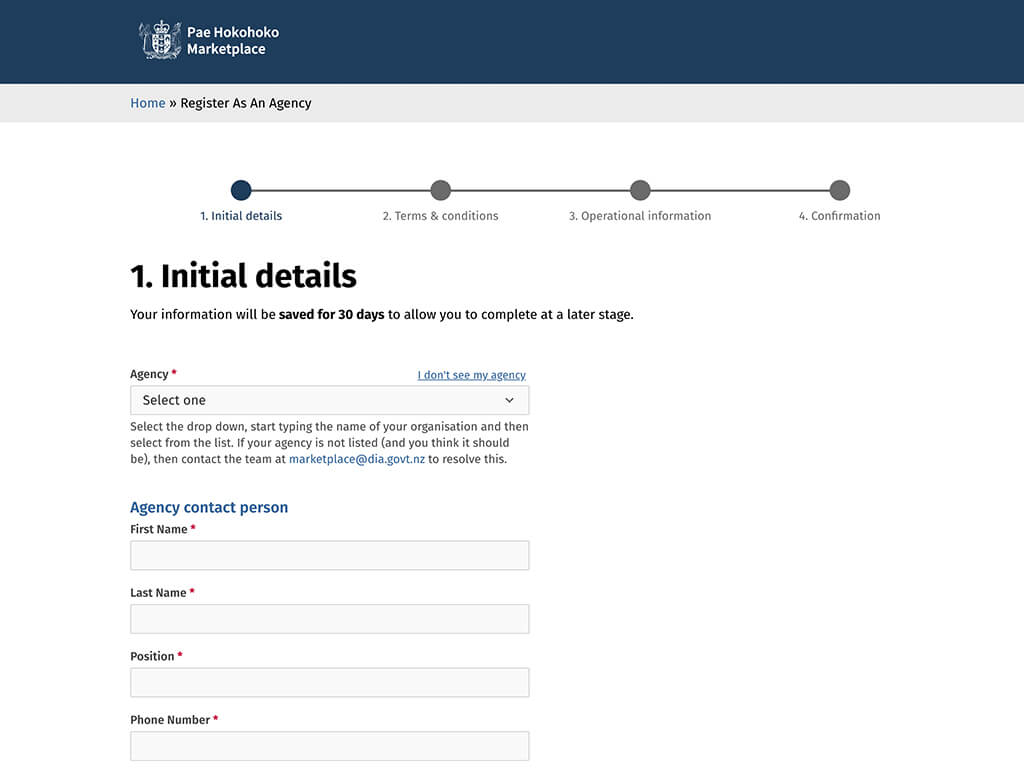 At the heart of the project is a completely customisable onboarding process for suppliers and agencies. Built using Silverstripe CMS, the system allows administrators to manage catalogues and services available within the Marketplace system. All of the fields, conditional logic, field validations, and branching logic is managed entirely by the administrator. Groups of questions can be shared between catalogues, channels, or services, greatly reducing the administrative overhead.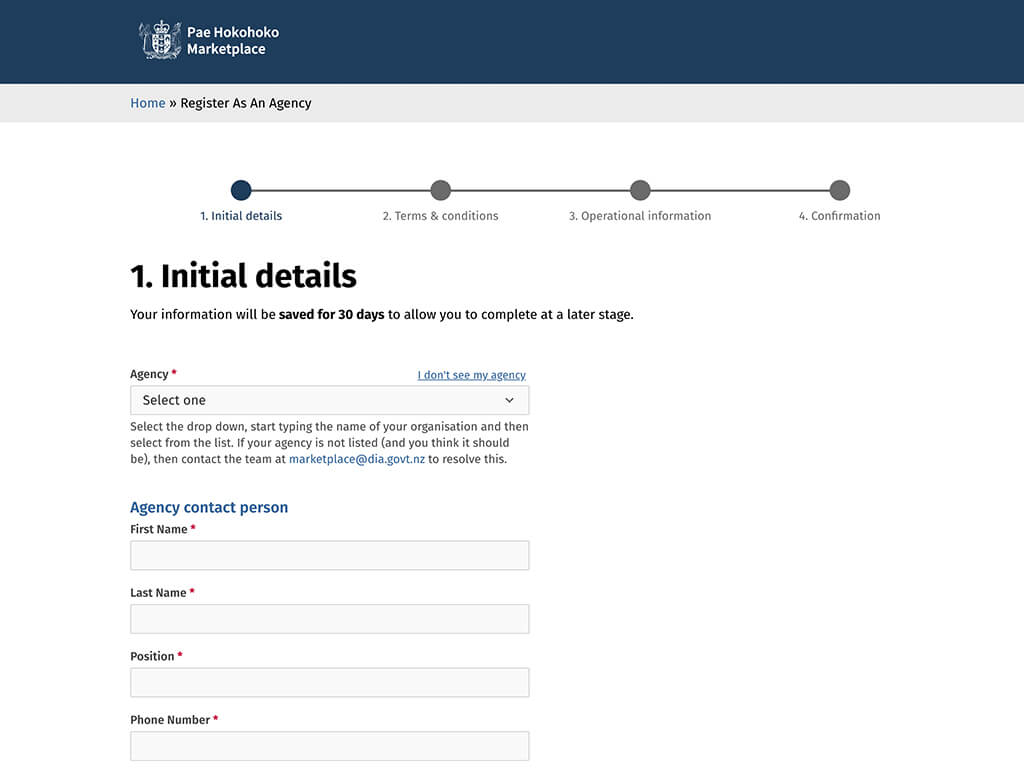 Up To Standard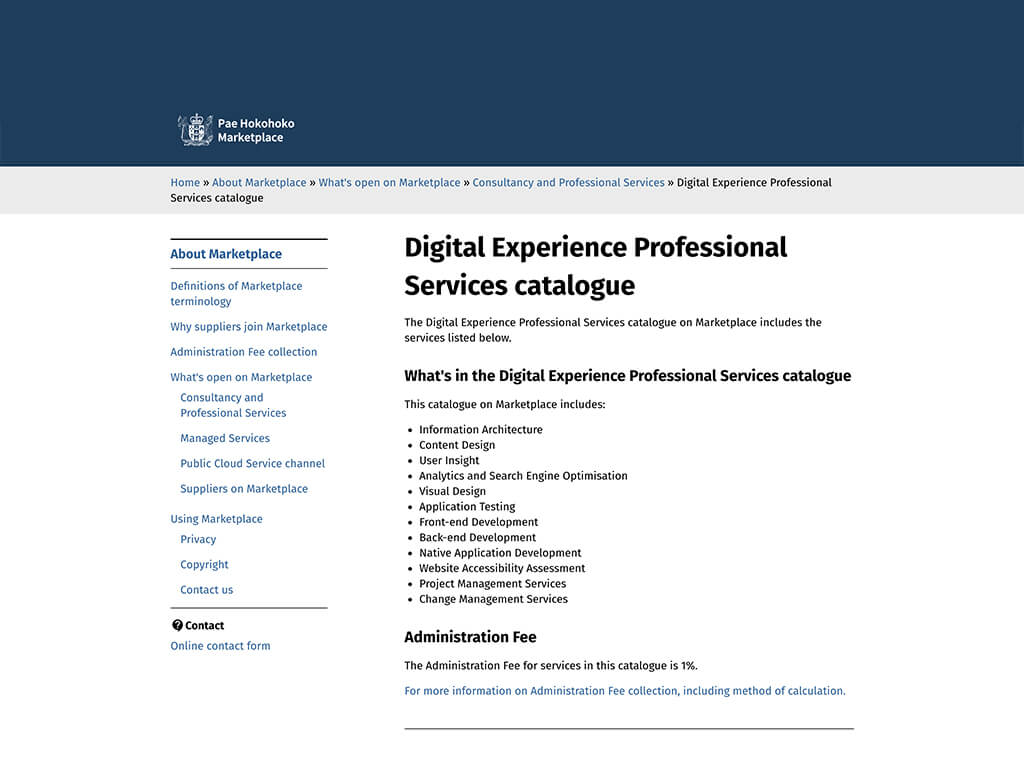 Created prior to the launch of digital.govt.nz, Somar were given a loose set of guidelines to follow. However, we ensured that the design of the Digital Marketplace platform adhered to the design system set in place for other similar NZ Government websites for consistency and accessibility.
Despite the heavy form interactions, it is fully compliant to the Web Accessibility Standards for New Zealand Government, and works across all devices from desktop down to mobile phones.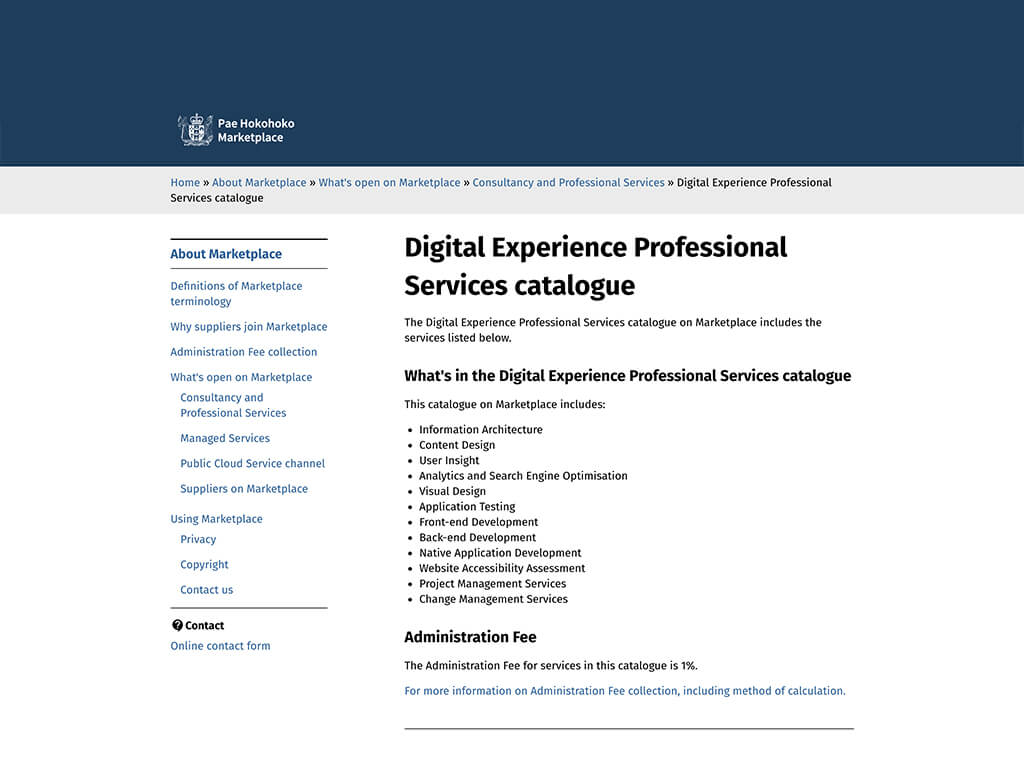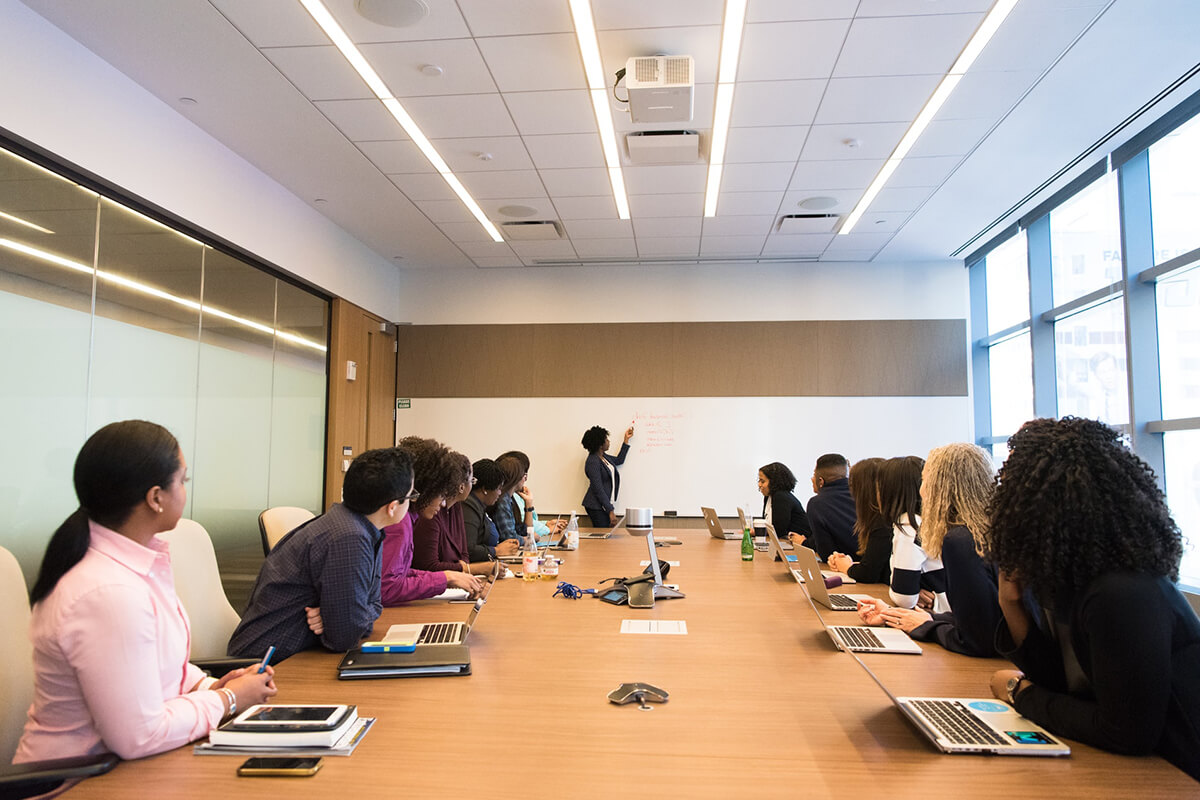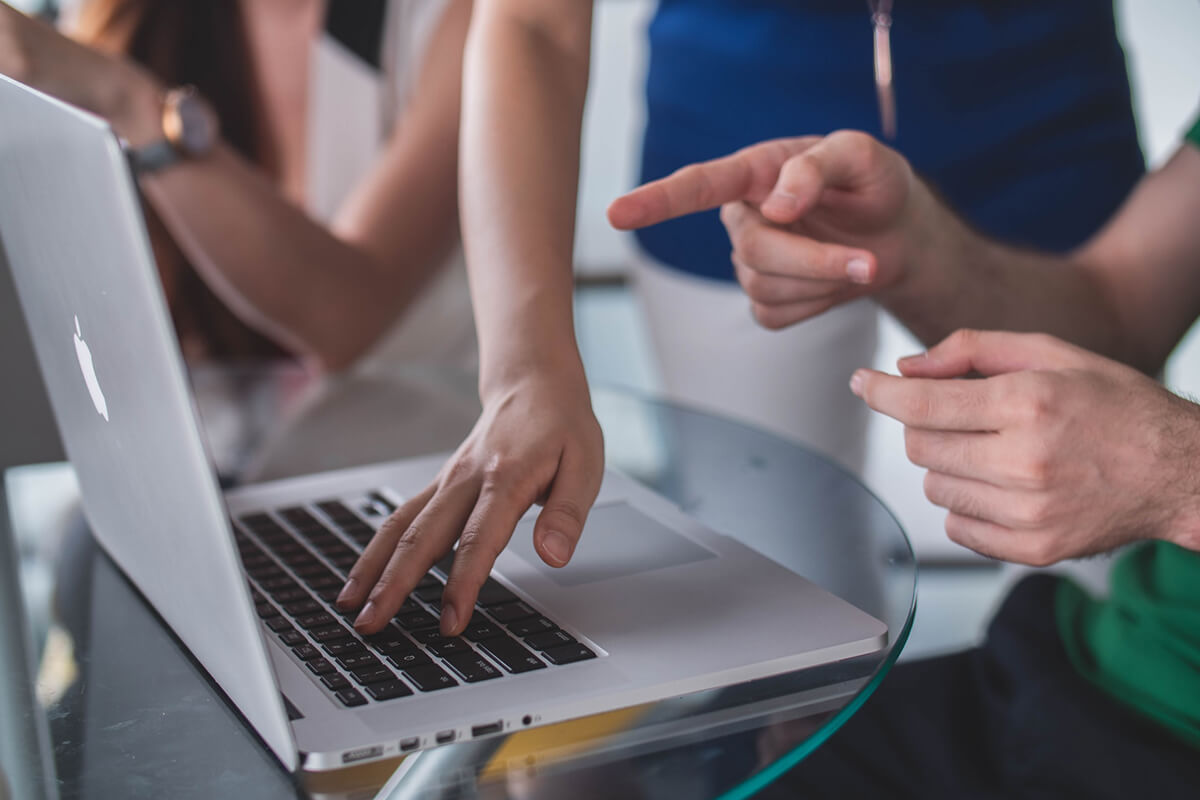 Results
Design System Consistency
It was acknowledged by DIA that nearly all NZ Government websites are inconsistent and have few interconnected design components. Without a defined pattern library to adhere to, Somar researched other relevant NZ Government sites to ensure a consistent user experience from one .govt.nz site to the next.
Content Change Requests
In order to ensure that the digital Marketplace was fit for purpose, DIA shared work in progress with stakeholders and external suppliers. This user testing was essential for the UX of the project, however, it required Somar to be flexible to accommodate instant changes to form fields and content so that DIA could fine-tune the tool and re-rest in realtime. Our Agile methodology allowed for this, giving DIA the confidence to make any changes at any point in the project, whether mid-Sprint or even revisiting previous features.

Somar are a great team to work with. Totally happy with Somar's professionalism and delivery of the Marketplace solution, the support and help the team gave us over the period of our engagement.
Ching-Wei Yeoh, Marketplace Product Owner